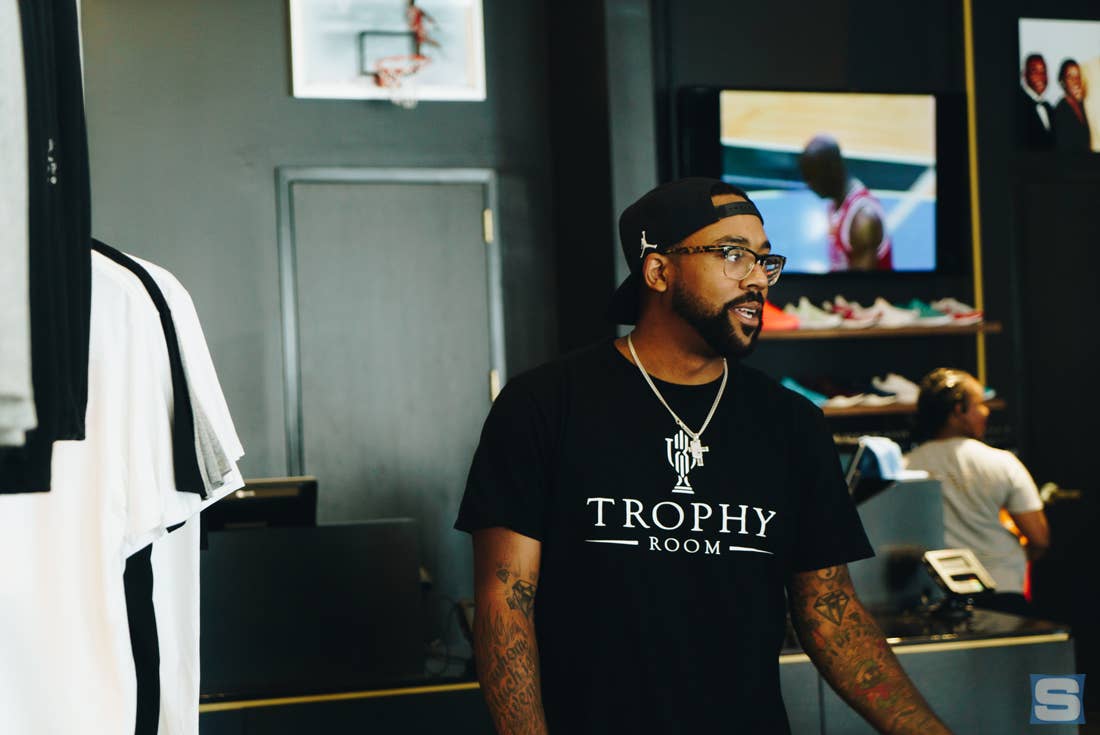 There is always an expectation of greatness in anything a Jordan is attached to. I've been very blessed in life. Growing up being Michael Jordan's son and playing basketball—when I was young—there were feelings of "needing" to live up to the legend of my father.  
Since the first day I picked up a basketball to my days at the University of Central Florida, there have always been more eyes on me than the average person. More often than not, people would project their own expectations or assumptions of what type of hooper I "should" be.
Every time I stepped on the court there was someone who wanted to dunk on or cross up Michael Jordan's son. It comes with the name and it's something that drives my competitiveness. Getting the opposing team's A-game on any given night requires a level of consistency on my part, which drove me to get better each year.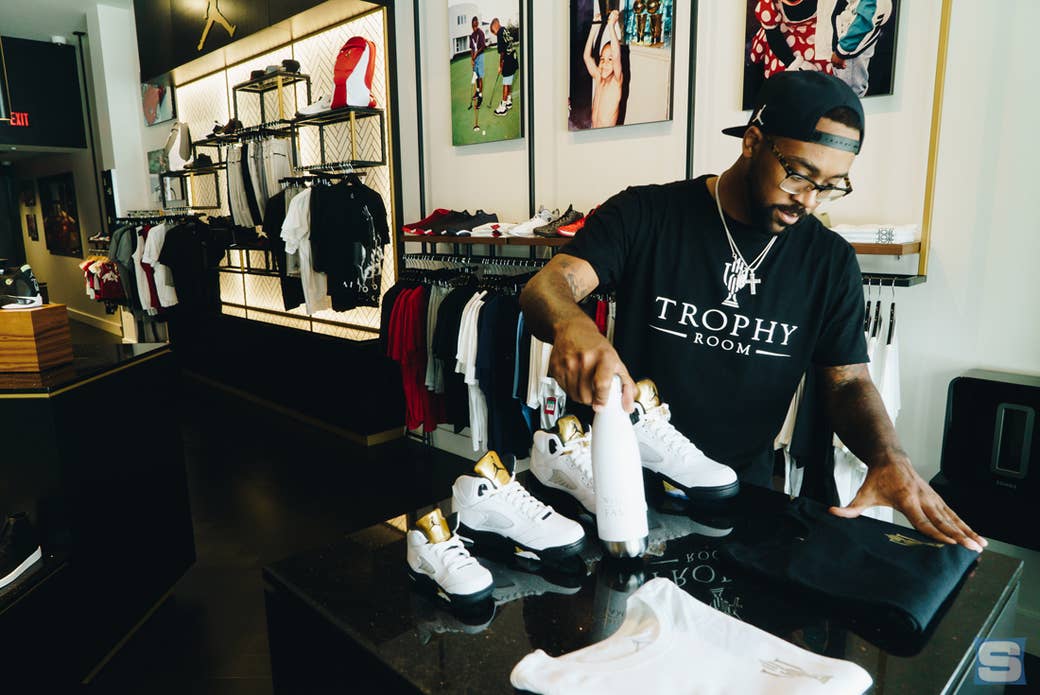 At this point in my life, I've become accustomed to it. If anything, I've learned to take it as a challenge—a challenge to excel in anything that I attempt. There are many lessons I learned playing basketball that remain relevant as I have segued into the business world.  

My dad has been very successful in the business world. His portfolio consists of various types of deals, from car dealerships, to his Nike partnership, to restaurants. I always knew during my time in school that no matter what path I chose, being business savvy would provide better footing no matter the industry. After graduating from UCF & majoring in hospitality management, I gravitated towards the notion that customer service is the route for me. I feel the way my parents raised my siblings and me, customer service qualities are embedded into the core of who we are as people. In addition to that, my dad has always encouraged me to follow my passion and be myself. That is something I've always strived to do.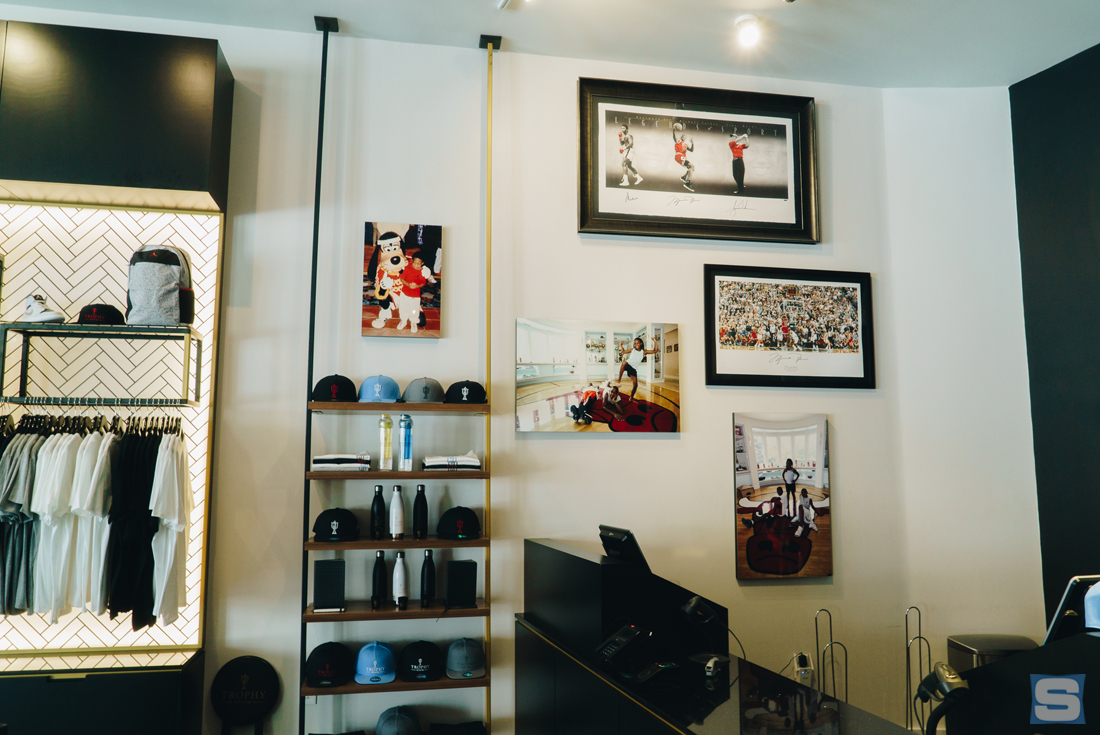 From a young age, I always wanted to make my own name. I never want to be referenced solely as Michael Jordan's son. My parents raised us to always maintain a hard work ethic. They taught us that nothing in life comes easy. I'd much rather work hard for what I have vs. being known solely as Michael Jordan's son my entire life. That's why it was so satisfying to celebrate the launch of my sneaker store, Trophy Room, on May 23, 2016. My jersey number playing basketball was 5 and obviously my dad is 23. To have the grand opening fall directly on that date (May 23) was a blessing.

People assume I woke up one morning and said, "Hey Dad, I want to open a sneaker store." This wasn't the case. My dad is super old school. When it came to launching the Trophy Room concept, it took over one year of refining my business plan and consistently doing research to move past all of my dad's questions and get him fully on board. I look back on the process of getting the boutique open and it's one of my favorite memories. It's gratifying to see something I worked so hard on come to fruition.   
"I never want to be referenced solely as Michael Jordan's son."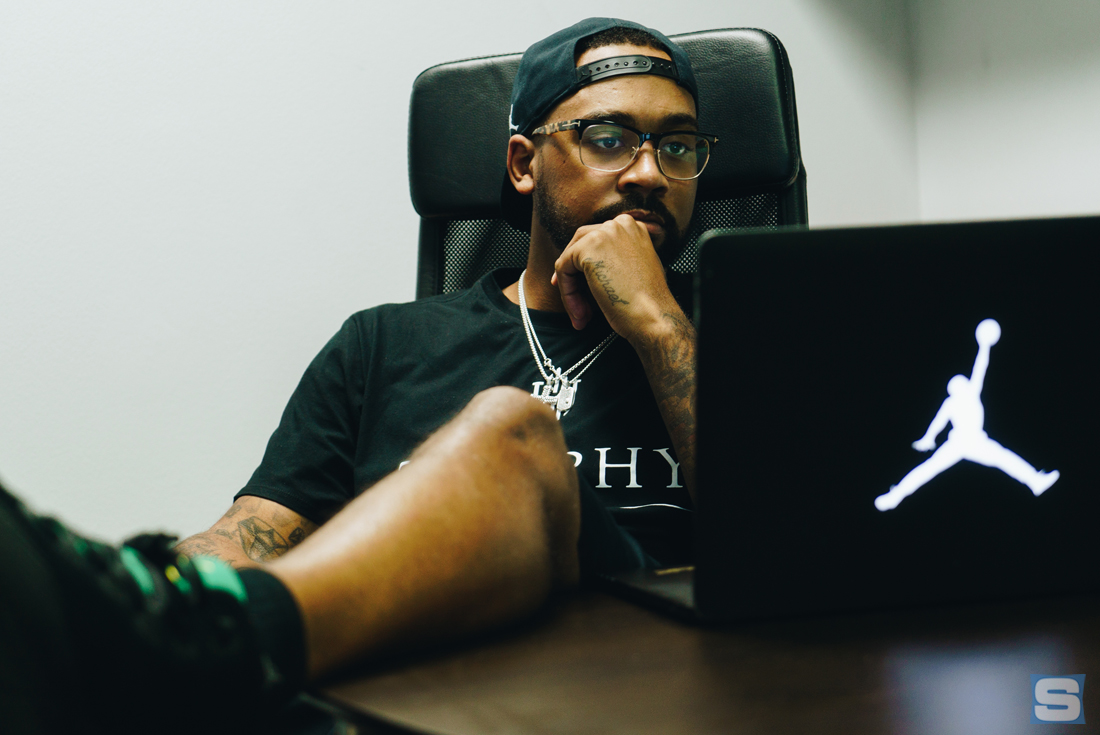 One of the best pieces of advice my dad has given me is: Always ask questions and learn by doing. This prompted me to link up with Social Status founder, James Whitner. James acted as a mentor to me throughout the entire opening process. He helped through a successful opening day and he taught me tips about running a retail operation in general.  

I'm very hands on with Trophy Room and prefer to be involved in every aspect, including doing full season buys, working with Jordan Brand on collabs, and producing impactful visuals and campaigns. I also love interacting with the customers in store. We see everyone from sneaker collectors, to Jordan enthusiasts, to first time Orlando visitors, and tourists. The last thing I want is for people to walk into Trophy Room and have a bad experience.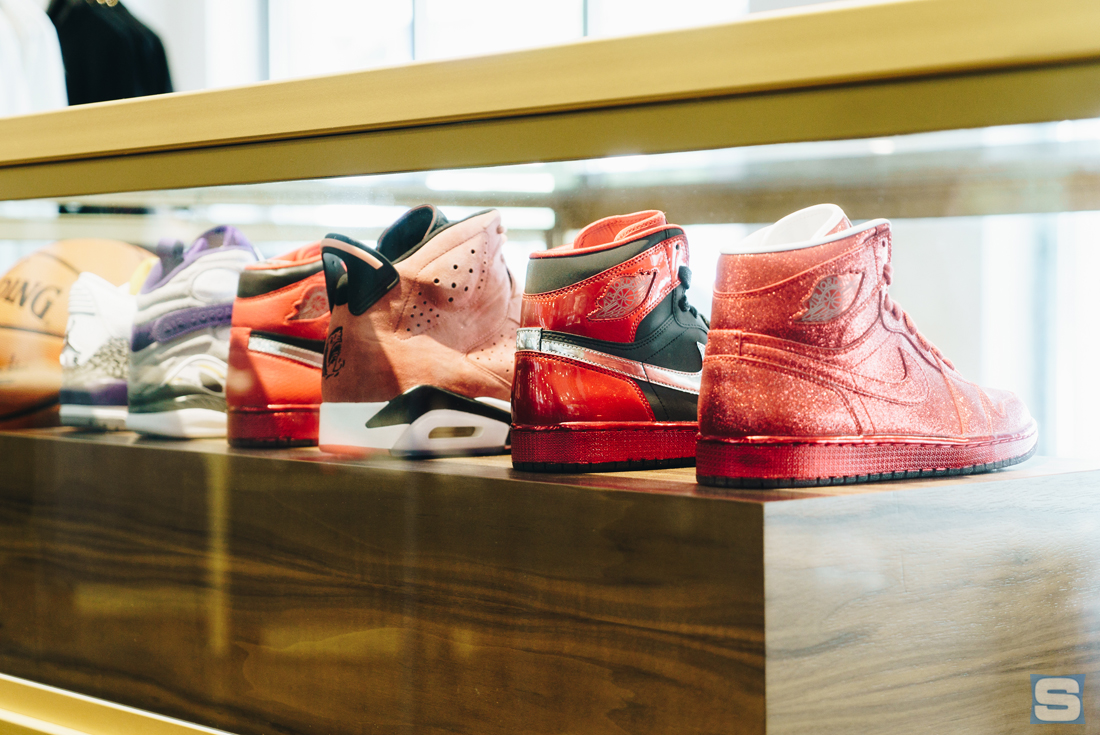 It's still surreal for me at times that I own a store inspired by the trophy room in our house. I loved that trophy room. It's not about the trophies or accomplishments that were inside those cases. It's about the memories we cultivated in that space and the time I spent in there with my family and friends.  

From a child's perspective, that room was everything. It was by far one of the best spots in the house. My dad would include all of our trophies with his anytime we earned them. It was something that made us want to strive to earn our own accomplishments. I want to recreate that same feeling with Trophy Room. I want it to be a place where customers can feel a part of the family. I've incorporated family photos in the décor that we will swap out seasonally to provide glimpses into different times in our life growing up.  

It was nice to finally show my parents the space after it was completed. My dad was blown away by how similar the space looked from conceptual drawings to its real life build out. It was awesome for me to show them that all of the time and hard work I put in did not go to waste.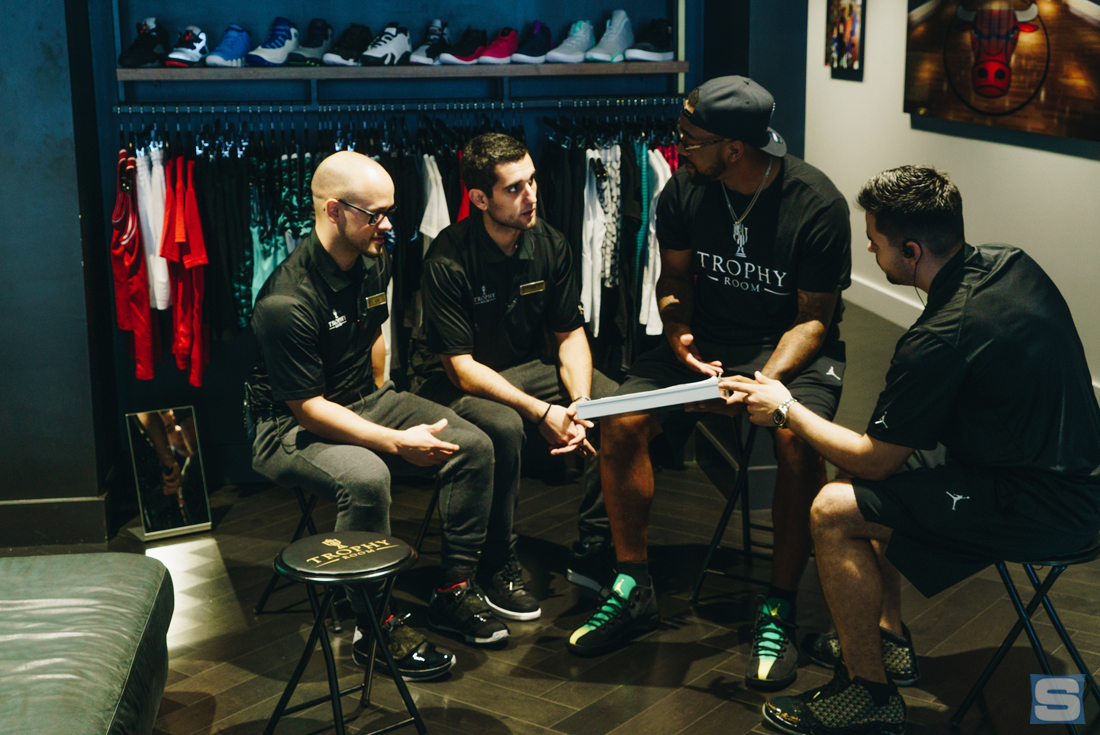 My ultimate goal is to have a solid amount of Trophy Room boutiques around the word. I also would love to dive into cut and sew apparel. There are a million items on my plate at the moment, but that is my own personal goal. I look forward to being able to sit down with a designer and put together Trophy Room's inaugural cut and sew collection. We'll get there. It's certainly a process. However, I'm happy with the past eight months Trophy Room has been open and I look forward to building on the solid foundation we have laid.  

Much success in 2017!
MJ

Marcus Jordan is the founder and CEO of Trophy Room; you can follow him on Twitter here.