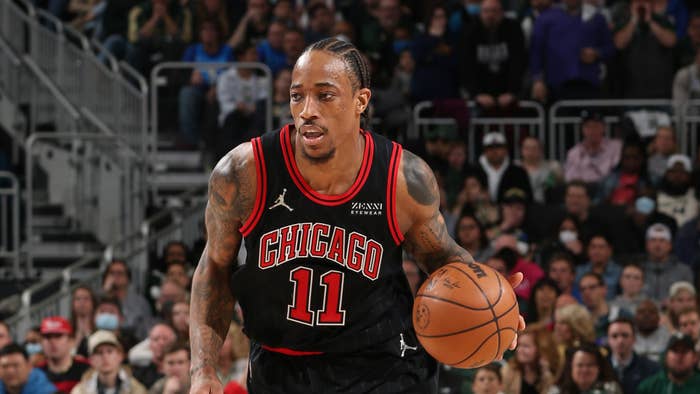 Chicago Bulls All-Star guard DeMar DeRozan has re-signed with Nike, according to NBA insider Shams Charania. DeRozan himself confirmed the signing by reposting the news on various social media platforms.
Per Charania, DeRozan re-signed for a four-year deal with the Swoosh. Through the new extension, Nike will retain DeRozan as a face of the late Kobe Bryant's signature line, which he's worn regularly for years, Charania said.
Per a screenshot shared by Nice Kicks, Kobe's widow Vanessa Bryant chimed in on DeRozan's extension with Nike on Instagram by saying that he won't be the face of the Nike Kobe line despite the report from Charania. "False," she wrote in a comment. "He is not the face of the Kobe line. No one is."
Her social media reads more like a critique of the label of DeRozan as the "face of Kobe's Nike signature line" than an outright denial that he will continue to be connected to Kobe products.
The Bulls guard has been wearing Nike Kobe sneakers since the signature line made its debut, when he was in high school. The trend continued when he made it to the NBA as he's regularly seen in games wearing player exclusive colorways of various Nike Kobes. Some of his Nike Kobe PEs were even released to the public, including a grey-based Kobe 5 Protro that dropped in September 2020.
Specific details behind DeRozan's new extension with Nike weren't revealed.