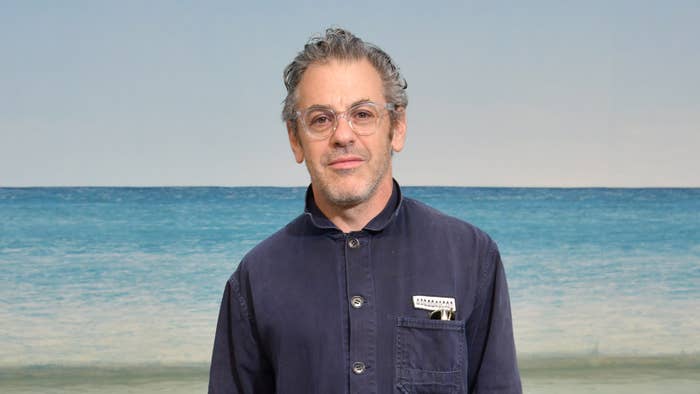 A rumor circulating this week said that Nike was moving forward with the release of a Mars Yard 3.0 sneaker collaboration with Tom Sachs, the New York artist who went from star Swoosh partner to persona non grata in March when a Curbed report described his studio as a hostile work environment where he screamed and threw objects at employees. But in response to an inquiry about the purported release of the Mars Yard 3.0, Nike shut down the notion that it has any forthcoming projects with the artist.
"We are not working with Tom's studio at this time and have no release dates planned," the brand tells Complex.
Nike was at one point developing a third Mars Yard sneaker, which Complex first reported on in March. Sneaker blog Sole Retriever wrote this week that the shoe was "set to debut" for Holiday 2023 while adding a caveat that the Mars Yard 3.0 "may get canceled and scrapped altogether." Nike's comment implies the latter.
Sachs' work with Nike, which began over a decade ago with the original Mars Yard sneaker in 2012, has been among the sneaker brand's most coveted and critically well received. He established a partnership with Nike through his friendship with former CEO Mark Parker, who is an avid art collector and patron of Sachs'.
The artist recently expanded his sneaker catalog in 2022 with Nike through the General Purpose Shoe, a model more widely available than his limited edition Mars Yard releases. Sachs was poised to sell a significant amount more sneakers; the General Purpose shoe had more colorways to come.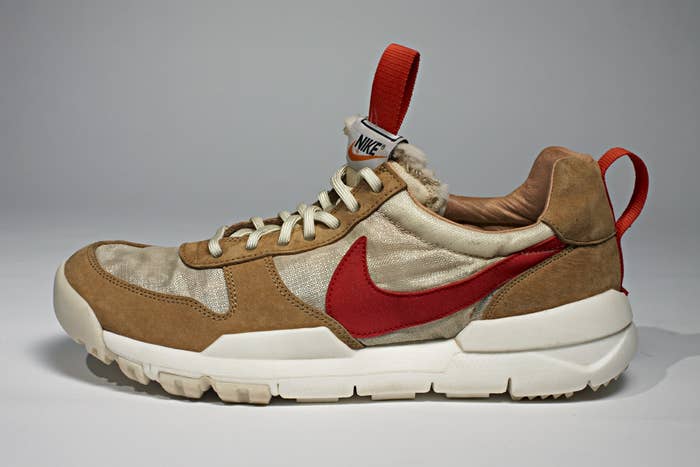 Then came the allegations in March—that he'd appeared at a virtual meeting with women employees from Nike wearing his underwear, that he used to have a space at his studio called the "rape room," that the wall-hung first aid kit in the office of Sachs (who is Jewish) had a swastika taped over it.
"We're deeply concerned by the very serious allegations," a Nike spokesperson said that month. "We're in contact with Tom and his studio seeking to better understand this situation and how these issues are being addressed."
In the wake of the report from Curbed and others, the artist sent out a letter to his staff in March showing some contrition. Sachs described the "rape room" name as a regret, a "poor reference" that was done away with years ago. He said in the letter that he'd brought in outside help to formalize human resources policies at the studio.
In the letter, which was sent to Complex by a rep for his studio, Sachs pushed back on characterizations of him in the media as a tyrant who fostered an unsafe workplace.
"I have never tried to make anyone feel uncomfortable," Sachs wrote. "I have never harassed anyone. I would never intentionally harm anyone. Safety is a top priority in the studio. Those are the facts."
The Tom Sachs rep declined to comment on the status of the artist's relationship with Nike.
Sachs' Nike sneaker releases have been on pause since the allegations against him broke. A new colorway of his General Purpose shoe that was meant to release in April never did.
Nike's more recent comment on Sachs (that it is "not working with" him currently) does not definitively mark the end of their relationship, but might be a signal that Tom Sachs x Nike is no more.