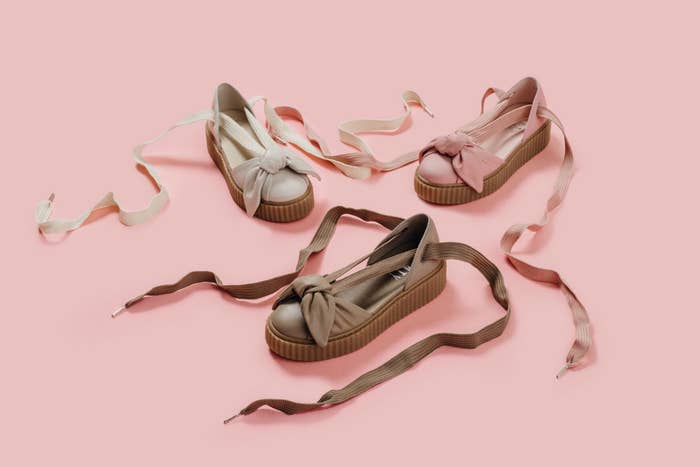 With most celebrity sneaker collaborations, you'll see an artist slap his or her name on an existing model as a way to bring extra attention to generally released colorways. Less than two years into her partnership with Puma, Rihanna is raising the bar, creating footwear that appeals beyond her fanbase and is identifiably Fenty.
In stores now is the Fenty Bow Creeper, which mixes espadrille style with the standard Creeper sneaker. Premium leather uppers in Natural, Pink Tint and Silver Pink ride atop gum soles, while extended laces provide wrap-around-the-ankle closure. The Bow Creeper isn't for everybody, but it's a deserving attention-grabber primed for spring and summer weather.
Priced at $180 each, the Fenty Bow Creeper Sandal is available now at retailers like Feature.