The word "reseller" is a scarlet letter in the sneaker world. They've long been demonized by people who believe it's immoral to profit off a culture that has a communal vibe. One sneaker boutique owner, however, is embracing the world of the secondary market and has recently opened up a retail store that specifically caters to resellers.
Hikmet Sugoer, the man behind Berlin's Solebox, has opened Germany's first consignment store: Solemart. This isn't the first time that Solemart has existed before: it was previously launched online and has held conventions in the past. But it's here to stay in a physical, permanent form.
"Reselling was always a part of what we call the 'sneaker game,'" Sugoer said in a recent interview with Sneaker Freaker. "It feels like no one is buying for wearing anymore. Shoes are made for wearing, not reselling! On the other side of the coin, and for me personally, resellers are also good indicator if the project was successful or not."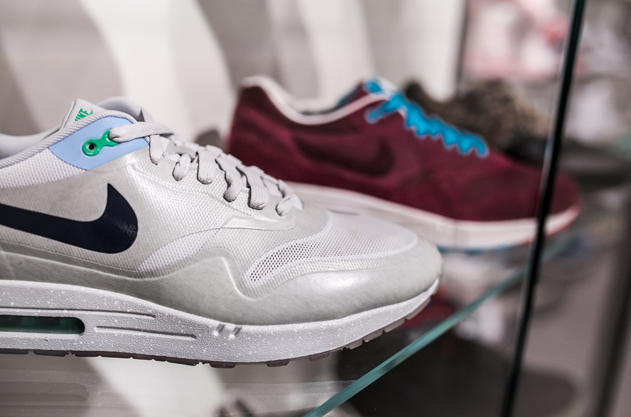 Sugoer says, "I had this idea since day one, since I opened up Solebox and started the Solemart conventions, but never had the possibility to do so," but, surprisingly, he claims that there were hurdles that he needed to overcome to make the store a reality. "It is the man-power and money needed to open a shop like this that held us back at first – and in essence we are not looking to earn a whole lot of money back with it."
Although Solemart is a facilitator of reselling, they're working with the resellers themselves to do the best business they can. "We do a combination of asking the seller and checking average sales prices of the items to find a price that is good for us and the seller," Sugeor says.
He claims that the store loves vintage and older models and currently has about 500 sneakers in-stock. But he has one piece of advice for anyone looking to get a good deal at the store: "We do not negotiate on the prices. Solemart Shop is not meant as a bazaar."
The rest of the interview can be read here.