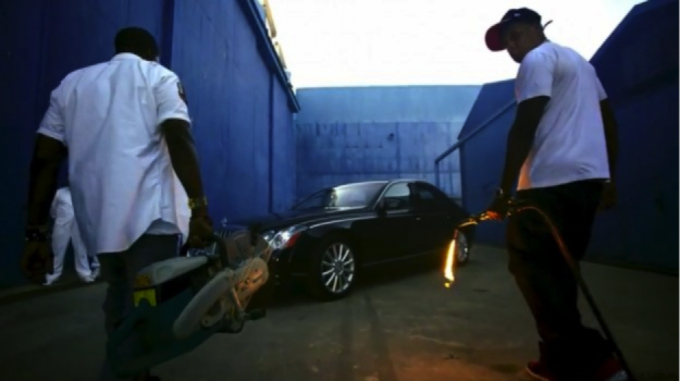 Jay-Z & Kanye West "Who Gon Stop Me"

Best for: Players who need some aspirational inspiration. #OprahCircle
Could have helped: Jeremy Lin circa February 2012.
If you do not posses the "Who-gon-stop-me now" mentality, prepare to be swallowed alive. If Jeremy Lin listens to this song before games, the Lakers may still have a chance to win more than 10 games this season.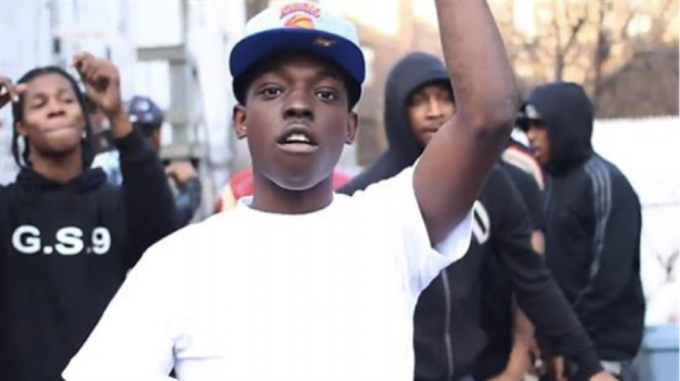 Bobby Shmurda "Hot Boy"

Best for: Loosening up before a big game.
Could have helped: Brook Lopez find some rhythm.
The 22-year old Brooklyn based rapper and Internet sensation, Bobby Shmurda, dropped arguably the best song of the 2014 "summer." Bobby reps Flatbush, Brooklyn to the fullest and no matter where you are; as soon as the song drops somebody will bust out the "Shmoney dance."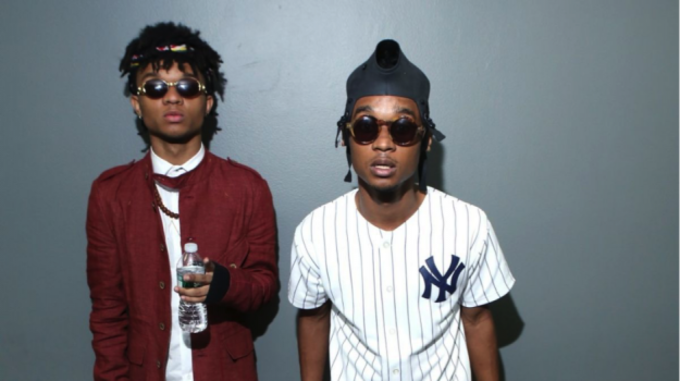 Rae Sremmurd "No Type"
Best for: Players with several groupies in the front row.
Could have helped: Dwight Howard. LOL.
Swae Lee and Slim Jimmy are two talented teenage brothers from Tupelo, Mississippi. These rappers made their claim to fame through YouTube, proving the ultimate come up.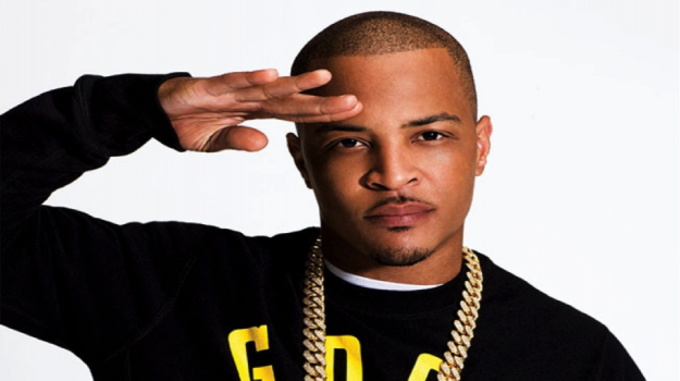 T.I. ft. Young Thug "About the Money"
Best for: NBA players that are underpaid.
Could have helped: Kawhi Leonard's contract negotiation skills.
T.I. has always been about the money. We have known that since the moment he dropped "Rubberband Man" back in 2003. Leave it to this rapper/ businessman to show us a thing or two about hustlin'.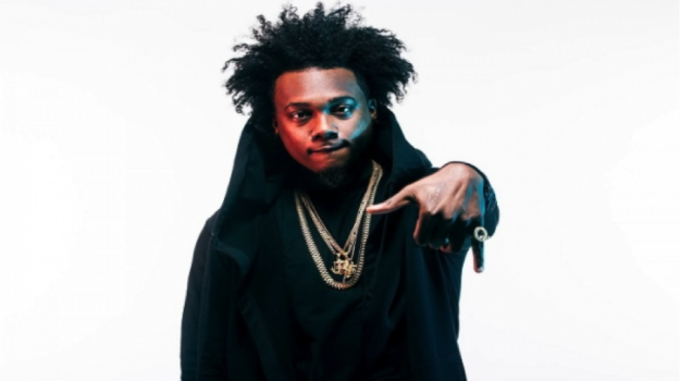 OG Bobby Johnson "Que."
Best for: Pumping up low-energy players.
Could have helped: The Indiana Pacers before they blew it in the 2014 Playoffs
Get it.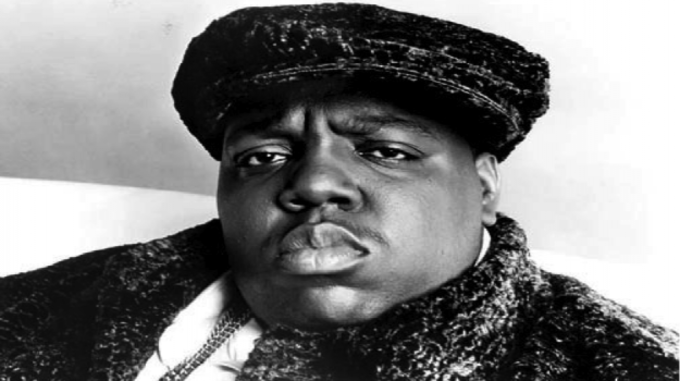 The Notorious B.I.G "Juicy"
Best for: Turning negative situations into positive ones. 
Could have helped: Caron Butler, the early years.
By the time he reached the age of fifteen, Butler had been arrested fifteen times. Now he's a two-time All-Star and NBA champion. Go get yours.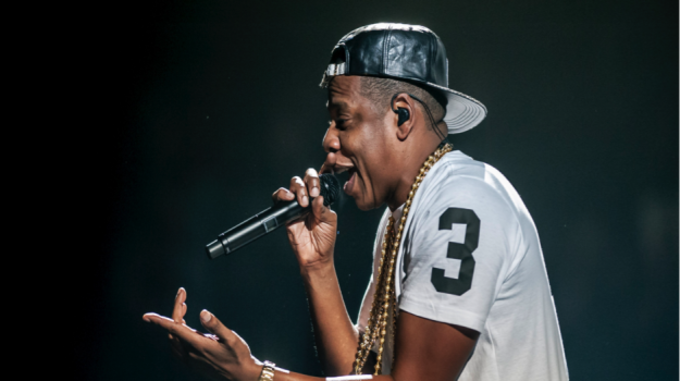 Jay Z "Can I Live"
Best for: Teams struggling to find wins.
Could have helped: Kobe Bryant in his recent seasons with the Lakers.
Kobe just wants to know one thing, "Can I Live?" When you are desperate you will do anything to survive.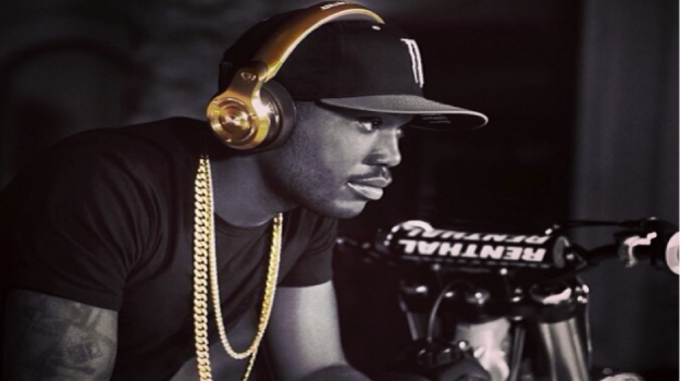 Meek Mill "Dreams and Nightmares"
Best for: Players who want to win more than anything.
Could have helped: Maybe if Lance Stephenson listened to this song before games he wouldn't have resorted to blowing into LeBron's ear. Poor BronBron.
Meek Mill has a way of inspiring you to run through a brick wall if you need to. If this track doesn't help prepare you for battle, we aren't sure what will.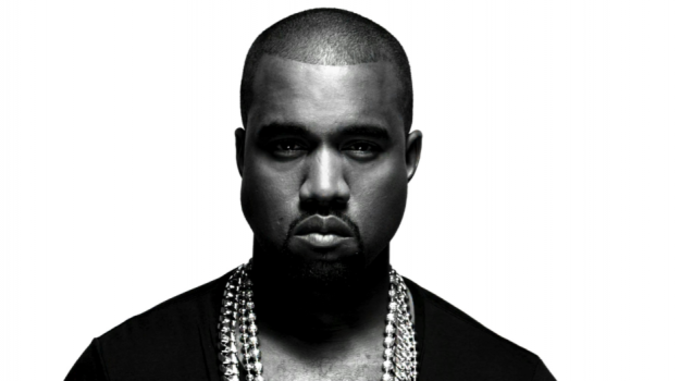 Kanye West "Champion"
Best for: CHAMPIONS.
Could have helped: Kawhi Leonard with the San Antonio Spurs. Not one analyst from ESPN would have guessed in a million years that Kawhi Leonard would be named the 2014 NBA Finals MVP.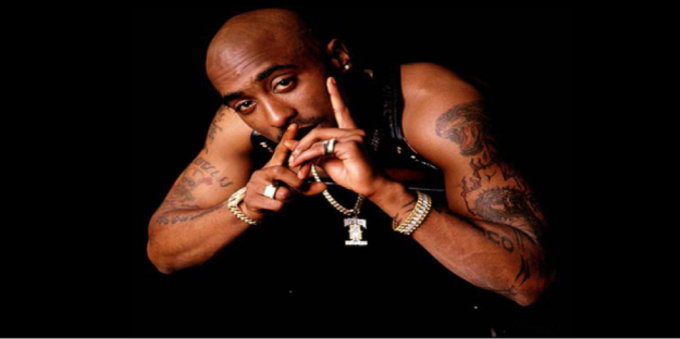 Tupac "California Love"
Best for: The Lakers, Clippers, Warriors, Kings...and every Californian player.
Could have helped: The Lakers when making an all out push for Carmelo Anthony.
The West Coast God of Rap and arguably, the best rapper of all time, supplied this anthem to show local pride like never before.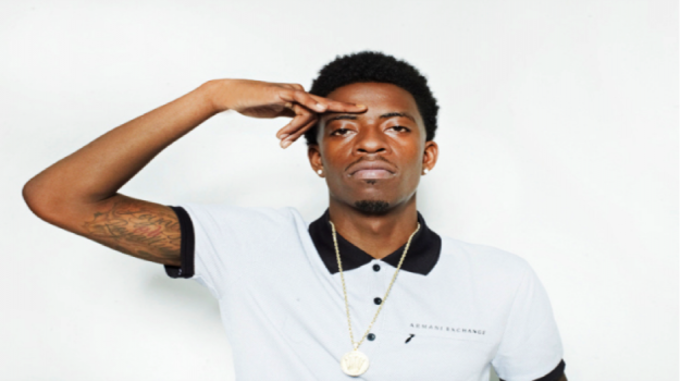 Rich Homie Quan "Type of Way"
Best for: Players who didn't get enough sleep before the game.
Could have helped: Brandon Knight of the Milwaukee Bucks before he choked on the easiest game-winning layup of all time.
Did you know Rich Homie Quan made the decision to stick to music instead of pursuing a career in baseball? Great choice, huh?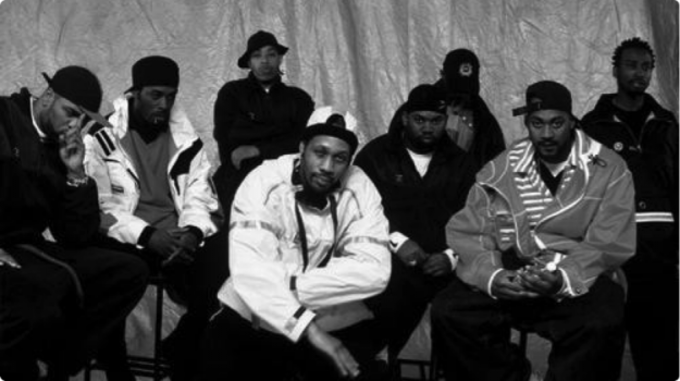 Wu-Tang Clan "C.R.E.A.M."
Best for: New Yorkers.
Could have helped: Joakim Noah win his first Championship.
Wu-Tang, money, hoops...this jam has it all.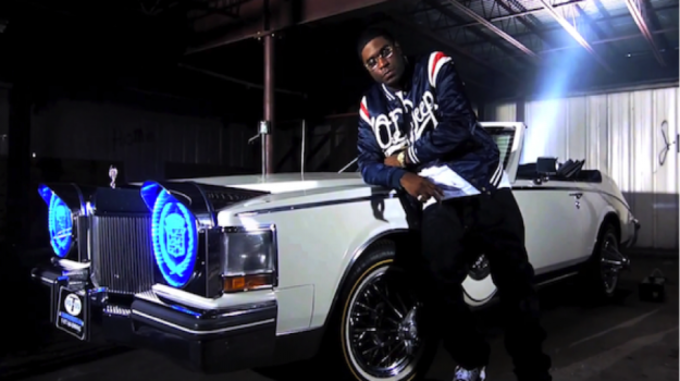 Big K.R.I.T. "King of The South"
Best for: Southern players that turn up to low-country pride y'all. 
Could have helped: Tim Duncan of The San Antonio Spurs in the 2014 playoffs. 
Watching Tim Duncan continue to play championship-level basketball is one of the most fascinating sights to see in sports. In his seventeenth season in the NBA, Tim Duncan is still proving why he is the King of The South. Don't be surprised when Duncan shows up to the 2015 NBA playoffs looking to defend his throne, while listening to this same jam.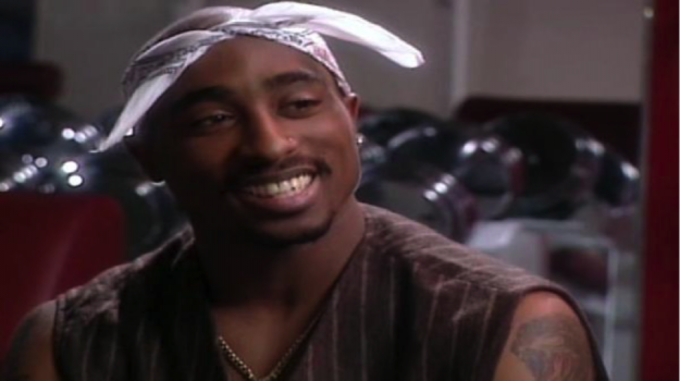 Tupac "Ambition az a Ridah"
Best for: Installing that "war ready" mindset.
Could have helped: The Brooklyn Nets' Kevin Garnett.
You never quite know if K.G. is happy or ready to snap your neck. During his pregame ritual he bangs his head against the basket stanchion like a madman so we're assuming he listens to this on repeat before hitting the court.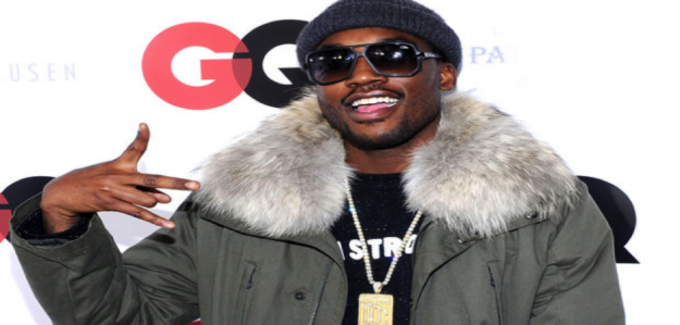 Meek Mill "I'm a Boss"
Best for: Players who think they are always in charge (and usually are).
Could have helped: Russell Westbrook each time Kevin Durant made him pass up the game winner.
If someone needs to get hyped up, it's impossible to overlook this track. Meek Mill burned down the studio with this one.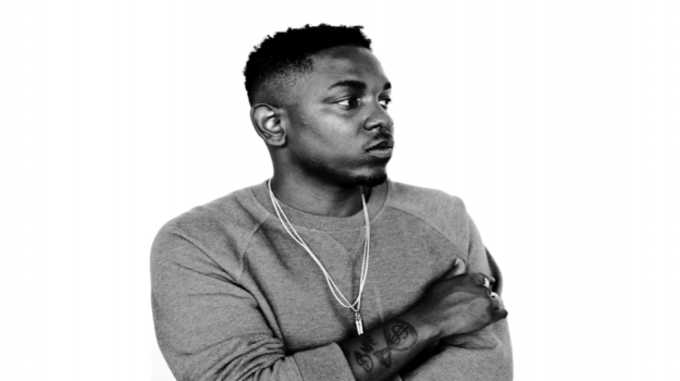 Kendrick Lamar "Backseat Freestyle"
Best for: Getting players into shooting mode.
Could have helped: Kobe Bryant before he broke the NBA record for missed shots.
King Kendrick, the Compton, California MC, may be pound-for-pound the best rapper in the game right now. Take his brilliant lyricism and diverse flow for a rare advantage over the competition.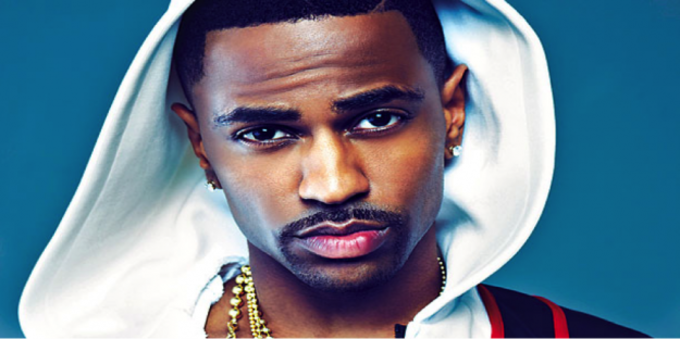 Big Sean "I.D.F.W.U."
Best for: Games where you have to play that one guy you hate. 
Could have helped: Kobe Bryant's temper. Anger management, man.
Let's be honest, Kobe Bryant hates everyone in the NBA but that sure is working for him. Forego the drinking-of-snakes-blood before the games and turn up with "I Don't F*ck With You."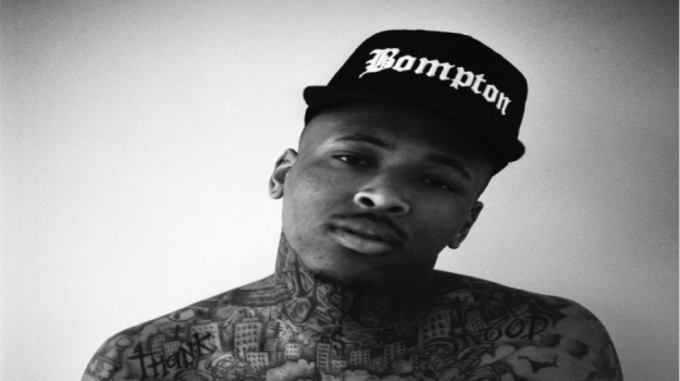 YG "My Hitta"
Best for: Promoting team chemistry.
Could have helped: Derrick Rose after "The Return."
The Chicago Bulls are one of few teams where if one player goes down you can always count on the rest of the guys to pick up the slack. The bond amongst the Bulls players is unlike most NBA teams; they reassemble more of a brother-to-brother bond. Derrick Rose, the captain and face of The Chicago Bulls franchise knows first hand that if he is down he can count on his brothers to pick him back up.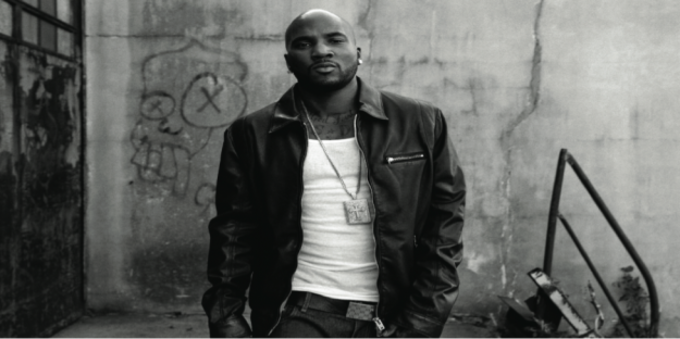 Young Jeezy "Seen It All"
Best for: Any player that has had a hard road to the top. 
Could have helped: Kevin Durant of the Oklahoma City Thunder.
Following the 2013-2014 NBA season, Kevin Durant delivered one of the most emotional yet inspiring MVP speeches of all-time. At that moment the world knew that the young superstar had climbed Mt. Everest to get to where he is today. K.D. has truly "Seen It All", which keeps his engine running day-in to day-out. Hopefully, by Durant listening to this Jeezy song before the games, the next thing he will see is a championship ring on his finger.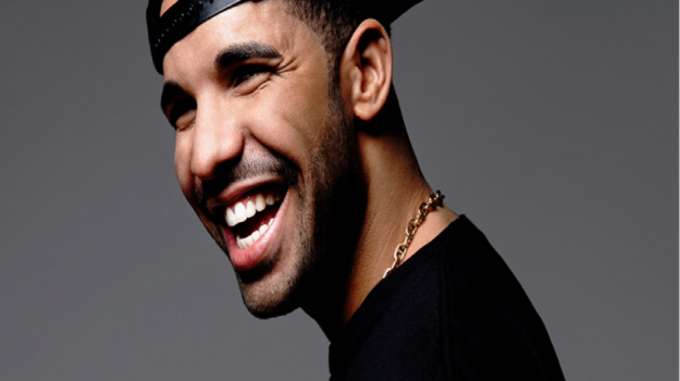 Drake "Trophies"
Best for: Athletes that go the extra mile for the team. 
Could have helped: The Toronto Raptors ALL SEASON LONG.
The Toronto Raptors started off their season on fire thanks to Drake's undeniable energy and now you can too.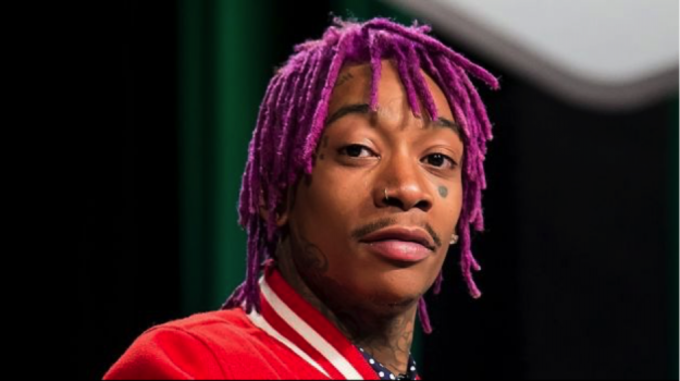 Wiz Khalifa "We Dem Boyz"
Best for: That locker room ambience.
Could have helped: Dwayne Wade and Chris Bosh celebrating as the new faces of the Miami Heat.
The fact is Wiz Khalifa smoked his way to success, but you have to respect the Pittsburgh native's level of ambition and dedication. Take that vibe onto to court and leave the partying for postgame.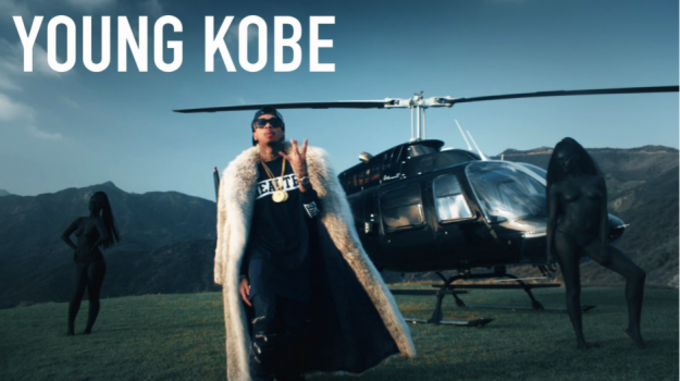 Tyga "Young Kobe"
Best for: Kobe Bryant, because...duh.
Could have helped: Kobe play like young Kobe.
Like many growing up in Los Angeles, Tyga grew up admiring Kobe Bryant because the facts are, not everyone wanted to be like Mike.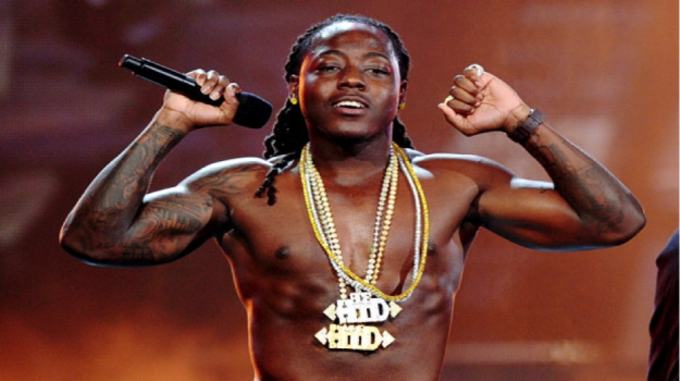 Ace Hood "Hustle Hard Remix"
Best for: Non-stop hustle.
Could have helped: Russell Westbrook of The Oklahoma City Thunder.
Russell Westbrook, regardless of whom the Thunder play, hustles during every single game. Partly because he wants to surpass his teammate Kevin Durant as the MVP of the Thunder and most because the guy has zero chill. Team him up with some Ace Hood for an unstoppable duo.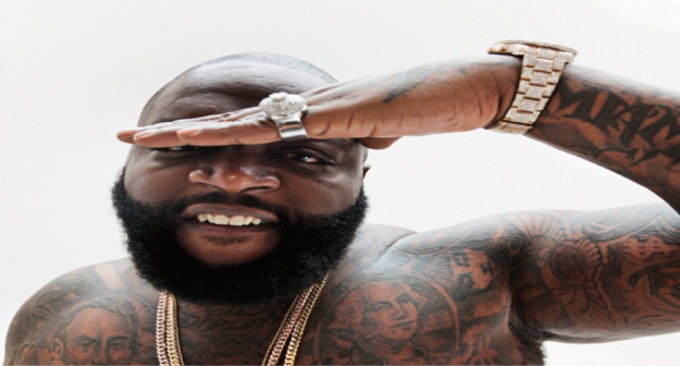 Rick Ross "No Games"
Best for: Those games were you have zero patience.
Could have helped: Metta World Peace back when he was Ron Artest.
Ricky Rozay is the definition of a boss. He single handedly put Miami back on the map for hip-hop, and is the reason guys think Rogaine will work on their beard. Listen to this before the game and you'll be ready to get aggressive on-court.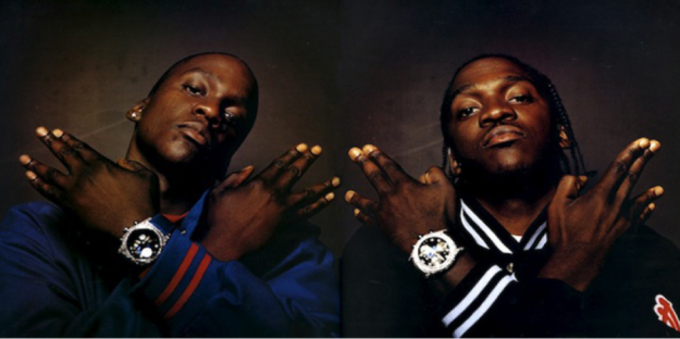 Clipse "Grindin'"
Best for: Players looking to make a come-up. 
Could have helped: The 76ers from looking like a high school team.
This is one of those songs that you KNOW is a classic as soon as the beat drops. Pumping up athletes since 2002.
RELATED: Nike Officially Unveils the Kyrie 1
RELATED: Manu Ginobili's Nike Air Max Closer IV Explodes on Court