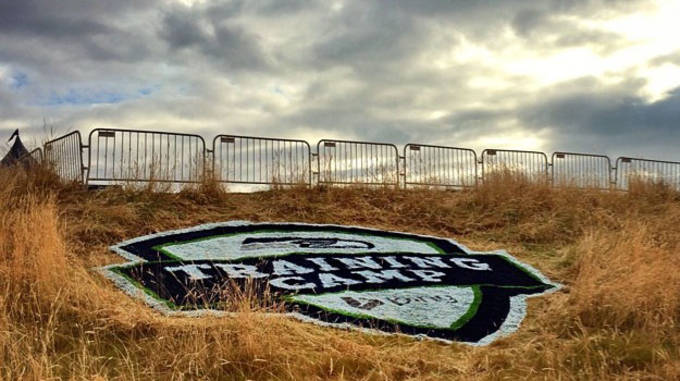 Football fans rejoice! This week marked the kick off of NFL training camps around the league which means we're inching closer to the 2014-15 season.
Training camp not only allows coaches to evaluate incoming rookies, new players, and implement new schemes, it also gives fans a chance to interact with their favorite players and get a up close look at the potential of their beloved teams going into the year. We've heard all the story lines going into the year. Does Johnny Football party too much? Can Gronk and the Patriots remain healthy and make another push at the Super Bowl? Can Peyton Manning and the Bronco's bounce back from a brutal Super Bowl performance? While all these questions remain unanswered, and will until the season kicks off, at least some form of football is back, and that's always reason to celebrate.
With the first week of camp almost in the books, we scoured the web to bring you closer to the action and get you hyped for the upcoming season, hopefully more then were before. Heres The Best Instagrams from NFL Training Camp (So Far).
RELATED: The Most Popular Cleats of the 2013 NFL Pre-Season
RELATED: Big Game, Big Shoes: The Cleats Worn by Every Super Bowl MVP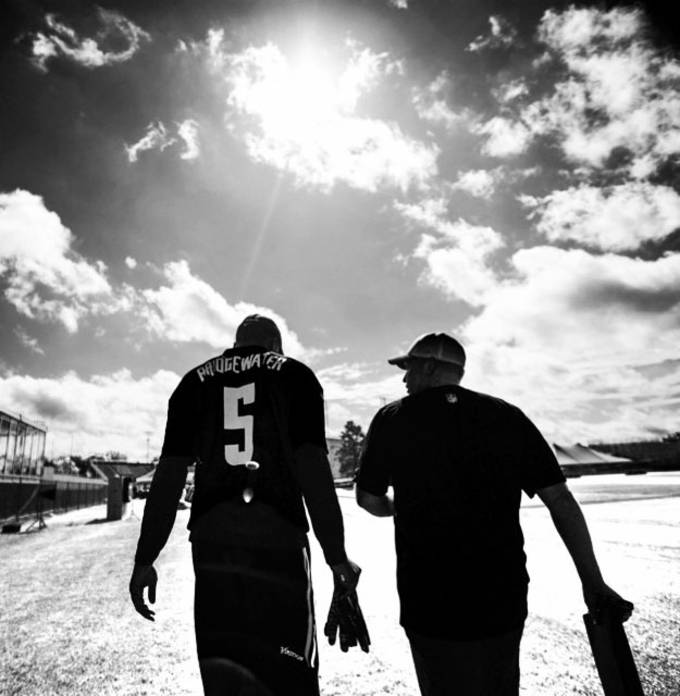 Can't forget the gloves #Teddy2Gloves #VikingsCamp
Teddy Bridgewater going to work.
Ready for day two of #49ersCamp.
Bring it in.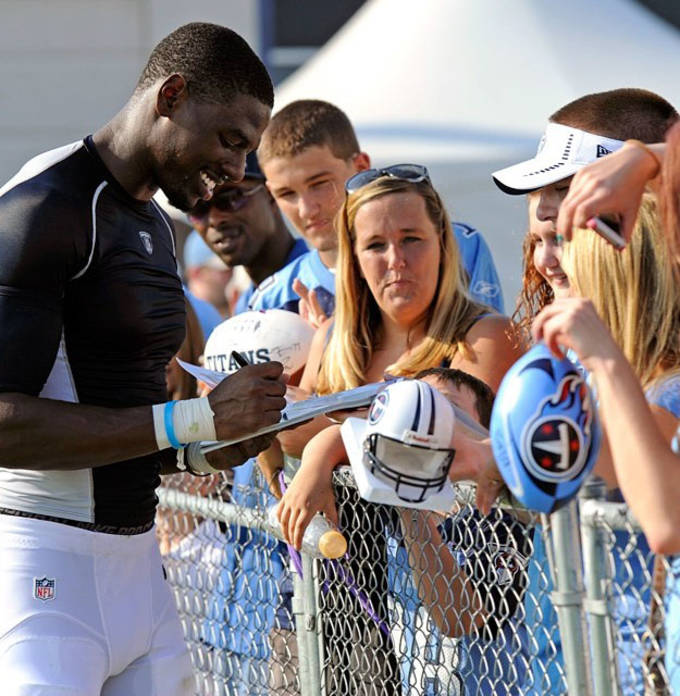 Three days until players report for #TitansCamp! The initial autograph schedule is posted at www.TitansOnline.com
Showing love to the fans.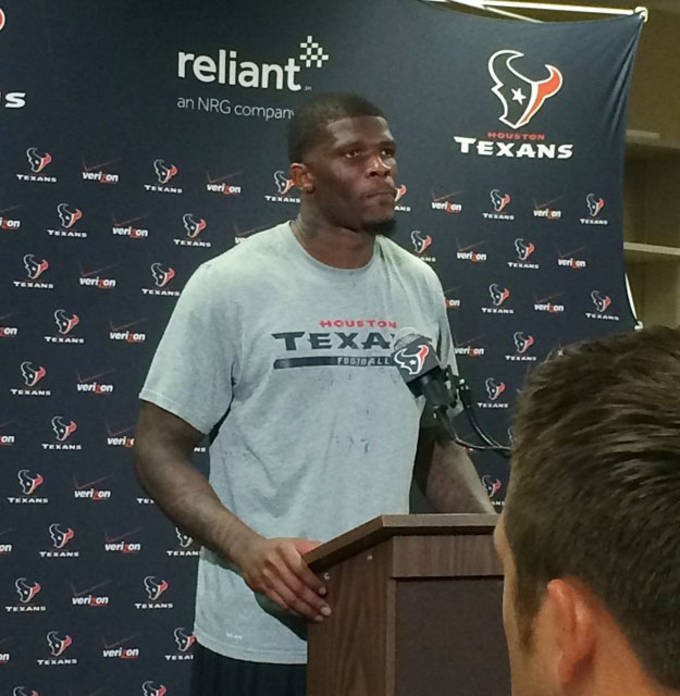 "I'm gonna work my butt off like I always have." -Andre Johnson #Texans
Andre Johnson reports to camp and is ready to put in work.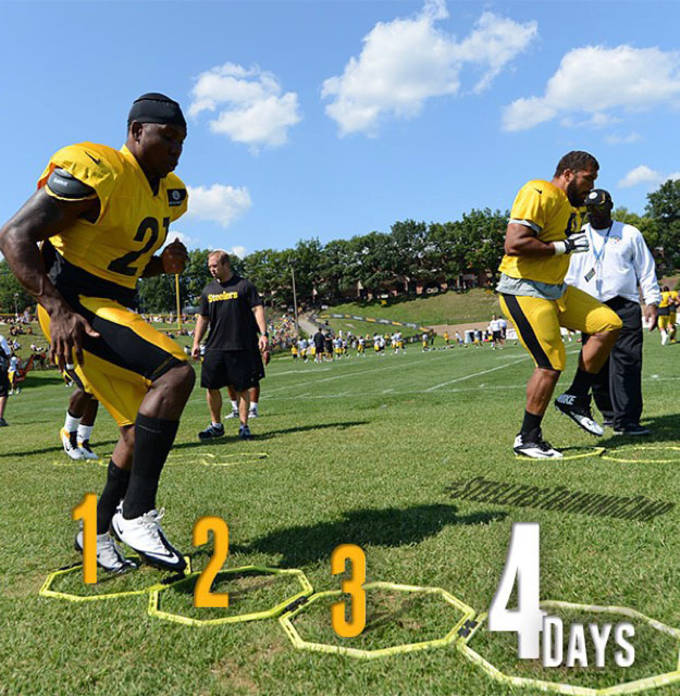 4 days until #SteelersTrainingCamp
Steeler's and co. looking for a bounce back year.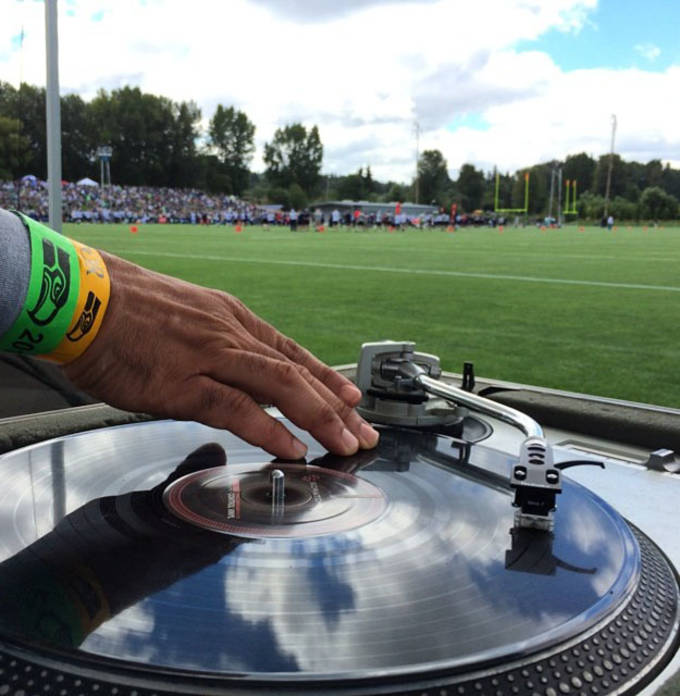 We have a DJ at every practice. Spinning today is@dv_one. #binghawks
Super Bowl champs bumping at camp to keep it loose.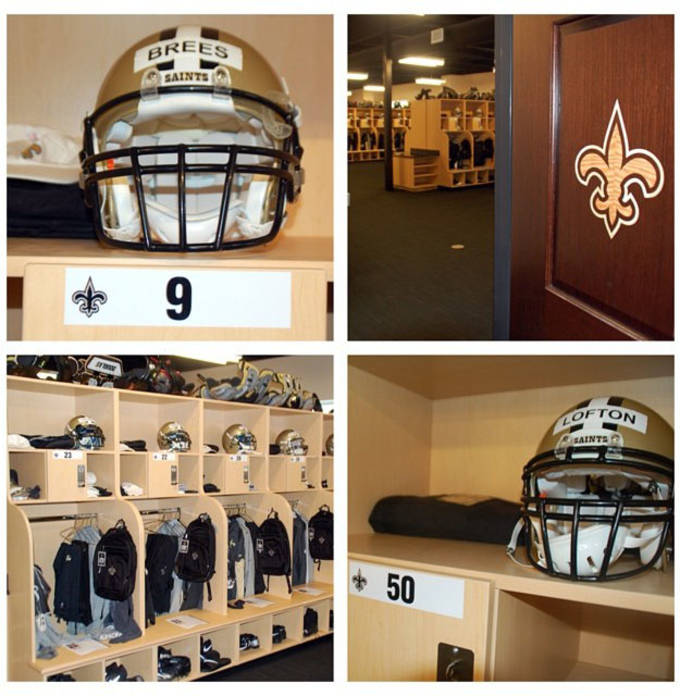 Inside the #Saints locker room at  #SaintsCamp
Saints outfitted to make another run.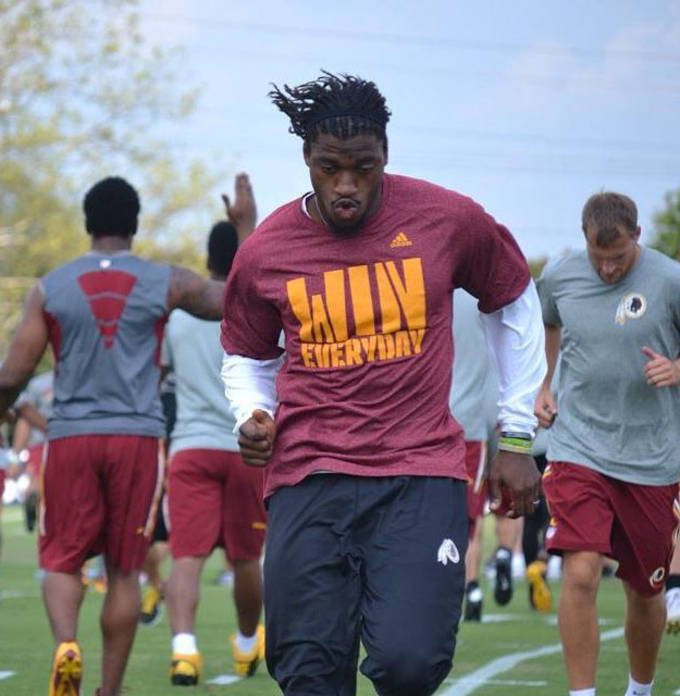 Back to work. #HTTR
RGIII putting in work and looking to bounce back from his injury ridden season.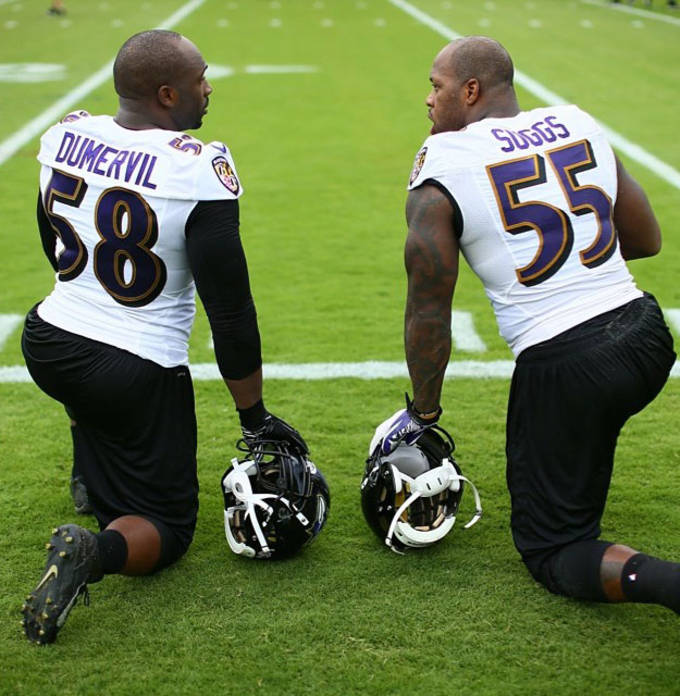 "We know what our mission is, we know what our goal is, and we're here to achieve some good things – some great things." - #Suggs (@untouchablejay55) #Sizzle #Baltimore #Ravens #RavensNation #RavensCamp #Doooooooom
Legends.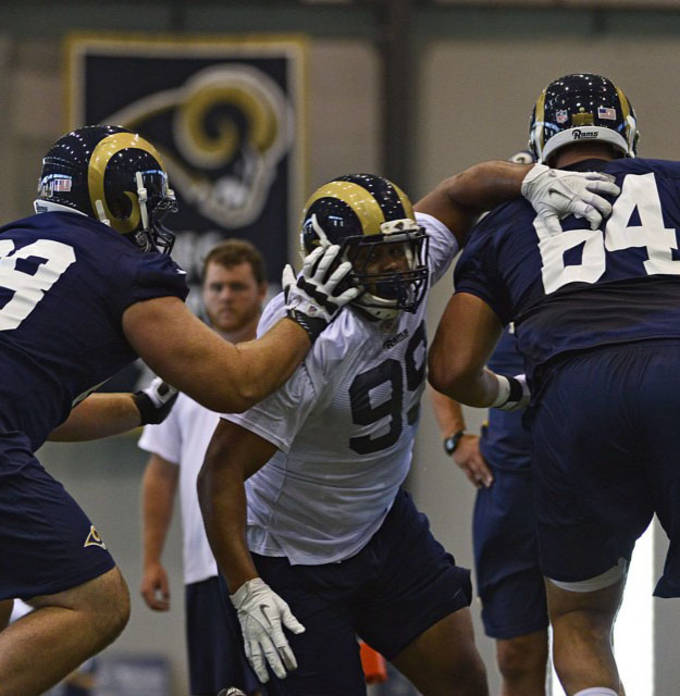 Back to work. #RamsCamp #SackCity
Jeff Fisher looking to bring the Rams back into contention.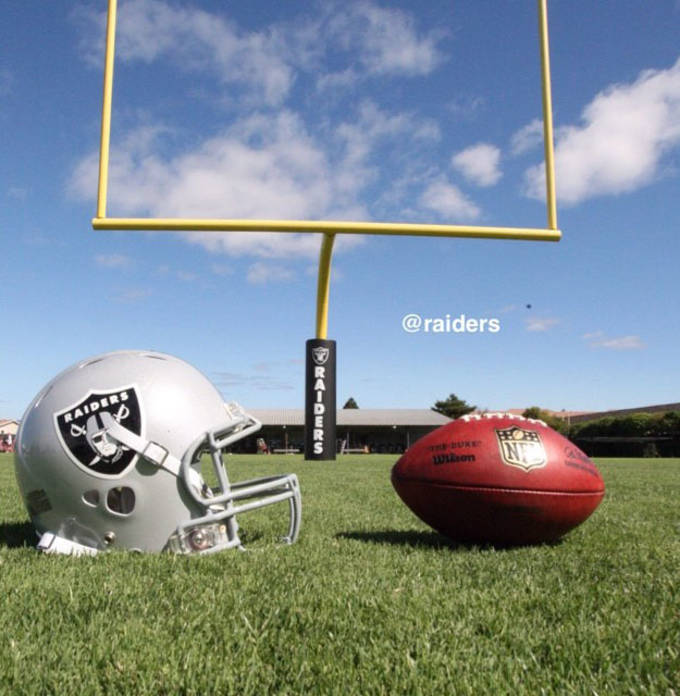 It's about that time #RaiderNation! #RaidersTC2014
Raider Nation got a lot of work to do this year.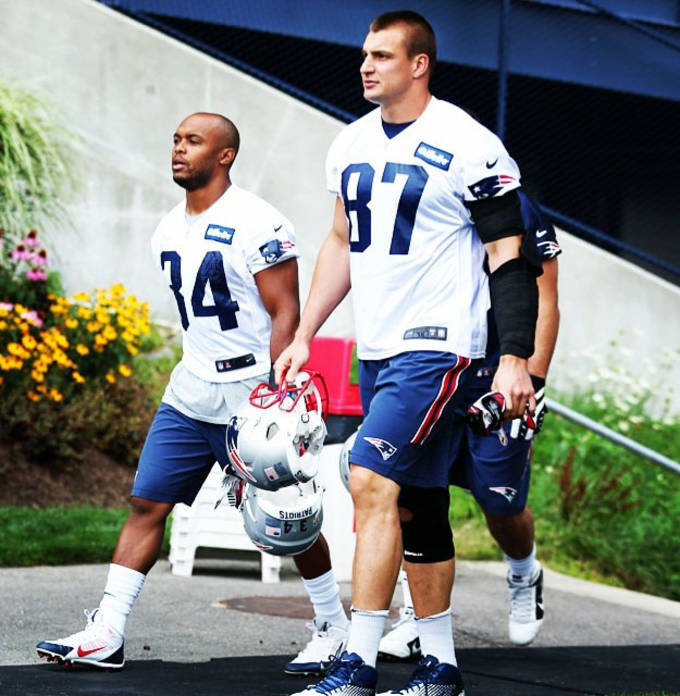 #PatsCamp Time!
Gronk finally back healthy and looking to make an impact.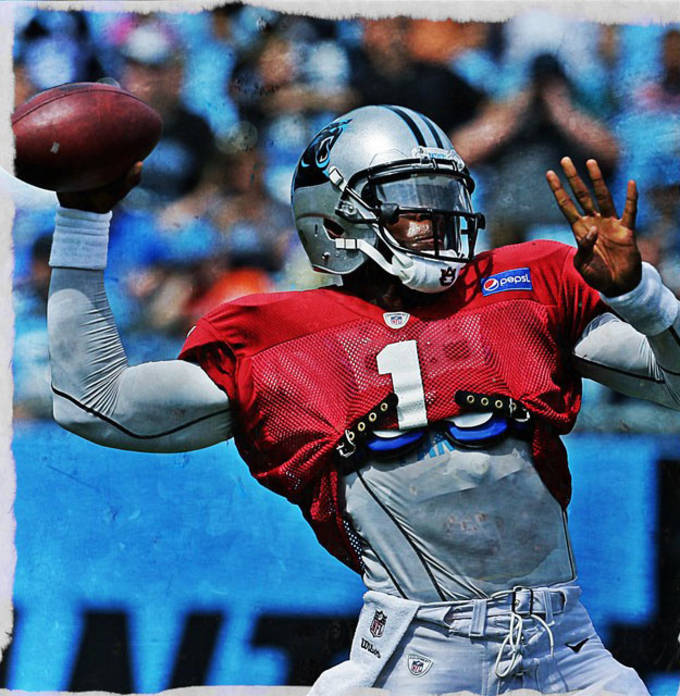 Ready to see this guy in action tonight at #FanFest?
Superman Cam locating new recivers with the departure of Steve Smith.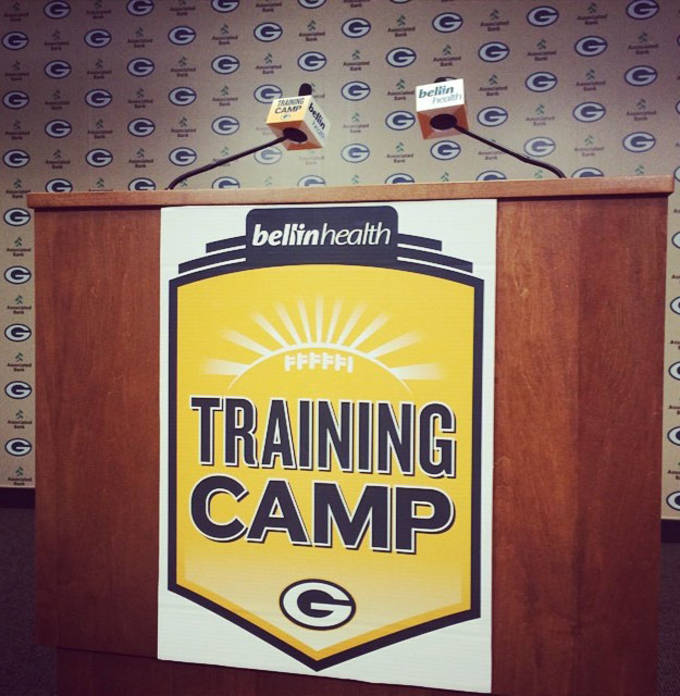 #PackersCamp is officially here. Watch Coach McCarthy's opening press conference at 10 a.m. CT on packers.com.
Offering words of wisdom.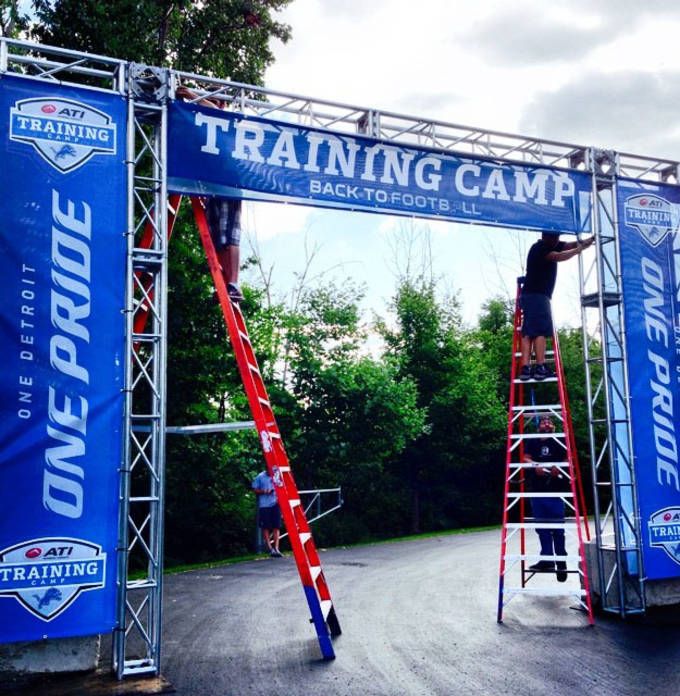 Getting ready for #LionsCamp!
Megatron ready to kick off another season as the leagues best receiver.
Which camp battle will you be keeping a close eye on?
Competition heating up at Jets camp.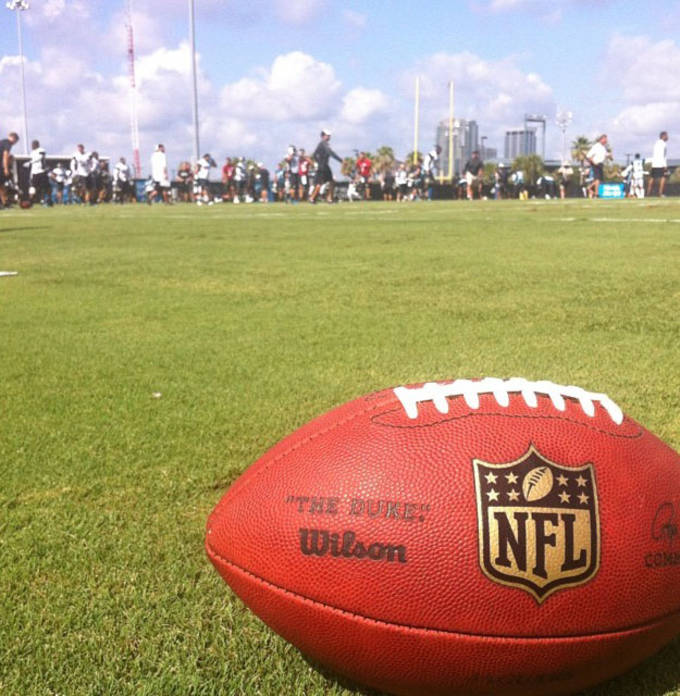 Day 1 of #JagsCamp has officially begun! #Jaguars
Going to be another uphill battle for Jaguar fans, but have faith, Bortles is here.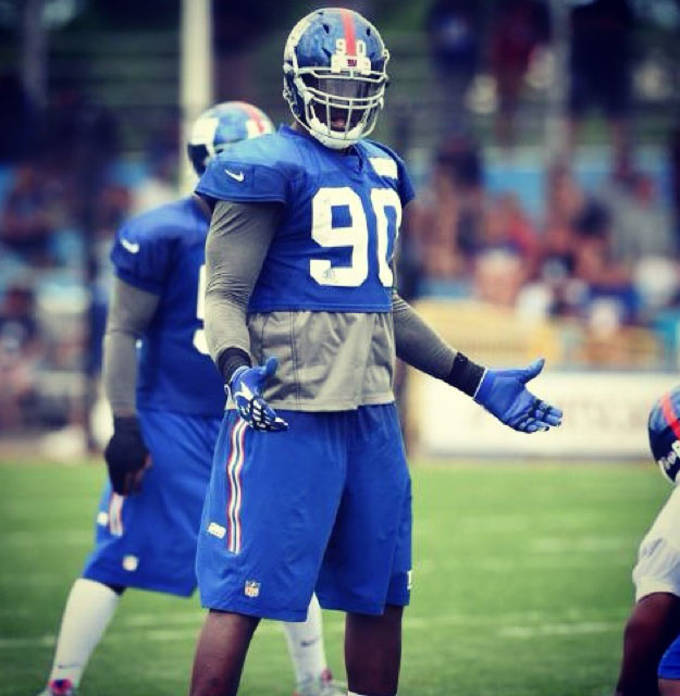 Caption this photo of JPP at #GiantsCamp!
How come I couldn't sack anybody last year?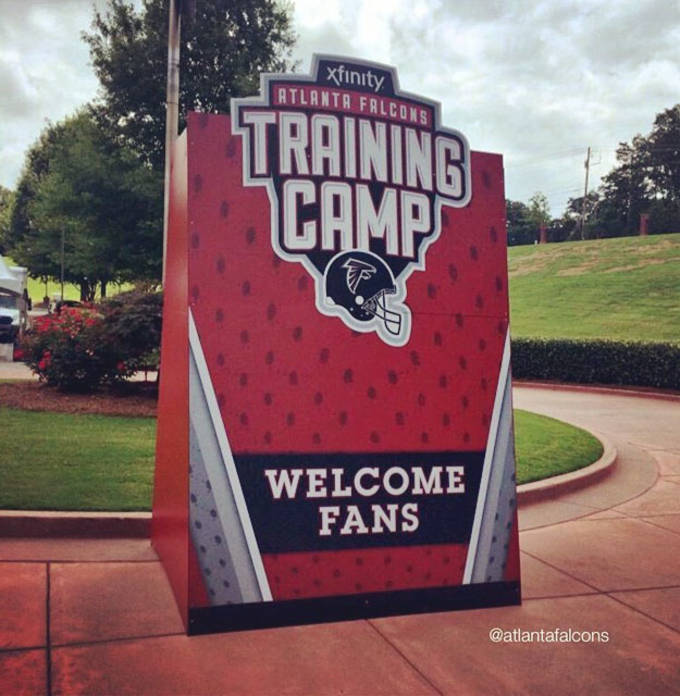 Almost that time... #aftc14 #Falcons #RiseUp #NFLTrainingCamp
All eyes on the Falcons with Hard Knocks in town.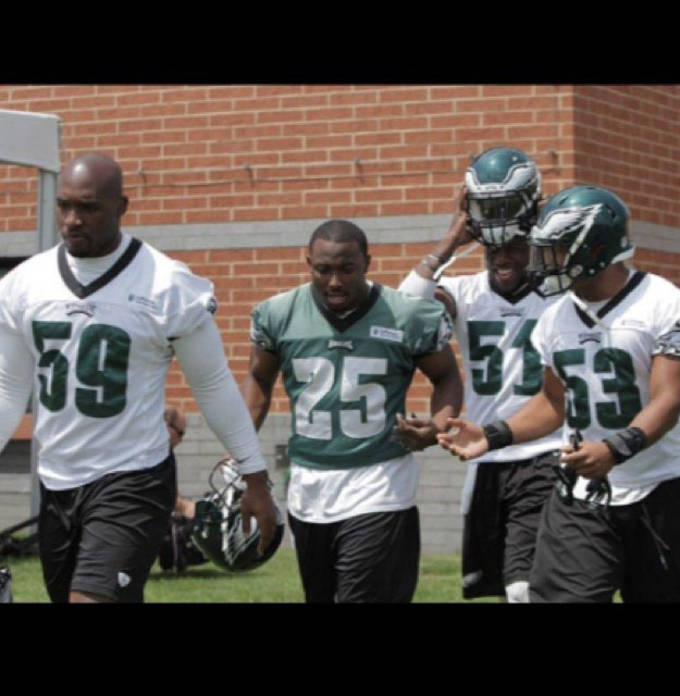 LeSean McCoy and the crew getting ready for practice today! #EaglesNation
Shady McCoy rushing for 2,000 yards this year?
Football is back! #StrongerTogether #FinsUp
Tannehill back at it looking to build off sucessful 2013 season.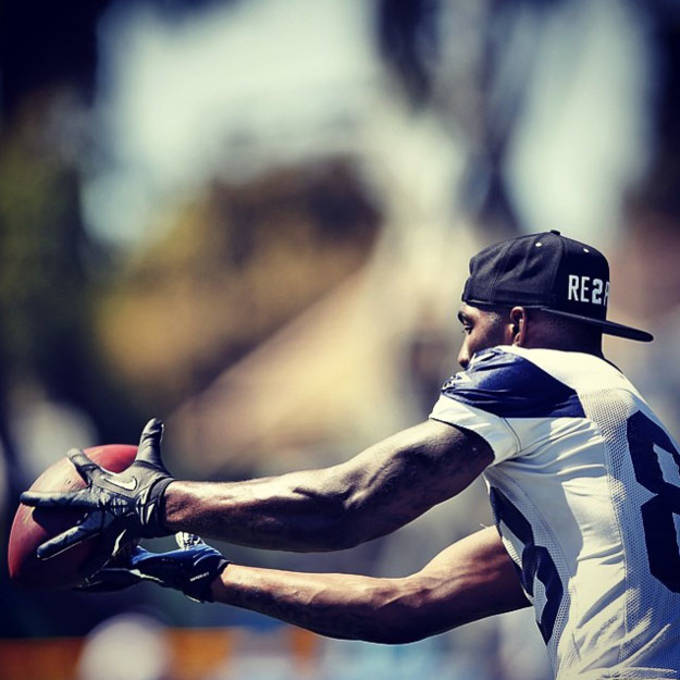 Dez #CowboysCamp
Hopefully Dez can bring the Cowboys out of the perpetual zone of mediocrity.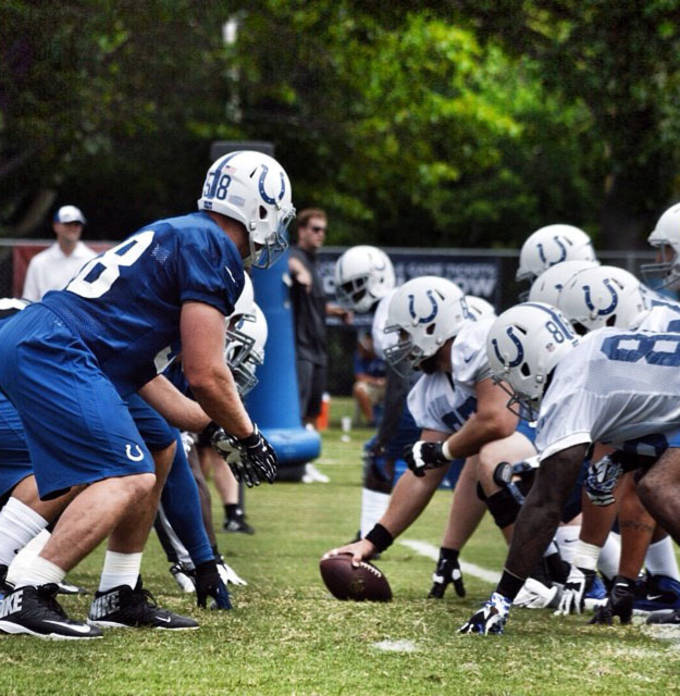 The view of a NFL line judge. #coltscamp
Line 'em up.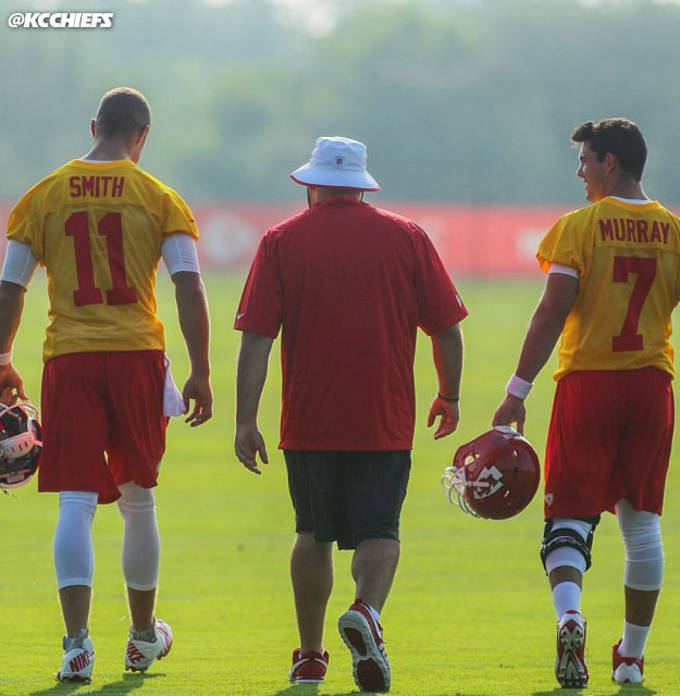 #ChiefsCamp
Little QB mentoring session.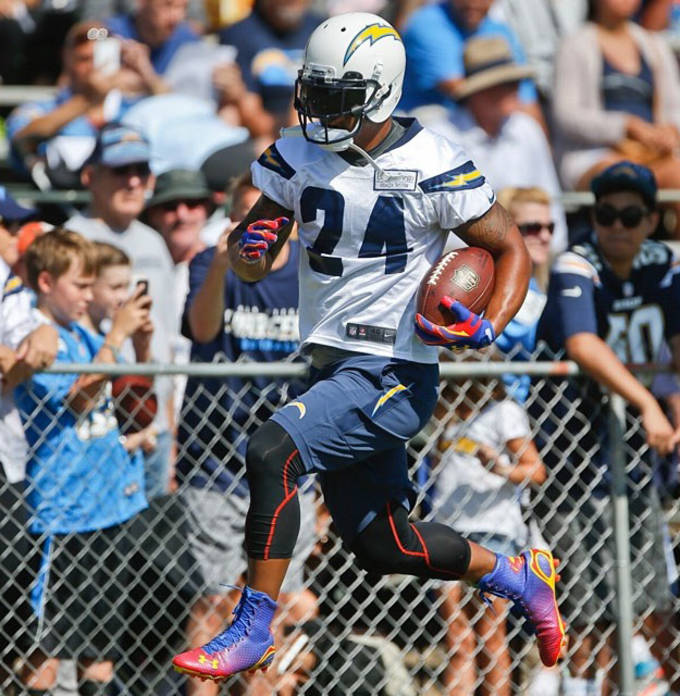 SuperMathews takes on #ChargersCamp 2014.
Ryan Matthews killing the game in the Under Armour ClutchFit Highlight.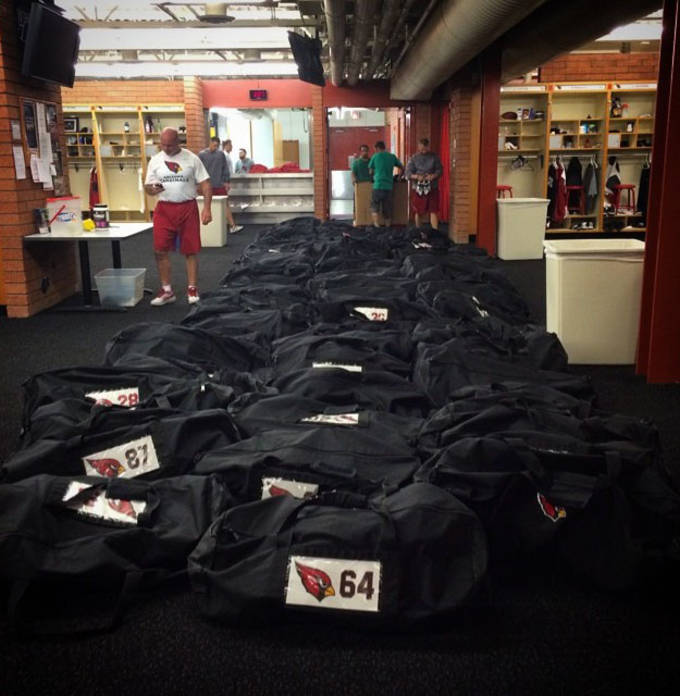 The bags are packed! It's off to #CardsCamp for the #AZCardinals!
Packed and ready for work.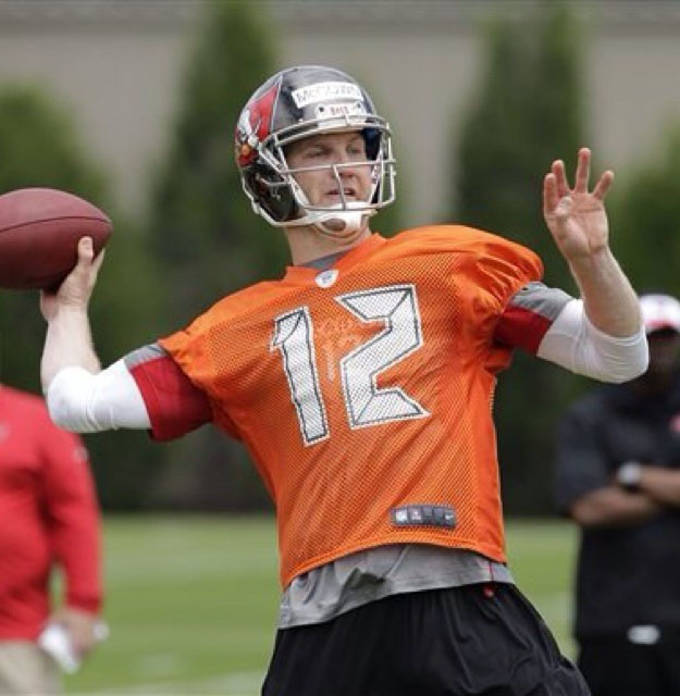 #itsabucslife
Josh McCown trying to crack the starting line up in Tampa.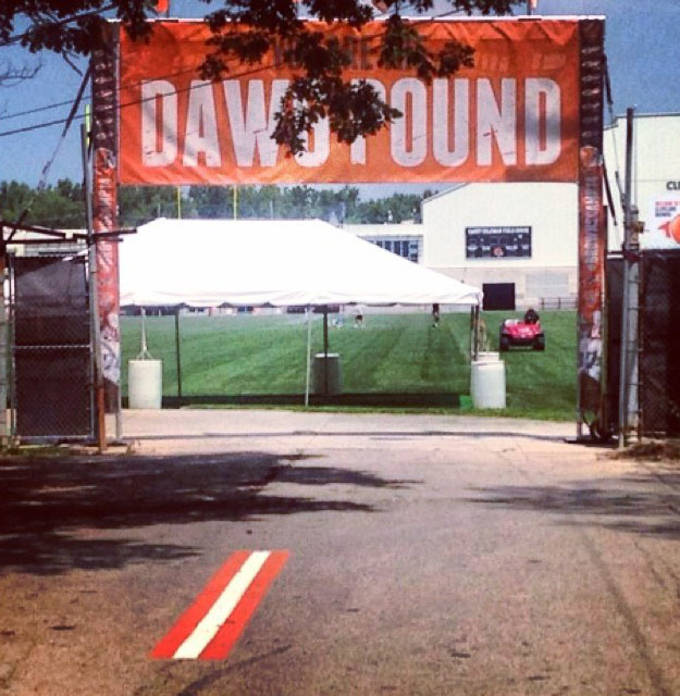 The field is ready for #BrownsCamp14. Are you?
You ready Johnny Football?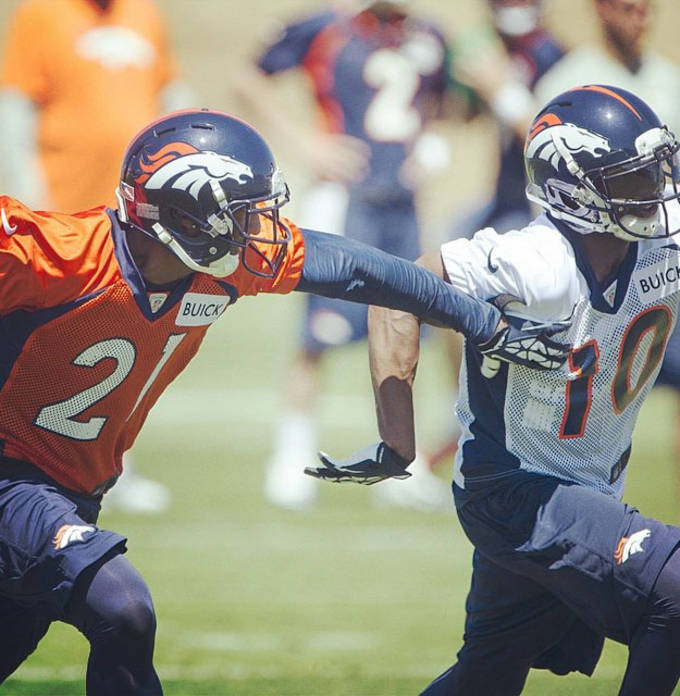 The #Broncos are back on the practice field for OTAs! Newcomers Aqib Talib and Emmanuel Sanders go 1-on-1.
Newcomers looking to make an impact.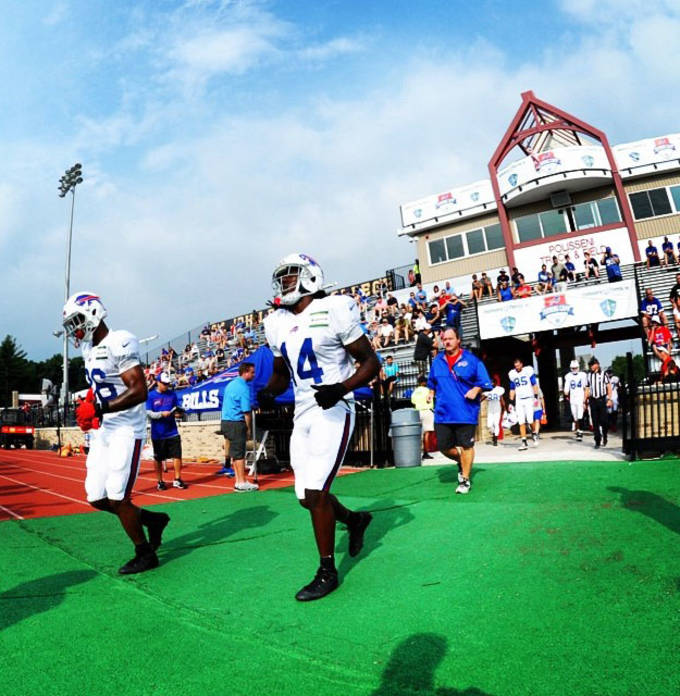 Rise and grind. #BillsCamp
Early morning sessions, where champions are made.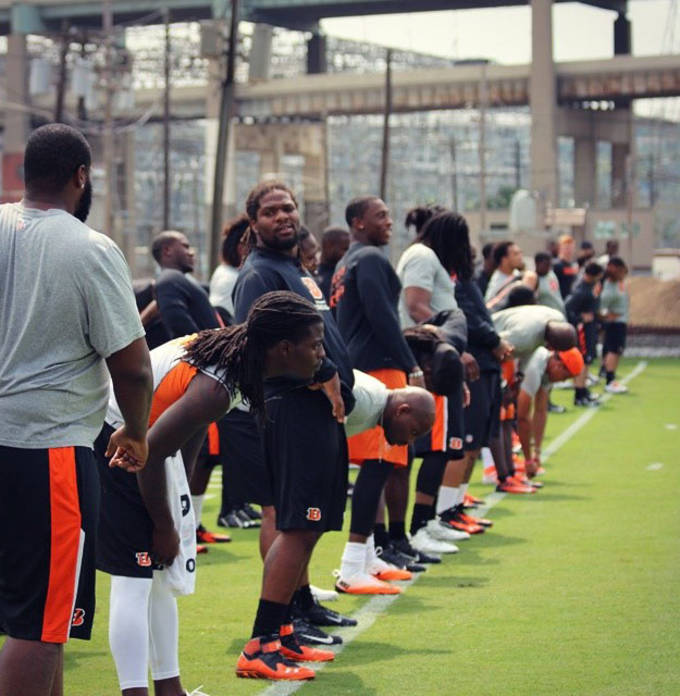 THE BOYS ARE BACK! Players reported to training camp today and had their conditioning test. 
Line it up.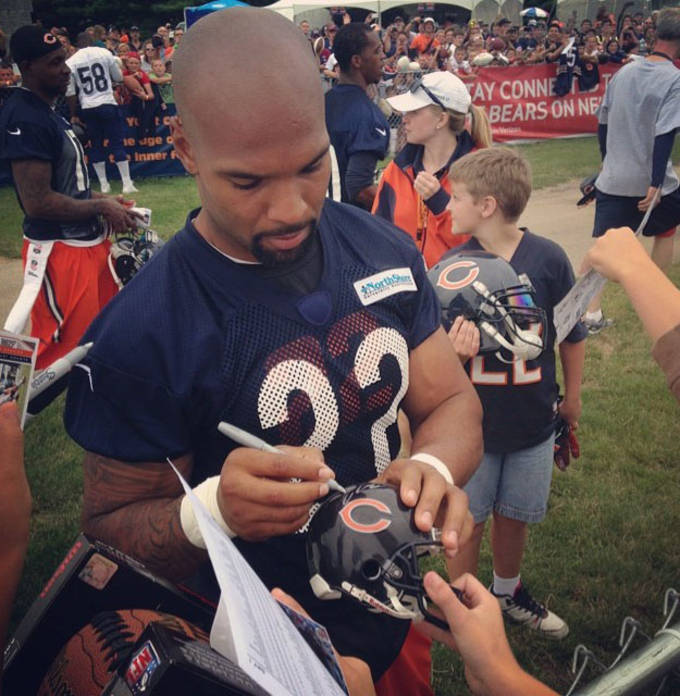 Image via ChicagoBears
Matt Forte signs autographs after practice at #bearscamp. #bears
Showing love to the fans.
RELATED: The Most Popular Cleats of the 2013 NFL Pre-Season
RELATED: Big Game, Big Shoes: The Cleats Worn by Every Super Bowl MVP