Ever since the infamous Tiger Woods story from a few years back, golf's most iconic figure has been struggling to get back to top form on the course. Dealing with nagging injuries and sub-par play has plagued Woods recently, with many putting his pursuit of Jack Nicklaus' career major record in jeopardy. Tiger took another crushing blow today, as he announced he will miss the upcoming 2014 Masters tournament following a surgical procedure to repair to pinched nerve in his back.
"After attempting to get ready for the Masters, and failing to make the necessary progress, I decided, in consultation with my doctors, to have this procedure done," Woods said today on a press release through his website.
Woods has been dealing with the back pain for several months now, and after a few less then stellar performances, decided that surgery was the best choice for him in the long run. Tiger did however say that he is optimistic to return this year, hopefully making it back in time for the US Open this summer at historic Pinehurst #2.
Stay tuned to Sneaker Report for all future news on Tiger Woods and his ongoing pursuit of the all time majors record.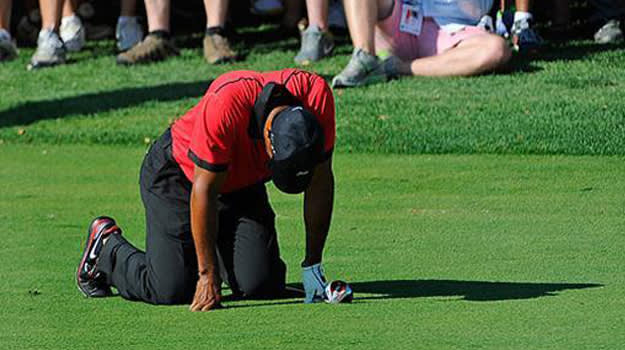 [CBS]
RELATED: Nike Golf Announces Latest Tiger Woods Signature, The TW '14
RELATED: The Complete History of Tiger Woods' Signature Nike Golf Spikes