The Josh Duhamel-starring Jupiter's Legacy series, based on Mark Millar and Frank Quitely's comic book series of the same name, got the new trailer treatment on Wednesday.
After almost 100 years of successfully keeping humankind safe, the world's first generation of superheroes are forced to turn to their children to carry on their legacy. Naturally, tensions arise among the young crew, with each member setting out to prove their individual worth while simultaneously struggling to live up to the public reputations of their parents.
Jupiter's Legacy sees Duhamel joined in the cast by Leslie Bibb, Ben Daniels, Elena Kampouris, Andrew Horton, Mike Wade, Matt Lanter, and Ian Quinlan. Executive producers of the new sci-fi/adventure series include Mark Millar, Frank Quitely, Lorenzo Di Bonaventura, Dan McDermott, Steven S. DeKnight, James Middleton, and Sang Kyu Kim.
Rightfully, Jupiter's Legacy was named by Complex earlier this year as among the most anticipated TV shows of 2021. Netflix, notably, first acquired Millar's comic book house back in 2017. In 2018, the streaming platform announced a deal with Millar that would ultimately encompass two shows (Jupiter's Legacy among them) and three movies.
See the new Jupiter's Legacy trailer above. Below, see the newly unveiled key art for the latest Netflix entry.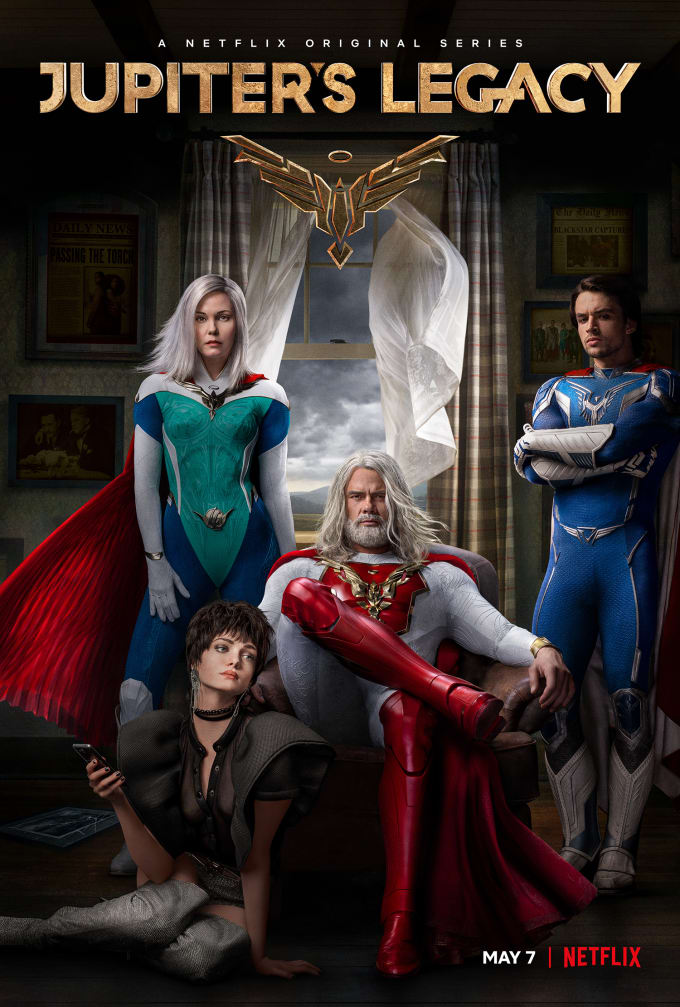 Also on Wednesday, Netflix released a number of new photos from the production, a sampling from which can be seen below: