A New Bill Murray Art Exhibit Imagines What His Wild Life Is Actually Like
A new Bill Murray art exhibit imagines what his wild life might actually be like.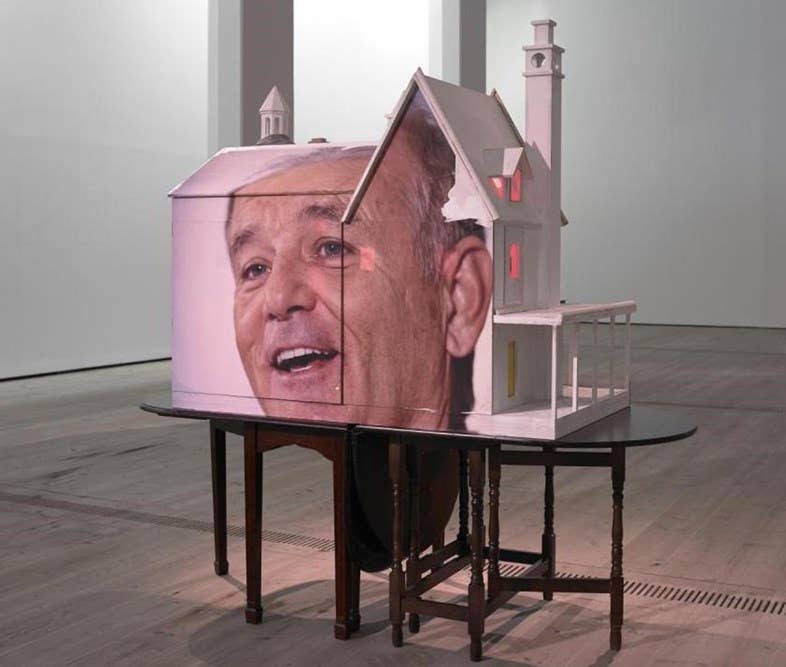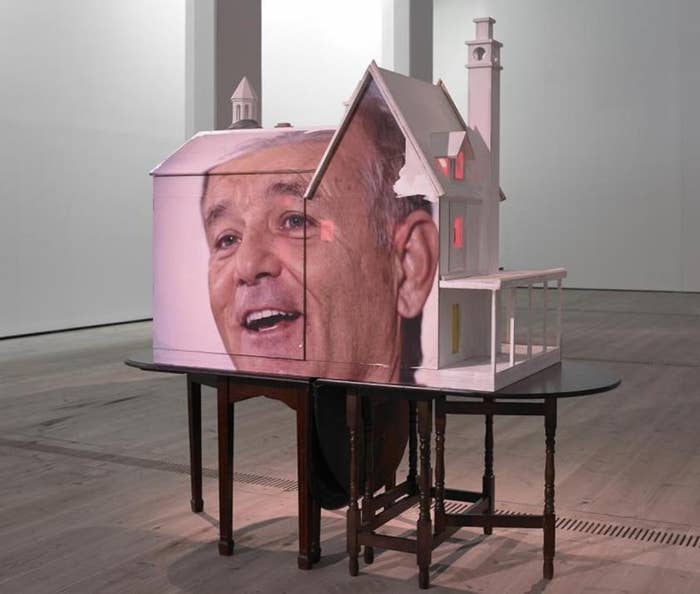 Meezy season approaching. Between Bill Murray's upcoming Netflix Christmas Special and his confirmed cameo in the upcoming Ghostbusters remake, the actor is certainly having a banner year. And now an English artist by the name of Brian Griffiths has created a new art exhibit around the American treasure. Griffiths has teamed up with gallery BALTIC to create BILL MURRAY: a story of distance, size and sincerity, an exhibition that features a mix of small and large scaled works that honor the famous actor by imagining his life's activities and pastimes. 
"I'm much more interested in making experience to walk into, an experience in which Bill Murray is really one with the objects and the architecture of the building," says Griffiths. The show features a variety of sculptures and installations, with one of the standout pieces being a stunning 75-foot image of Bill Murray which overlooks the entire exhibition. 
While there is no word of the show coming stateside any time soon, but we can hope Bill Murray will somehow manage to find his way across the pond in the upcoming months so he can check it out himself.