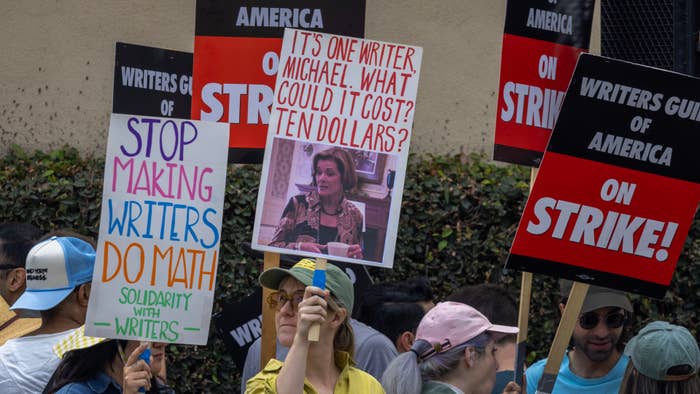 The Writers Guild of America strike continues, and for good reason.
In a letter announcing the strike, which officially began on May 2 after studios rejected guild proposals on issues including streaming residuals and A.I., the WGA negotiating committee slammed majors studios for having provided "wholly insufficient" responses to these more-than-earned demands.
"From their refusal to guarantee any level of weekly employment in episodic television, to the creation of a 'day rate' in comedy variety, to their stonewalling on free work for screenwriters and on A.I. for all writers, they have closed the door on their labor force and opened the door to writing as an entirely freelance profession," the guild said. "No such deal could ever be contemplated by this membership."
Striking writers have received a wave of support from the actors who rely on their words to bring their characters to life, to those in other creative industries who have expressed concerns over similar issues also having a negative impact on their work. Whether one writes directly for film and TV, or writes for a news-focused publication covering the work of such film and TV writers, the threat is clear and uniform—in short, and this is worth keeping in mind regardless of one's profession, dickbag CEO types have never actually cared about those upon whose work they are able to build a personal fortune. They only care about their bottom line.
In terms of the WGA strike, writers will persevere. In fact, their always-on creativity has been readily apparent across picket line signs in recent days. Below, take a look at a few highlights from this week's WGA-led protests. For info on what all is at stake for WGA members in this strike, hit this link.