Wes Anderson's follow-up to 2021's Timothée Chalamet-featuring The French Dispatch is not only firmly on the horizon, complete with a planned Cannes premiere, but it's also been given its first trailer.
Asteroid City sees the director working from a story he crafted with Roman Coppola, whose prior credits include a number of Anderson entries, The French Dispatch and Isle of Dogs among them. The film is set in a fictional desert city in the 1950s, where a Junior Stargazer and Space Cadet convention is interrupted by some truly planet-altering developments.
The expectedly stacked cast (take a deep breath) features Jason Schwartzman, Scarlett Johansson, Tom Hanks, Jeffrey Wright, Tilda Swinton, Bryan Cranston, Edward Norton, Adrien Brody, Liev Schreiber, Hope Davis, Stephen Park, Rupert Friend, Maya Hawke, Steve Carell, Matt Dillon, Hong Chau, Willem Dafoe, Margot Robbie, Tony Revolori, Jake Ryan, and Jeff Goldblum.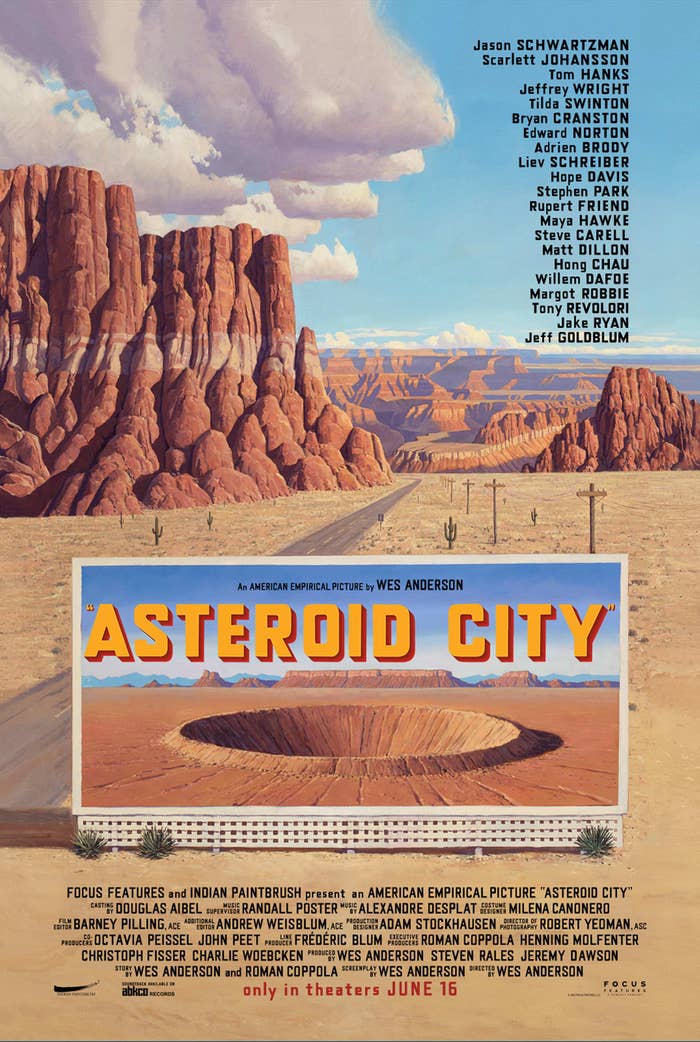 See the new trailer up top. Following its Deadline-revealed Cannes Film Festival premiere in May, Asteroid City is set to hit theaters here in the U.S. on June 16. Anderson's most recent film, the aforementioned The French Dispatch, also enjoyed a Cannes premiere and ultimately went on to strong reviews following a pandemic-spurred hold-off of its theatrical release due to the pandemic.
Asteroid City is potentially not the only new film on the agenda for Anderson this year. The Wonderful Story of Henry Sugar, an adaptation of a Roald Dahl short story led by Benedict Cumberbatch, has been widely expected to roll out on Netflix at some point in 2023. However, an official release date has not been set.