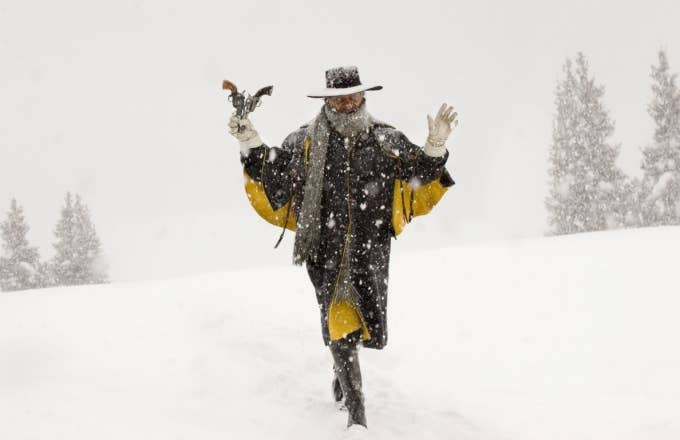 The screener of Quentin Tarantino's The Hateful Eight​ that leaked earlier this week has now been traced to Alcon Entertainment co-CEO and Point Break producer Andrew Kosovo, according to the Hollywood Reporter. Kosovo, however, maintains that he never made contact with the screener and considers piracy a threat to the movie industry at large.
"The screener copy of The Hateful Eight that was sent to me at Alcon Entertainment never touched my hands nor was I aware that it had been delivered," Kosovo said in a statement to Variety. "In addition to cooperating with the FBI, we are going to conduct our own investigation to find out what happened." The Hateful Eight, The Revenant, and several other Oscar screeners hit various piracy sites on Monday, with Hive-CM8 among the groups taking credit for the distribution.
Of course, this doesn't mark the first piracy scandal along The Hateful Eight's troubled path to cinemas. The entire script leaked at the top of 2014, prompting a temporary pause on the film's development and a hefty lawsuit. This holiday season, do Tarantino this small favor: Go see his movie the way he intended for it to be seen.