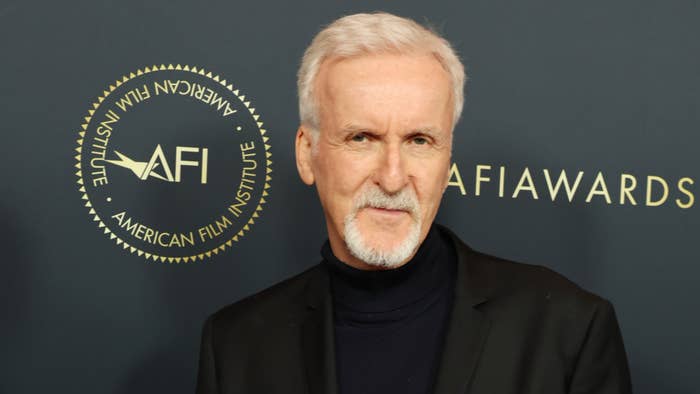 James Cameron, whose catalog of industry-rocking directorial feats includes first two Terminator films, says the "weaponization of AI" represents humankind's "biggest danger."
Speaking with Vassy Kapelos of CTV News, the director—whose most recent entry, Avatar: The Way of Water, is now the third-highest-grossing film of all time—was asked about Terminator and its connection to the present moment's slew of artificial intelligence-related headlines. Asked specifically if he shared the opinions of experts in the field who have repeatedly raised concerns about the tech, Cameron said that he did.
"I absolutely share their concern of, you know, I warned you guys in 1984 and you didn't listen," Cameron said toward the end of the discussion, as seen below. "I mean, you've got to follow the money of who's building these things, right? They're either building it to dominate market shares—so what are you teaching it? greed—or you're building it for defensive purposes so you're teaching it paranoia."
In 1984, The Terminator—starring Arnold Schwarzenegger, written by Cameron and Gale Anne Hurd—became a surprise box office hit with its story about a cyborg assassin's time-traveling mission to kill Sarah Connor. Following the film's success, Cameron went on to be one of the most influential filmmakers of his generation, including with a genre-redefining Terminator sequel and the launch of the Avatar franchise.
As for whether Cameron has any faith in AI-related tech being used for screenplays, he's quick to point to the inherent humanness needed to tell the type of stories that truly 'move an audience."
See more below.
Schwarzenegger himself also recently addressed the topic, telling attendees at a special Evening With Arnold Schwarzenegger event last month how "the extraordinary writing of Jim Cameron" ultimately proved prescient.
"So it's not any more fantasy or kind of futuristic. It is here today," he said at the time, per People.
Notably, AI is a key issue raised in the ongoing dual strike of the WGA and SAG-AFTRA. In the WGA's proposals, for example, writers are asking for regulation in the use of AI on projects—i.e. no use of AI in writing or rewriting literary material, no use of AI as source material, and no use of writers' work in the training of AI.