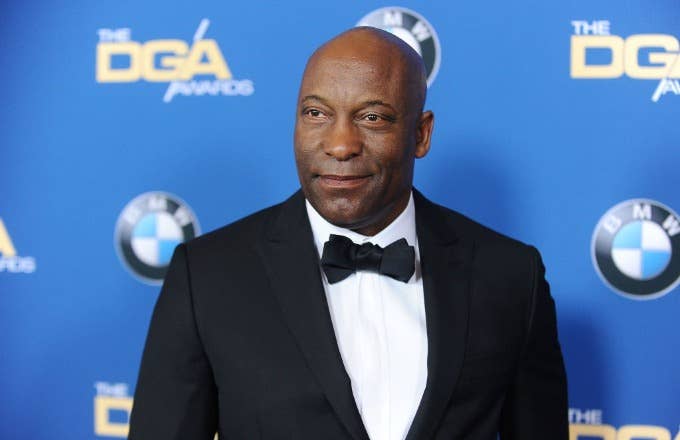 The family of iconic director John Singleton, who died in April at age 51, has reportedly hired a private investigator to look into the events leading up to his death.
According to a report from TMZ, the mothers of Singleton's children have reason to believe there is "more to the story." There are reportedly questions concerning what Singleton was doing and who he was in contact with in the moments before his initial hospitalization. 
TMZ sources have also claimed it's not clear how Singleton even got to the hospital, as there are reportedly no receipts showing the use of a rideshare service. Singleton is alleged to have arrived at the hospital in a wheelchair "out of nowhere" after recently returning home from Costa Rica.
The beloved, history-makingBoyz n the Hood director died in April after suffering a stroke. Singleton was in a coma prior to his death. In a statement at the time, a family rep said the Snowfall co-creator died while surrounded by those he loved. 
"We want to thank the amazing doctors at Cedars-Sinai Hospital for their expert care and kindness and we again want thank all of John's fans, friends, and colleagues for all of the love and support they showed him during this difficult time," the family said. In May, the Tribeca Film Festival honored the director's legacy with a free screening of Boyz n the Hood.