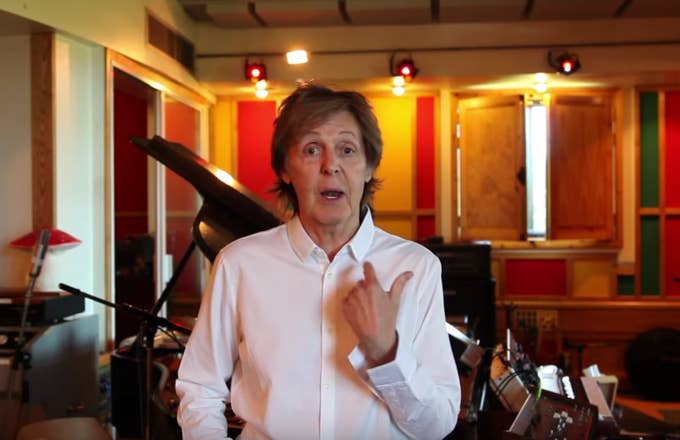 The forthcoming Pirates of the Caribbean sequel just landed a ridiculously bragworthy cameo in the form of a Beatle, as the honorable Sir Paul McCartney has reportedly joined Dead Men Tell No Tales. Though initial production on the sequel has already wrapped, Deadlinereports that the crew is currently working on "an extra big set-piece scene" that's built around the legendary musician.
With Dead Men not set for release until May of next year, Disney is reportedly getting "bullish" about the fifth installment in the ludicrously successful franchise. Though McCartney's specific role has not been revealed, those in tune with the Pirates universe will note that the addition of a Beatle doesn't mark the first time a god-level musician has stepped into Johnny Depp's playground.
Keith Richards, Rolling Stones guitarist and confirmed possessor of inspiring anti-Trump stories, popped into the franchise as Captain Jack Sparrow (Depp)'s father Captain Teague back in 2007 . As film legend has it, Depp was greatly inspired by Richards' famous stage mannerisms and general vibe when developing his take on Jack Sparrow.
Pirates of the Caribbean: Dead Me Tell No Tales, co-directed by Joachim Rønning​ and Espen Sandberg, hits theaters on May 26, 2017. Maybe someone can convince Ringo Starr to hop aboard before then?