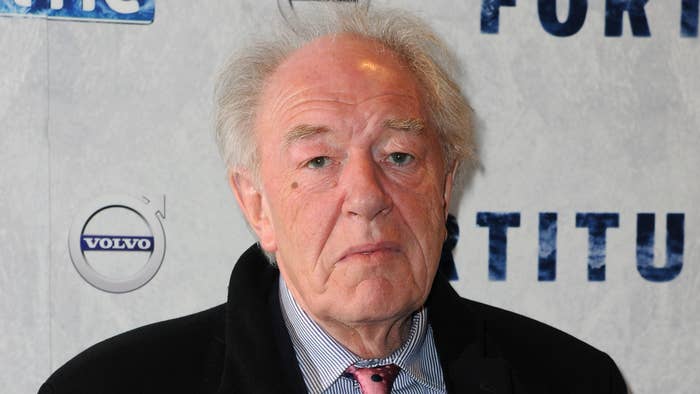 Michael Gambon has died at the age of 82.
In a statement to Variety, the esteemed actor's family said a "bout of pneumonia" preceded his death.
"We are devastated to announce the loss of Sir Michael Gambon," the family said. "Beloved husband and father, Michael died peacefully in hospital with his wife Anne and son Fergus at his bedside, following a bout of pneumonia."
While Gambon's expansive career spans decades and dates back to the very beginning of the Royal National Theatre, he was beloved by multiple generations for his turn as Albus Dumbledore in the Harry Potter film franchise. Gambon, who stepped into the role following the death of Richard Harris, made his first appearance as the character in 2004's Harry Potter and the Prisoner of Azkaban.
During an Oxford Union Q&A in 2016, Gambon was asked if he felt pressure about taking over the role. For Gambon, who knew Harris well, there was no need to feel any sort of pressure about the part, which he "jumped at" as soon as it was offered to him.
"I didn't have to think at all," Gambon, who played Dumbledore in six Potter films, said at the time. "I was quite happy."
Gambon received three Laurence Olivier awards—for his performances in A Chorus of Disapproval, A View from the Bridge, and Man of the Moment—and two Screen Actors Guild trophies. The latter saw Gambon being honored for his turns in Gosford Park and The King's Speech, both of which drew widespread acclaim upon their releases in 2001 and 2010, respectively.
Following news of his death on Thursday, admirers of Gambon's work and fellow actors shared their favorite moments of the actor, both in film and beyond.
Raise your wands for Gambon.
RIP.