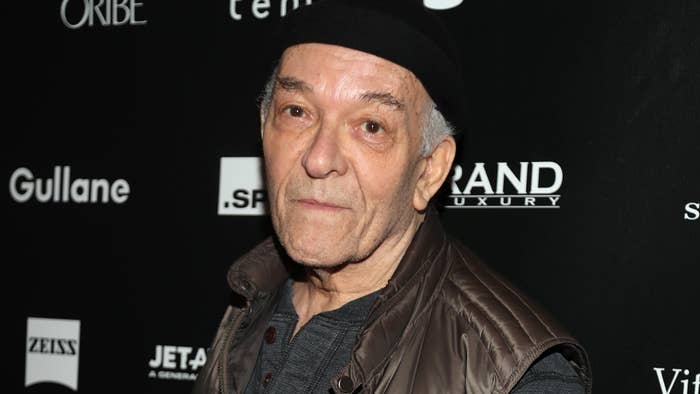 Mark Margolis, who turned in a quietly menacing and entirely unforgettable performance as Hector Salamanca on Breaking Bad and Better Call Saul, is dead.
Margolis died at a hospital in New York City on Thursday, per Variety. The actor, who most recently appeared on the Bryan Cranston-starring Your Honor, was 83. The news was announced by the actor's son, Knitting Factory Entertainment CEO Morgan Margolis.
A reliably great character actor, Margolis' first film role came with The Opening of Misty Beethoven in 1976. Seven years later, he made a memorable turn in the Al Pacino-fronted Scarface as Alberto the Shadow.
Margolis later maintained a consistent presence in the works of filmmaker Darren Aronofsky, including his 1998 debut Pi and the ballet horror Black Swan. Oz, Ace Ventura: Pet Detective, and Gone Baby Gone (among others) were also fortunate enough to have benefited from Margolis' talent.
In an extensive one-on-one with fellow Breaking Bad and Better Call Saul alum Jonathan Banks in 2016, Margolis looked back on the early days of his career, including his discovery of acting teacher Stella Adler.
"I came to New York and went to this great teacher, Stella Adler," he said. "Some people hate her. I used to say, if god is a woman, this is him."
RIP.
Below, see how fans of Margolis' work paid tribute on Friday, including discussions on favorite scenes from across the Emmy-nominated actor's filmography.