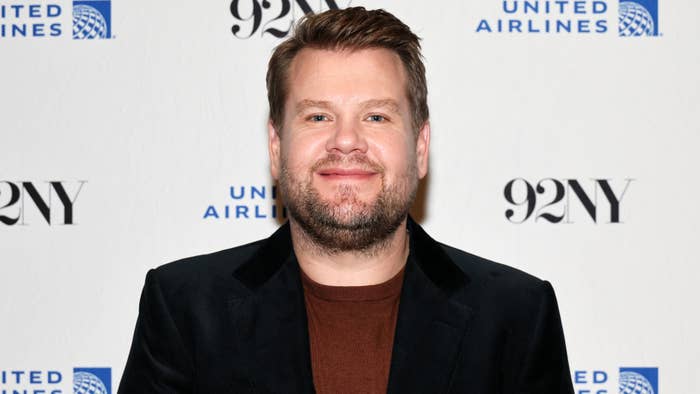 Could Comedy Central's @midnight be poised for a return to TV?
That's the word from Deadline, which alleged this week that CBS is set to replace Late Late Show with a new version of the former Comedy Central series after James Corden's exit. As announced last April, Corden is now mere months away from ending his host of the franchise, previous hosts of which have included Craig Kilborn and Craig Ferguson.
According to the report, current Late Show host Stephen Colbert will executive produce the @midnight reboot, which will likely not include a return from original host Chris Hardwick. Instead, per a separate Variety report, CBS is said to be looking for a woman to post the revival.
Complex has reached out to reps for Late Late Show and CBS for comment. This story may be updated.
The original @midnight panel show debuted in 2013 on Comedy Central, wrapping its run in 2017 after 600 total episodes.
"I could not be more proud of this show, staff, and crew and at the end of the day, I think we accomplished everything we wanted to accomplish," Hardwick said at the time.
Corden, meanwhile, told his audience that he would be walking away from the Late Late Show platform during an episode that aired in April of last year.
"Seven and a half years ago I started hosting this show, and there's no other way to put it, it has changed my life. I love it," Corden said during the segment. "I love all the people that work here. I am so proud of what we've achieved. It's been beyond my wildest, wildest dreams so I'm happy to announce that I've signed a new contract to carry on hosting The Late Late Show. … That's really only half the story on this one."
Elaborating further, Corden explained that the then-new contract only extended his tenure for one more year, meaning he would be exiting in 2023. Per the host, he did this as part of his desire to not have the show "overstay its welcome," adding that this year feels like the ideal time to "move on" and figure out what's next.