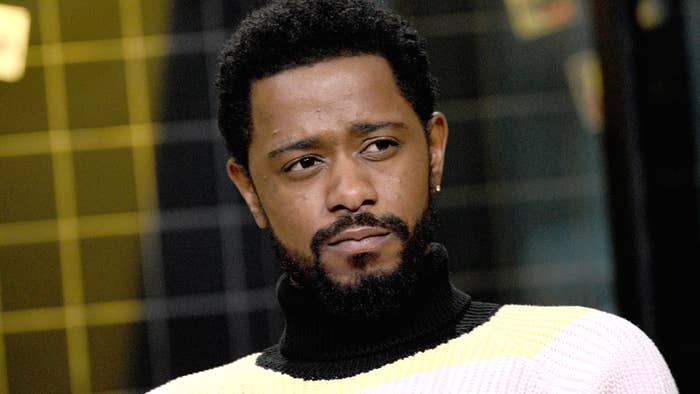 Atlanta and Judas and the Black Messiah star LaKeith Stanfield, who previously received criticism for amplifying what many interpreted as an anti-vaxxer sentiment, has again broached the topic on Instagram.
This time, the Oscar-nominated actor shared a similarly messaged post in which he shared his thoughts on "medical decisions." Though he didn't specifically mention the ongoing pandemic in the original post, it was clearly a reference to vaccines.
"Your medical decisions are YOUR BUSINESS," Stanfield's post read. "Everybody isn't entitled to those decisions just because we live in a scary time." 
Stanfield also responded to a number of ensuing comments, notably confirming in one that—despite sharing such sentiments—he is indeed vaccinated.
In one comment, Stanfield said he thinks there are "balanced measures on both sides." Another fan pointed out that Stanfield has a platform with a wide reach due to his celebrity, urging the actor to "keep in mind that your actions and decisions will impact more people than the average person."
In response, Stanfield confirmed he was vaccinated and said he wants to "provide some balance on this issue." He also mentioned people being "violent to ppl on the other side," though it's not entirely clear which "side" he's referring to in the comment.
"[I] know and i want to provide some balance on this issue because i think that ppl are sometimes being violent to ppl on the other side and I'm vaccinated," Stanfield said in response to the comment from Instagram user @j.swanson95. "I'm not telling ppl what to do but respect people and do your part respectfully."
Stanfield later deleted the Instagram post. See a screenshot below.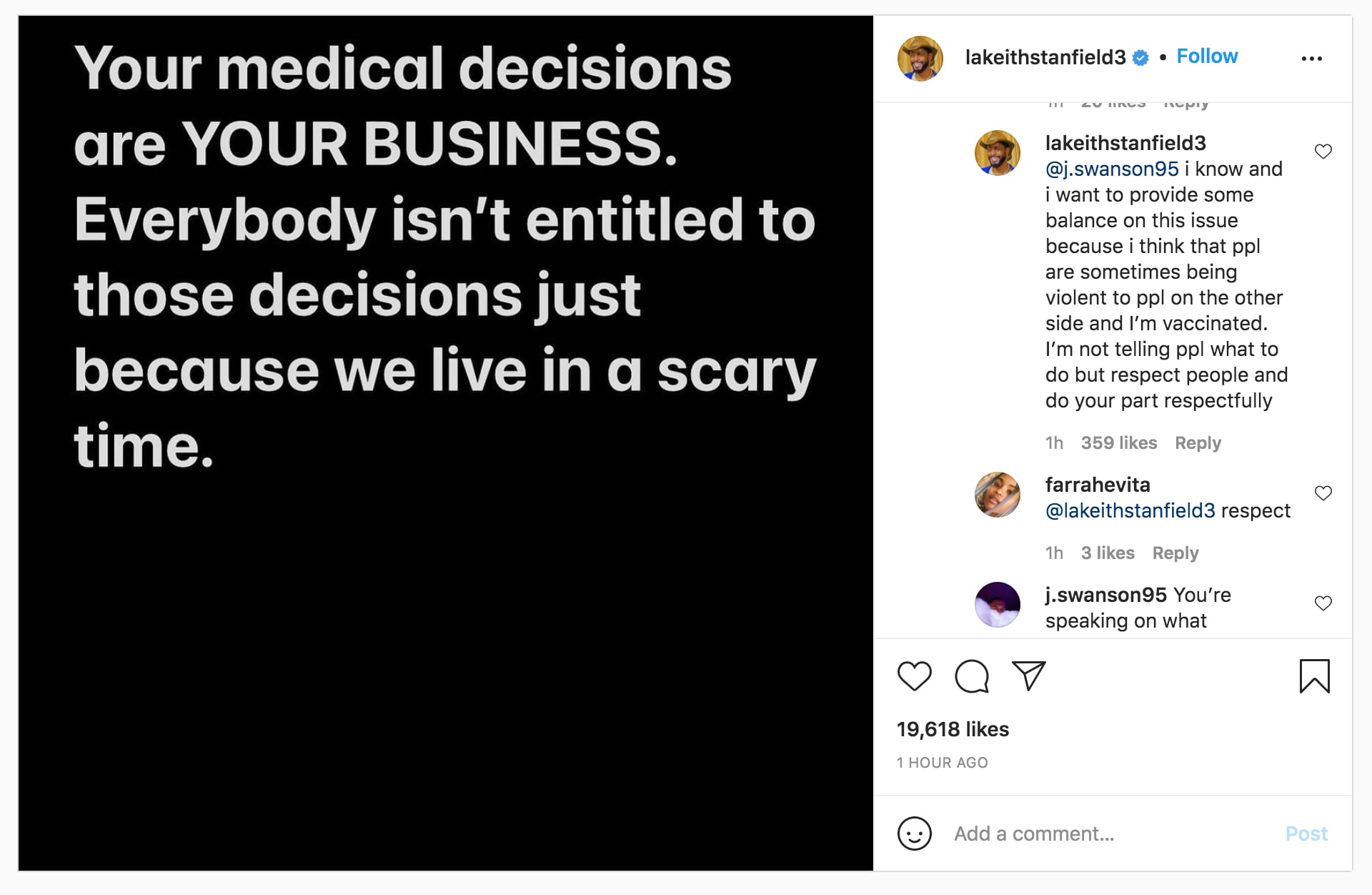 Vaccines are safe, effective, free, and easily available in the U.S. If you still haven't done so, click here to secure a COVID-19 vaccine appointment near you.