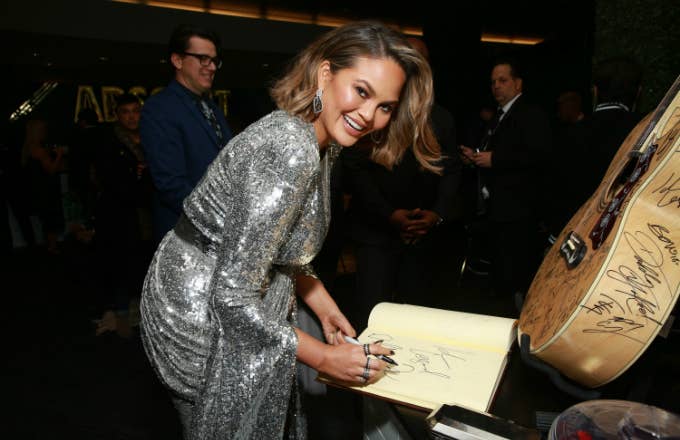 If you're like me, you spent your Easter weekend nearly drowning in drinks and recreational goodness, leaving little time for a live Jesus Christ Superstar broadcast on NBC. Still, the television adaptation of Tim Rice and Andrew Lloyd Webber's classic continued to the approval of audiences everywhere:
Naturally, Chrissy Teigen—whose husband John Legend slayed that shit in the role of Jesus—livetweeted the broadcast. Teigen's play-by-play included crucial notes on the general badness of coats, the unpredictability of glitter, the annoyance of lepers, and the potential prize for those with the deepest Vs. Elsewhere, Teigen made a point to call out resident prick Bill O'Reilly.
​The latest take on Superstar was helmed by Alex Rudzinski and David Leveaux. Legend was joined by Alice Cooper, Sara Bareilles, Brandon Victor Dixon, Norm Lewis, and Ben Daniels in the main cast. Chatting with NPR last week, Legend explained how the story can reach both Jesus-y people and atheists alike. "Even if you're not religious, I think it's quite a powerful story of love, of humanity, of conflict among friends, of betrayal, of faith, of what it meant to be part of something that is bigger than any individual," he said. ​This Friday, Sony Masterworks will drop the official Jesus Christ Superstar Live in Concert soundtrack. In the meantime, catch the special on Hulu by clicking here, squidbrains.