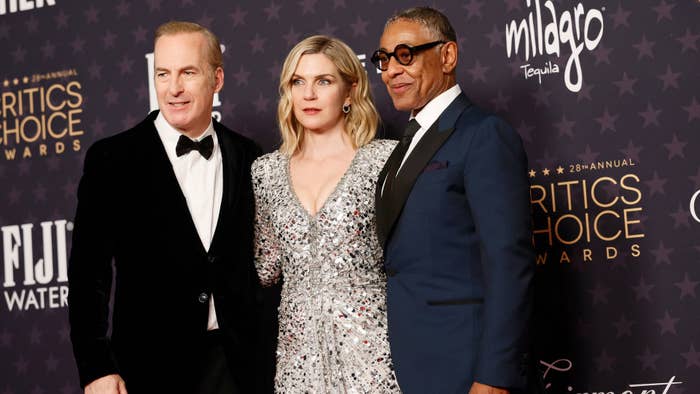 After six brilliant seasons, Better Call Saul came to a close last August. For many viewers, the finale was not only the end of Saul Goodman's story and (for now at least) the larger Breaking Bad franchise, but it also marked the first in a series of similarly acclaimed shows to sign off for good. In the ensuing months, for example, we've also been tasked with saying goodbye to Succession and Barry.
For so-called "Gilliverse" enthusiasts, Saul also stood as the rare spinoff to—in the eyes of some viewers—match or even surpass its predecessor. Creator Vince Gilligan recently addressed this in an interview with the Los Angeles Times, revealing that he's actually learned a valuable lesson in the process.
"Half the people I run into—maybe more than half—are bigger fans of Saul than Breaking Bad," Gilligan told Randee Dawn. "I thought I'd hate hearing that, but it turns out, I don't. The life lesson is to not overthink things."
In fact, one could argue there are numerous lessons to be learned from how Gilligan and company pulled off the Breaking Bad franchise expansion. In addition to Saul, the extended universe also includes the Jesse Pinkman-focused film El Camino, which hit Netflix back in 2019.
It's unclear when, or if, we will see any further franchise expansion in the future. As for original Breaking Bad star Bryan Cranston, he was recently revealed to be planning some time away from acting starting in 2026.