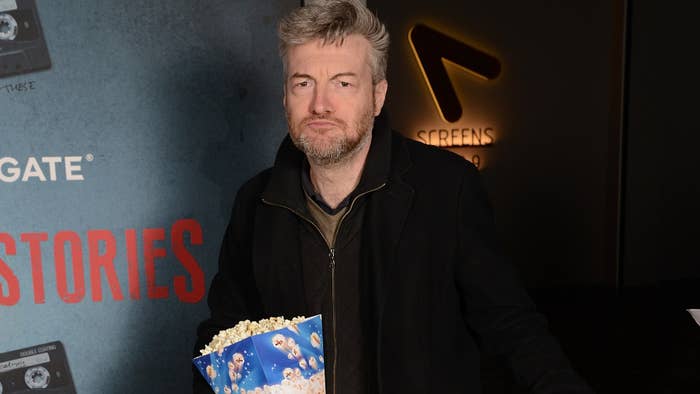 Charlie Brooker doesn't believe the metaphorical societal stomach currently exists for the digestion of new Black Mirror, what with COVID-19 and all.
Speaking with Radio Times, Brooker—who let loose the dystopia-exploring series' fifth season last summer—explained that he's recently been (understandably) more concerned with lighter fare. 
"At the moment, I don't know what stomach there would be for stories about societies falling apart, so I'm not working away on one of those," Brooker, stipulating that he doesn't know what he can or can't say regarding his current endeavors, explained. "I'm sort of keen to revisit my comic skill set, so I've been writing scripts aimed at making myself laugh."
Of course, Black Mirror's unintended parallels with our increasingly bleak reality have been a topic of discussion before, perhaps most notably due to nefarious human-on-pig activities.
For the most recent batch of new episodes, Brooker and company enlisted Miley Cyrus, Anthony Mackie, Topher Grace, Andrew Scott, and more. The Miley episode, an arguable highlight from the fifth season, saw the singer portraying a popstar by the name of Ashley O who ends up being taken hostage by her aunt and manager, while a soul of sorts is trapped inside an AI doll.
Ahead of that season, Netflix and Black Mirror took a rewarding gamble by unveiling a Choose Your Own Adventure experience called Bandersnatch. The experimental effort went on to bag a Primetime Emmy for Outstanding Television Movie, as well as honors in the scripted interactive media category. Additionally, Nebula awarded Brooker with the Best Game Writing distinction.