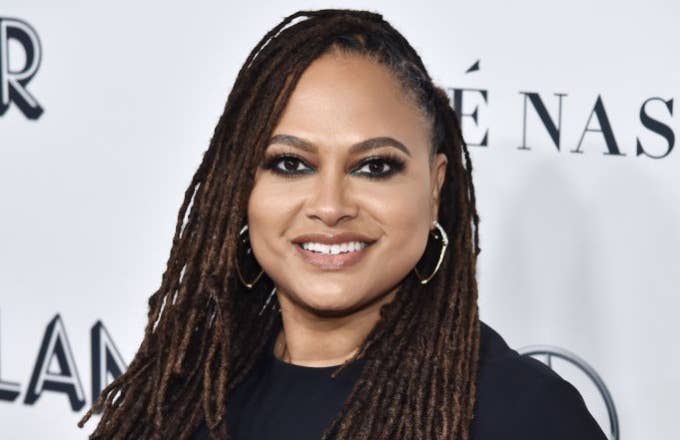 The Oscars fucked up majorly across multiple categories this year, which is presumably of little shock to anyone who's been paying attention to award shows for any portion of their life.
Much has been said about the lack of diversity displayed in this year's nominees, which (among other failings) noticeably includes exactly zero women in the Best Director category, and only one person of color in the acting categories. Writer Stephen King stepped into the discourse on Tuesday, explaining the categories in which he's allowed to vote and sharing that "the diversity issue . . . did not come up."
This take proved divisive among King's followers and beyond, with director Ava DuVernay later calling these comments from someone she admired "backward and ignorant."
King later added some context to his initial comments, noting that awards can't be won if someone is "shut out of the game." He also said that pushing for everyone to have a "fair shot" is the "most important task" of artists.
King also seems to have caught wind of DuVernay's comments, and responded by saying he loved her Netflix miniseries When They See Us. 
DuVernay quickly clarified that this is not the same conversation.
On Wednesday, Oscar nominee Cynthia Erivo was asked about the lack of diversity in her industry. Erivo, it should be noted, currently stars in HBO's adaptation of King's The Outsider. "Hopefully more work gets seen by people who are making really good work, and I feel like this year we had a flurry of beautiful pieces by people who are diverse in nature — black women, women in general," she said, per Variety. "I think you're seeing more of it on TV, HBO in particular [where] you have Regina King on Watchmen, who's incredible. And I think that opens the doors and opens our eyes to the people who are making the work. I am one, so if there's room to play, then that's what I'm going to do. And if I can create room for others, that's also what I'm going to do." 
While the snubs from Oscars 2020 are plentiful, we took the time to compile a list of the 10 biggest ones. Check that here, and see some more reactions to Stephen King's thoughts below.