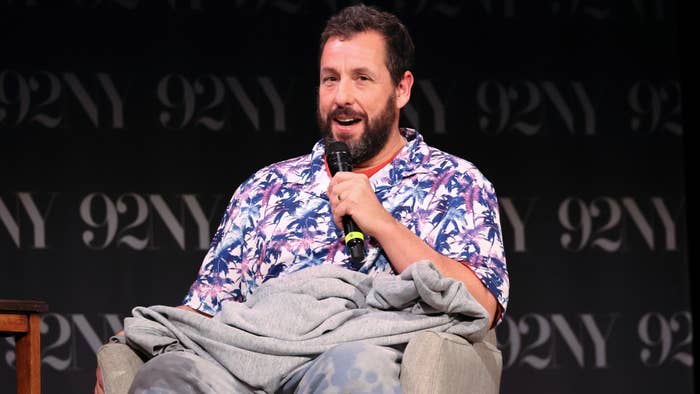 Adam Sandler has been announced as the recipient of the 24thMark Twain Prize for American Humor.
The honor will be presented to Sandler by the John F. Kennedy Center for the Performing Arts during a ceremony at the Kennedy Center Concert Hall on March 19. Per the Kennedy Center, the Mark Twain Prize was designed as a way to distinguish "individuals who have had an impacted on American society in ways similar to the distinguished 19th-century novelist and essayist Samuel Clemens," a.k.a. Mark Twain.
"Adam Sandler has entertained audiences for over three decades with his films, music, and his tenure as a fan favorite cast member on SNL," Kennedy Center President Deborah F. Rutter said in a press release issued on Tuesday. "Adam has created characters that have made us laugh, cry, and cry from laughing. I am looking forward to a laughter-filled evening like no other as we celebrate his career at a ceremony that is sure to bring together the best in comedy."
Past honorees include Jon Stewart, Dave Chappelle, Julia Louis-Dreyfus, David Letterman, Bill Murray, Eddie Murphy, Jay Leno, Carol Burnett, and more.
Sandler's 2022 has included widespread praise for his performance in the Jeremiah Zagar-directed Hustle, which follows the actor and comedian's past acclaim for similarly against-type turns in Uncut Gems and Punch-Drunk Love. The former, of course, saw Sandler working with the filmmaking duo of Josh and Benny Safdie. Soon, fans will be blessed with a Sandler and Safdies reunion in the form of an untitled project that was recently teased on the red carpet for the Gotham Awards.