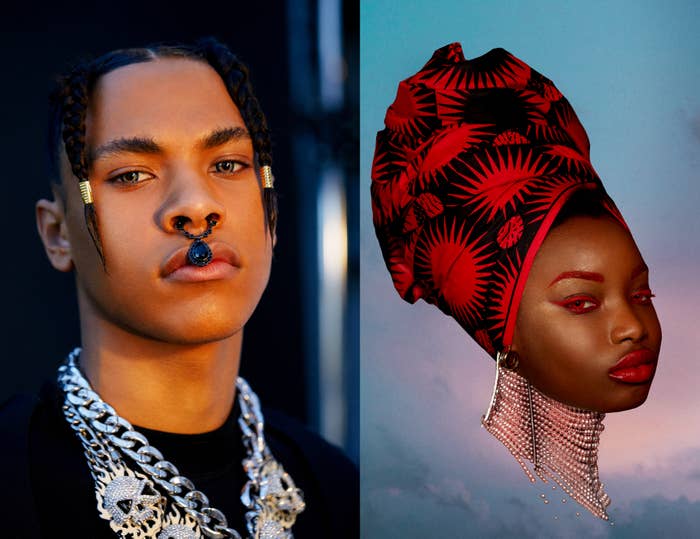 Stylist Matthew Josephs and photographer David Uzochukwu have collaborated to create the 'Wakanda Zine', inspired by Marvel Studios' 'Black Panther'. 
The zine pays tribute to the people of Wakanda, imagining what a streetstyle magazine shot within the fictional African nature would reveal.  Influences for the images and stylistic choices within the zine run parallel to the Black Panther movie, showcasing Afro-Futurism from a London perspective. 
 Speaking on the zine's creation, Matthew Josephs says: "I'm a classic geek, growing up on videogames and comics. I've read the Black Panther comics so it was a dream to imagine the world of Wakanda as it might look on the pages of a Wakandan street style magazine. Seeing black people on the pages of a Marvel comic left a lasting impression on me and the Dora Milaje!  A whole other level of female representation.  That's very punk and is something we wanted to bring out on each page."
Uzochukwu continues, "I've worked with Matthew before so I was excited to get the call about the shoot, I've been introduced to Wakanda and Black Panther through Matthew's eyes.  For me, to be able to work with people of colour and capture the strength from each is really mesmerising."
Accompanying the strong visuals within the zine is a personal essay about the impact of representation, written by Gal-Dem Editor Charlie Brinkhurst-Cuff. 
Take a look at some key images from the zine below.