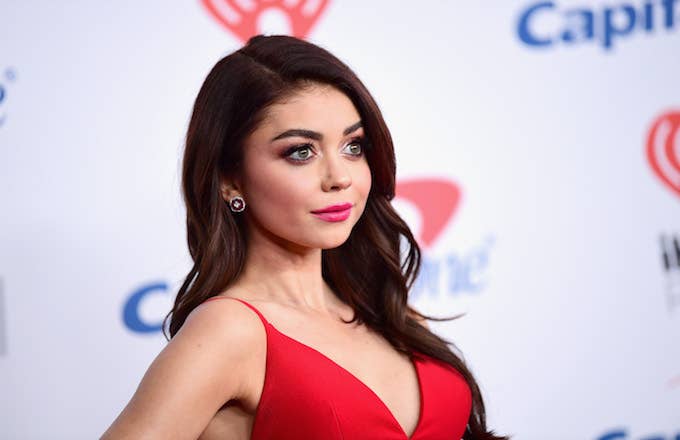 Modern Family star Sarah Hyland is receiving backlash over a recent Instagram video she posted in promotion for InStyle magazine's Golden Globes party.
The video, which is a staged production to promote InStyle Magazine, shows Hyland dressed to the nines in her black gown, stumbling a little as the elevator doors open up and reveal her and "John the Bellhop." Hyland goes to exit the elevator, but looks a little too tipsy as she falls back into the arms of the bellhop, smiling and laughing the whole time. 
The 27-year-old actress kept things curt in defending the video on Twitter.
Others, still, say that the video was in poor taste, given the current climate regarding sexual assault added onto the fact that the awards ceremony had taken on a larger meaning with the #MeToo and #TimesUp movements. 
Douglas Friedman, who directed the video, added insult to injury when he captioned it with "@sarahhyland getting smashed at the @goldenglobes at the @instylemagazine elevator." Hyland's video was one of a few that Friedman directed for social media that night, Insider reports. Actresses like Elisabeth Moss, Constance Wu and Natalie Portman all appeared in the elevator, but it seems Hyland was the one unfortunate participant whose video concept was a little too socially insensitive for the masses.