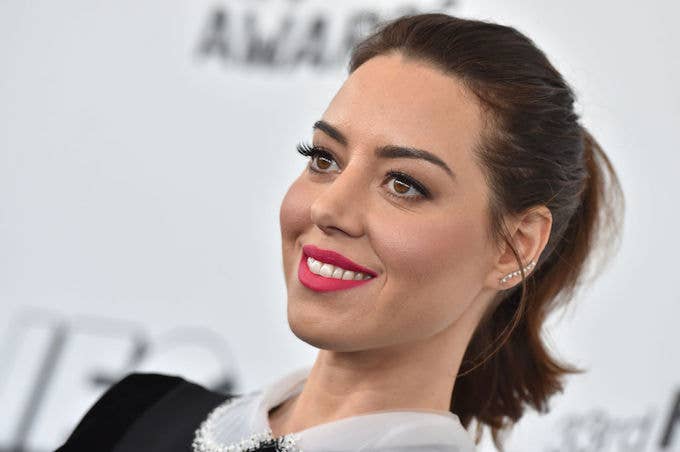 Aubrey Plaza has come a long way since her role as the petulant, uncaring April Ludgate on NBC's Parks and Recreation. She's tackled impressive indie flicks, starred in major blockbusters, and most recently, taken on the mesmerizing, mind-warping role of Lenny on FX's trippy X-men-inspired Legion. 
Plaza recently spoke with The Hollywood Reporter about the evolution of her character on Legion, but soon revealed that if the opportunity presented itself, she'd be all about a Parks & Rec reboot.
"It feels too soon for that but I mean, yeah I'll do anything with those people," she told THR. 
For Plaza, the love is clearly still strong for her fellow cast mates. Much like its quirky predecessor, The Office, Parks & Rec's cult following is still strong today, and fans are already clamoring for a revival of the hit comedy series.
Rumors of an Office reboot have been bubbling under the surface for months now, with actors like John Krasinski expressing their own interest in reuniting with the gang, so it's looking hopeful that its NBC sister-series could make a comeback too.
For now, Plaza is content with exploring the new opportunities that her character Lenny has presented. "[Lenny is] an amazing character because I kind of get to play multiple characters in one, which is really rare," she explains. But when it comes to her Parks & Rec cast, she's totally on board.
"They're the best people ever. I'd rather do a movie."