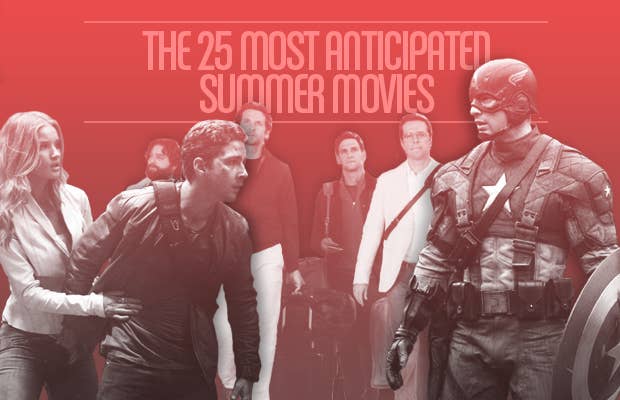 Sad truth: So far, 2011 has been a pretty underwhelming year for movies. For those who dig beneath the surface, there have been plenty of interesting options, from the South Korean serial killer knockout I Saw The Devil to the dark and savage Black Death. In the mainstream, the amount of recommendable options hasn't been as plentiful, with Insidious and Hanna sticking out in our minds as flicks we'll gladly drop coin on in DVD shops by year's end.

So will this go down as one of the most mediocre years of our movie-watching careers? Definitely not. Just take a look at what awaits us in the impending summer months. Hollywood always saves its biggest, loudest, and most expensive productions for the time frame ranging from May through August, and 2011 is no different.

Comic book lovers are about to flip their lids over the long-awaited movie incarnations of Thor, Captain America, and Green Lantern. People who love too much of a good thing will have a bunch of cash-in sequels to choose from, and sickos who gravitate toward sadistic foreign genre pics are in for some particularly brutal imports.

In all, the summer of 2011 has the potential to be one of the best in years. Hell, it'll certainly be better than last summer, which brought us such gems as The Prince Of Persia: The Sands Of Time, The A-Team, and Jonah Hex. Grab your calendars as we present Complex's 25 Most Anticipated Movies Of Summer 2011.
25. PIRATES OF THE CARIBBEAN: ON STRANGER TIDES
Director: Rob Marshall

Stars: Johnny Depp, Penelope Cruz, Geoffrey Rush, Ian McShane, Richard Griffiths, Gemma Ward

Release Date: May 20

Why we're excited: The good news: Johnny Depp's fourth turn as drunken pirate Captain Jack Sparrow comes minus Orlando Bloom and his romantic subplot with Keira Knightley. So that's a plus, no? Well, here's the bad news: Pirates Of The Caribbean: On Stranger Tides is directed by Rob Marshall, he of Chicago and Nine fame.

Should we expect musical numbers interspersed with slapstick sword fights? Thankfully, no, because On Stranger Tides isn't a musical; it's the first of potentially many Jack Sparrow-specific sequels. Here, Depp is joined by hottie Penelope Cruz as his new sidekick, Deadwood's badass Ian McShane as the villainous Blackbeard, Australian model Gemma Ward as a sexy mermaid, and, reportedly, zombies.

Pirates Of The Caribbean: On Stranger Tides has gone from the sequel we didn't want to one we're cautiously optimistic about. At the least, Depp should regain some mojo after last year's one-two combo of incredible lameness, Alice In Wonderland and The Tourist.
24. DON'T BE AFRAID OF THE DARK
Director: Troy Nixey

Stars: Katie Holmes, Guy Pearce, Bailee Madison

Release Date: August 13

Why we're excited: Here's one horror remake that we're totally behind for a couple of reasons. One, the source material is an obscure 1973 made-for-TV movie, so there's little attachment involved. And anyone who's seen the original Don't Be Afraid Of The Dark knows that it's a genuinely creepy little subversion of the old haunted house motif. The '73 movie's creature effects, however, don't exactly convince today, so there's ample room for improvement.

The second, and more important, exciting thing about Don't Be Afraid Of The Dark 2011 is that genre kingpin Guillermo del Toro co-wrote the script, which, in true Del Toro form, changes the spooked protagonist from middle-aged housewife to a little girl. Considering that both of the Mexican monster lover's previous works of adolescent horror/fantasy, The Devil's Backbone and Pan's Labyrinth, were amazing, we're hoping that Don't Be Afraid Of The Dark follows suit.

And tell us that the above trailer's final shot didn't make you jump higher than Derrick Rose. Our heads still hurt from hitting the ceiling.
23. HOBO WITH A SHOTGUN
Director: Jason Eisener

Stars: Rutger Hauer, Molly Dunsworth, Robb Wells

Release Date: May 6

Why we're excited: Having seen Hobo With A Shotgun, we can confidently say this: It's this summer's goriest and most batshit insane movie. Meaning, we loved it.

Filmmakers aiming to recapture the retro feel of old exploitation films has become old hat at this point, though not many—save for T.I. West's The House Of The Devil—have genuinely nailed the time-capsule aesthetic. That's what's so good about Hobo With A Shotgun; first-time director Jason Eisener's wild flick manages to nod at trashy grindhouse cinema without forcing the issue. It doesn't hurt that Rutger Hauer owns the titular role, keeping a straight face while totally selling intentionally hokey dialogue and getting drenched with buckets of blood.

Hobo With A Shotgun is also funny as hell. This summer's biggest comedies have their work cut out for them: Hauer's monologues about bears (told to a prostitute) and life (said in front of a hospital room full of newborn babies) set the bar for absurdist laughs quite high.
22. KUNG FU PANDA 2
Director: Jennifer Yuh

Stars: Jack Black, Angelina Jolie, Gary Oldman, Michelle Yeoh, Jackie Chan, Jean-Claude Van Damme, Dustin Hoffman, Seth Rogen, Lucy Liu, David Cross

Release Date: May 26

Why we're excited: Kung Fu Panda, released in 2008, was the coolest kind of kid's movie, one that allows us to laugh along with rugrats while acknowledging something a bit more grown-up. In the case of Jack Black's best movie since lord-knows-when, that connection came through its clever salutes to old-school martial arts flicks—you know, the ones RZA used to sample the hell out of back in Wu-Tang's heyday.

This summer's sequel manages to up the nostalgic ante with the casting of Jean-Claude Van Damme as the voice of a crocodile master; sure, Kung Fu Panda 2 won't kick as much ass as Bloodsport, but we're just happy to see the "Muscles from Brussels" get some action movie work once again, even if it's for the kiddies.

As for the rest of the cast, all of the key voices have returned, including Angelina Jolie as the sultry tiger and Seth Rogen as the wisecracking mantis. Sequels to children's movies tend to succeed both creatively and monetarily (think both Toy Story follow-ups), so Kung Fu Panda 2 is pretty much guaranteed to please.
21. HARRY POTTER AND THE DEATHLY HALLOWS: PART 2
Director: David Yates

Stars: Daniel Radcliffe, Emma Watson, Rupert Grint, Ralph Fiennes, Gary Oldman, Helena Bonham Carter, Emma Thompson, Alan Rickman, Tom Felton

Release Date: July 15

Why we're excited: It's not always so hard to say goodbye. After a decade's worth of almost yearly anticipation for the next installments, we're actually relieved that Daniel Radcliffe's Harry Potter run is drawing to a close. Not that we're tired of the movies themselves; as Radcliffe and his young co-stars have aged, the Potter films have become progressively darker, more ambitious, and, in turn, grander in scale.

The first half of the franchise's two-part conclusion, Harry Potter And The Deathly Hallows: Part 1, released last November, was the rawest yet, full of life-threatening fights and monstrous CGI creations. Radcliffe has stated in interviews that Part 2 is wall-to-wall action, so expect your little dude Harry's final adventure to be his least kiddie one to date.
20. BAD TEACHER
Director: Jake Kasdan

Stars: Cameron Diaz, Justin Timberlake, Jason Segel, Lucy Punch, John Michael Higgins

Release Date: June 24

Why we're excited: Just when we were about to give up on the recently dormant Cameron Diaz, she comes roaring back with what could be her funniest, not to mention sexiest, role to date. Take a moment to welcome one of last decade's hottest ladies back.

In the raunchy comedy Bad Teacher, Diaz plays a greedy and potty-mouthed school employee who vows to seduce the pants off a new sub (Justin Timberlake) before her archrival (Lucy Punch) claims him first. This summer seems to be a good one for females and comedy, between this promising, R-rated flick and Bridesmaids. Since there's nothing sexier than a girl who use laughter as foreplay, we're all for that.

The one red flag hovering above Bad Teacher is that its screenwriters, Lee Eisenberg and Gene Stupnitsky, are coming off of the jokeless 2009 comedy Year One. But they've each written a gang of The Office episodes, too. Let's just hope that Diaz is more Steve Carell than Jack Black.
19. COLD FISH
Director: Sion Sono

Stars: Maketo Ashikawa, Mitsuru Fukikoshia, Megumi Kagurazaka, Hikari Kajiwara

Release Date: July 6

Why we're excited: Though they'll be harder to locate than major studio efforts, this summer's independent flicks show a ton of promise. One of the most intriguing of the lot is the Japanese serial killer gross-out Cold Fish, directed and co-written by the controversial Sion Sono (Suicide Club).

Cold Fish seems to be a unique spin on the age-old habitual murderer tale: A father becomes an unwitting accomplice to homicide after his troubled daughter begins to work for a fish store owner/serial killer, leading to more assisted slaughter. The word out of last year's Venice Film Festival was predominantly positive, with critics singling out the film's gallows humor and eye-scarring violence.

We're always up for a well-made serial killer show, and Cold Fish shows all signs of being just that.
18. OUR IDIOT BROTHER
Director: Jesse Peretz

Stars: Paul Rudd, Elizabeth Banks, Emily Mortimer, Zooey Deschanel, Adam Scott, Steve Coogan, Hugh Dancy, Rashida Jones

Release Date: August 26

Why we're excited: In damn near every one of his post Anchorman projects, Paul Rudd has played the same kind of role: the friendly and well-meaning average Joe. We're not complaining, per se; we gladly re-watch Role Models every time it plays on cable. Yet one can't help but think that, much like Michael Cera, the guy's shtick is starting to wear a little thin.

Which is why Our Idiot Brother is so appealing. Granted, Rudd is once again playing a good dude, but this time he's also a hippie stoner right out of Dazed & Confused. After getting arrested for giving a cop some weed, Rudd's character turns to his much more successful sisters (the cute trifecta of Elizabeth Banks, Emily Mortimer, and Zooey Deschanel) for help staying afloat.

Our Idiot Brother's premiere at the Sundance Film Festival this past January led to a studio bidding war, with the Weinstein Company ultimately winning with a bid of nearly $7 million. Apparently a half-baked Rudd is worth a full bank account's worth of gwap; we can't wait to see for ourselves.
17. THE TROLL HUNTER
Director: André Øvredal

Stars: Otto Jespersen, Hans Morten Hansen, Tomas Alf Larsen, Johanna Morck

Release Date: June 10

Why we're excited: With all of the CGI trickery and extravagant explosions that'll dominate multiplexes this summer, it's crazy to think that some of the most remarkable special effects will be seen in a little genre pic made in Norway. But that's exactly what The Troll Hunter is all about. More than just cool-looking visuals, though, this found-footage creature feature also happens to be a whole lot of fun.

Commercial director André Øvredal's dark comedy follows a ragtag documentary filmmaking crew as they tag along with a grizzly man who specializes in hunting and destroying skyscraper-sized trolls. Dwelling in the forest, these fugly beasts are kept hidden from the public eye, which gives the director and his team even more reason to capture the various types of trolls on camera.

Of course, things go haywire, and Øvredal wastes little time showing off his effects department's badass creature designs and seamless computer graphics. Even if subtitles and giant trolls aren't your thing, you have to admit: The Troll Hunter wins points for originality.
Horrible Bosses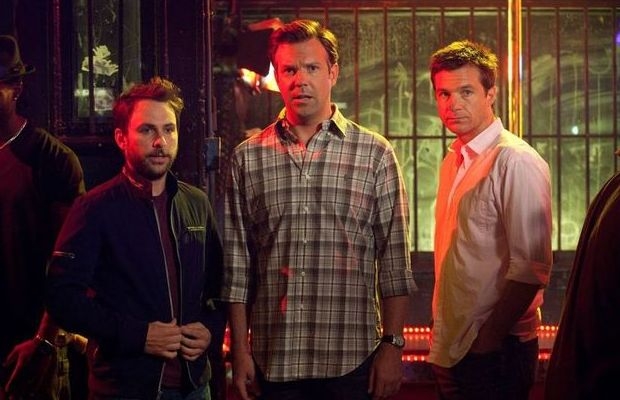 15. RISE OF THE PLANET OF THE APES
Director: Rupert Wyatt

Stars: James Franco, Freida Pinto, Andy Serkis, Tom Felton, Brain Cox, John Lithgow

Release Date: August 5

Why we're excited: Let's be honest here: Was anyone actually waiting on a new Planet Of The Apes movie? Especially after Tim Burton's all-around wack 2001 remake? We're pretty sure the answer is "No," yet we can't help but feel a wee bit excited about the unnecessary but pretty neat-looking Rise Of The Planet Of The Apes.

To continue the honesty, James Franco looks about as much like a scientist as Channing Tatum looked like a Roman warrior in The Eagle, but we like Sir Franco enough to bypass such a qualm. Besides, he's obviously not the most appealing thing about this franchise reboot; that honor belongs to the WETA-created apes themselves, simians with human characteristics brought about by scientific mutations.

Fortunately, director Rupert Wyatt and company avoided the silly human-in-furry-makeup exterior that all of the previous Apes entries have featured; instead, the beasts in Rise Of The Planet Of The Apes actually resemble, you know, apes. And, by the looks of the trailer, they're about to tear shit up. Now, we're very intrigued.
14. BRIDESMAIDS
Director: Paul Feig

Stars: Kristen Wiig, Maya Rudolph, Rose Byrne, Ellie Kemper, Melissa McCarthy, Jon Hamm, Wendi McLendon-Covey

Release Date: May 13

Why we're excited: Bridesmaids is a cinematic rarity: It's a full-blown chick flick that's also foolproof for the fellas.

So what does this Judd Apatow-produced comedy have that Sex And The City movies didn't? For starters, how about Kristen Wiig, the Saturday Night Live standout who holds it down in her first leading role. She's surrounded by an equally game supporting cast, namely a wonderfully cheeky Rose Byrne (Get Him To The Greek) and a Zach Galifianakis-like turn from heavyweight scene-stealer Melissa McCarthy.

Bridesmaids is being sold as a female version of The Hangover, which is nothing more than marketing laziness; it's really Wiig's moment under the sun, and she's consistently funny. Expect Bridesmaids to cause more dates than Internet dating sites this May; if they know what's good for them, women should flock to this one in droves. As a result, theaters should be crawling with singles in high spirits. Buy a ticket and hang around once the credits roll, guys; worst case scenario, you'll catch one of the summer's funniest movies.
13. THE HANGOVER PART II
Director: Todd Phillips

Stars: Bradley Cooper, Ed Helms, Zach Galifianakis, Justin Bartha, Ken Jeong, Jamie Chung

Release Date: May 26

Why we're excited: Let's just say that we're more curious than excited in this case.

With so much riding on The Hangover Part II, director Todd Phillips and the returning Wolfpack better have knocked this highly anticipated follow-up out of the proverbial park. As a rule, comedy sequels are lousy, but we're willing to give Phil (Bradley Cooper), Stu (Ed Helms), and Alan (Zach Galifianakis) another shot. We're proceeding with caution, though.

No longer partying too hard in Las Vegas, the guys are in Thailand for Stu's wedding to a hottie played by Jamie Chung; in a fit of déjà vu, they lose her brother after another night of hardcore indulgence. The trailer seems to follow the exact same beats as the first movie, which, while admittedly still pretty humorous, hints at a lack of creativity. But it's just a trailer; we're hoping that Phillips has more up his sleeve than just regurgitated gags.

Are we being too cynical towards The Hangover Part II? Perhaps. But answer this question: When was comedy's last answer to The Godfather Part 2?
12. FRIENDS WITH BENEFITS
Director: Will Gluck

Stars: Mila Kunis, Justin Timberlake, Rashida Jones, Woody Harrelson, Patricia Clarkson, Richard Jenkins, Jenna Elfman, Andy Samberg, Bryan Greenberg

Release Date: July 22

Why we're excited: As 2011 began, industry insiders questioned whether Friends With Benefits would suffer from conceptual fatigue after the similarly plotted Ashton Kutcher/Natalie Portman rom-com No Strings Attached made its debut six months beforehand. Well, director Will Gluck is in luck, because, while No Strings Attached performed respectably at the box office, the Ivan Reitman-directed flick kind of sucked.

The first trailer for Friends With Benefits alone is funnier, so this story of fuck buddies who eventually fall in love with one another seems to be in its own league. Gluck's 2010 hit Easy A showed him to be deft with gender-neutral comedy, and the pairing of Justin Timberlake and Mila Kunis is just as his-and-her's appealing. Dudes rarely clam up when it comes to divulging their Timberlake fandom; his music was great and he's a solid actor (as seen in The Social Network). As for Kunis, we couldn't think of a better choice to play the ultimate attachment-free sex partner.

Since we'll be dragging our girls to see every Marvel-backed film this summer, it's only right that we throw our significant others a bone. And we'll also take them to see this seemingly foolproof date movie. Zing!
11. GREEN LANTERN
Director: Martin Campbell

Stars: Ryan Reynolds, Blake Lively, Peter Sarsgaard, Mark Strong, Geoffrey Rush, Michael Clarke Duncan, Tim Robbins, Angela Bassett

Release Date: June 17

Why we're excited: Back when Green Lantern's first trailer hit, comic books fans were ready to hit the panic button. Playing up the movie's laughs way too much, it posited the long-awaited DC adaptation as simply another Ryan Reynolds smart-ass comedy but with a green CGI-suit and bugged-out aliens. Bad memories of Daredevil replayed in fanboys' minds like looped songs on a broken record player.

Over the last month or so, however, Green Lantern has started to show some promise. Releasing more footage of Reynolds trying to fit in with his fellow Green Lanterns and less shots of the hunky actor flexing his skirt-moistening charms has proven to be an effective marketing tool. At best, Green Lantern could work on the same entertaining-origin-story level as Iron Man; if it fails, we're looking at another The Phantom.
10. TRANSFORMERS: DARK OF THE MOON
Director: Michael Bay

Stars: Shia LaBeouf, Rosie Huntington-Whiteley, Josh Duhamel, Tyrese Gibson, Patrick Dempsey, John Malkovich, Frances McDormand, John Turturro

Release Date: July 1

Why we're excited: Theoretically, we should protest a third Michael Bay-directed Transformers movie after 2009's lazily plotted and overwrought Transformers: Revenge Of The Fallen. You know a flick sucks when gratuitous close-ups of Megan Fox's ass and cleavage can't even save face.

But, being such guilt-free admirers of the franchise's visually awe-inspiring 2007 first entry, we're falling for the hype surrounding Dark Of The Moon. Bay and star Shia LaBeouf have acknowledged Revenge Of The Fallen's problems and talked about how this new one recaptures the '07 flick's energy, and we want to believe they're not just feeding us bullshit. The impressive casting of series newcomers John Malkovich and fierce Victoria Secret model Rosie Huntington-Whiteley can't hurt. Neither can the presence of Autobot O.G. Sentinel Prime, voiced by Leonard Nimoy.

Bay isn't the most reliable filmmaker, of course, but something tells us that Transformers: Dark Of The Moon could restore our faith in an old childhood favorite. It's not like we're going to see a Voltron movie any time soon.
9. THE TREE OF LIFE
Director: Terrence Malick

Stars: Brad Pitt, Sean Penn, Jessica Chastain

Release Date: May 27

Why we're excited: Comic book heads have Thor and Captain America: The First Avenger, and arthouse types and film purists have The Tree Of Life.

Within the Turner Classic Movies sect, acclaimed director Terrence Malick's (Days Of Heaven, The Thin Red Line) grandiose drama has been the subject of immense anticipation and enigmatic appeal for over a year now. Not a great deal is known about the plot, other than its examination of how a grown man's (Sean Penn) childhood experiences (growing up under a father played by Brad Pitt) shaped his adult self. Oh, and there are dinosaurs. And 2001: A Space Odyssey-esque light-shows.

As a weighty option outside of this summer's blockbusters, The Tree Of Life is unrivaled amongst the movies on this list. It's perhaps the only one with serious Oscar potential, in addition to dinosaurs. Don't sleep on the dinosaurs.
8. 30 MINUTES OR LESS
Director: Ruben Fleischer

Stars: Jesse Eisenberg, Aziz Ansari, Danny McBride, Nick Swardson, Michael Peña

Release Date: August 12

Why we're excited: When a filmmaker's first movie is as enjoyably creative as 2009's horror-comedy Zombieland, it's easy to award he or she carte blanche with their second project. This is the case with Ruben Fleischer's 30 Minutes Or Less, an action-comedy about a pizza delivery guy (Jesse Eisenberg) who must rob a bank within nine hours after two deadbeat criminals (Danny McBride and Nick Swardson) strap a bomb to his chest.

Plot wise, 30 Minutes Or Less certainly has originality on its side. And once you take the movie's Complex-approved cast (which also includes Parks And Recreation funnyman Aziz Ansari as Eisenberg's friend/accomplice) into consideration, Fleischer's Zombieland follow-up has our undivided attention. OK, so our attention is technically portioned in 24 other ways, but you get the point.
7. KIDNAPPED
Director: Miguel Angel Vivas

Stars: Manuella Velles, Fernando Cayo, Ana Wagener, Xoel Yanez

Release Date: June 15

Why we're excited: Every now and then, a foreign horror movie sneaks up on unsuspecting stateside genre heads, knocks audiences on their asses, and gives them yet another reason to decry Hollywood's inability to really disturb the masses. In the same vein as 2007's Inside and 2008's Martyrs (both from France) comes the new Spanish white-knuckler Kidnapped, a home invasion pic we've had the pleasure of seeing. The verdict: It's a cinematic death blow.

The set-up isn't dissimilar from The Strangers and Funny Games: A crew of masked sociopaths breaks into a home, draws tons of blood, and generally ruins the family's evening. In the hands of writer-director Miguel Angel Vivas, though, the plot's "been there, seen that" quality is a non-factor. Kidnapped is comprised of only 12 shots, giving the movie a palpable sense of real-time action. Two split-screen sequences, with both sides of the screen showing edit-free tracking shots, are some of the best uses of the technique we've seen in years.

And then there's that ending. Trust us, you're going to need a Disney break once Kidnapped's end credits roll. In a summer full of lighthearted comedies and glossy superhero flicks, Kidnapped is the utterly bleak alternative.
6. COWBOYS & ALIENS
Director: Jon Favreau

Stars: Daniel Craig, Harrison Ford, Olivia Wilde, Sam Rockwell, Paul Dano, Walton Goggins, Clancy Brown, Ana de la Reguera, Noah Ringer

Release Date: July 29

Why we're excited: Not since Snakes On A Plane—or Hobo With A Shotgun, for that matter—has there been a movie with as to-the-point of a title as Cowboys & Aliens. Unlike Sam Jackson's overhyped and overly shitty reptile romp, though, this pricey adaptation of Scott Michael Rosenberg's 2008 graphic novel doesn't mirror the indolence of its title.

For his first post-Iron Man flick, director Jon Favreau seems to have taken a big risk in Cowboys & Aliens. Sure, Daniel Craig has his Bond fans, Harrison Ford in Indiana Jones mode should bring in the '80's babies, and a naked Olivia Wilde will always bring in the hetero dudes. But there's no guarantee that audiences will get this seemingly dark hybrid of westerns and science fiction, two rather secular genres.

All of the footage released so far has impressed, however, and it'll be refreshing to see a blockbuster derived from something other than a big-name comic book franchise or toy line. Cowboys & Aliens might be the summer's biggest question mark, but it's definitely one worth answering for ourselves.
5. THOR
Director: Kenneth Branagh

Stars: Chris Hemsworth, Natalie Portman, Tom Hiddleston, Anthony Hopkins, Kat Dennings, Idris Elba, Ray Stevenson, Rene Russo

Release Date: May 6

Why we're excited: Similar to the early press surrounding Green Lantern, everything about Thor seemed worrisome at first. In the director's chair, you have Kenneth Branagh, a Shakespeare-minded filmmaker whose closest thing to special effects wizardry was a Frankenstein adaptation starring Robert De Niro. Even more troublesome were the first production stills of Thor's Asgard set, which looked like shiny variations on The Chronicles Of Riddick's scenery.

Now that overwhelmingly positive word is popping up online from critics, we're feeling like the first three letters of assumption. Most surprising is the thumbs-up buzz around star Chris Hemsworth, an unproven Australian heartthrob who's been treated like a red-headed stepchild by Marvel Comics fans since the announcement of his casting. Apparently, the guy's a breakout, as is Branagh's ability to maneuver around lavish 3D sequences and the more personal character drama between Thor, his brother Loki (Tom Hiddleston), and poppa Odin (Anthony Hopkins).

Hitting theaters next Friday, Thor is this summer's first blockbuster; by the looks of things, we couldn't have asked for a better floodgate-opener.
4. CRAZY, STUPID, LOVE
Director: Glenn Ficcara and John Requa

Stars: Steve Carell, Ryan Gosling, Emma Stone, Julianne Moore, Marisa Tomei, Kevin Bacon

Release Date: July 29

Why we're excited: Like every other fan of Michael Scott's dim-witted sweetness, we're not too happy about Steve Carell's impending exit away from NBC's The Office. His decision for leaving the hit sitcom revolved around his desire to focus on making movies. After watching the trailer for Crazy, Stupid, Love, Carell's risky career move seems off to a great start.

Directed by the guys behind Bad Santa, Crazy, Stupid, Love appears to be a less obnoxious version of Hitch. Carell plays a guy who seeks dating advice from a younger playboy (Ryan Gosling) after his wife (Julianne Moore) requests a divorce. As the preview shows, Carell and Gosling (a stellar dramatic actor taking to comedy rather nicely here) have great comedic chemistry, while the subplots involving Emma Stone and Marisa Tomei give us excuses to ogle two of our favorite actresses.

The end of Michael Scott's era does indeed sting, but Crazy, Stupid, Love could very well start to heal those wounds.
3. CAPTAIN AMERICA: THE FIRST AVENGER
Director: Joe Johnston

Stars: Chris Evans, Hugo Weaving, Tommy Lee Jones, Hayley Atwell, Stanley Tucci, Dominic Cooper, Toby Jones, Sebastian Stan, Richard Armitage

Release Date: July 22

Why we're excited: It's amazing what an effective trailer can do for a movie. For the past year or so, we honestly didn't know what the hell to think about Captain America: The First Avenger. The casting of Chris Evans as Steve Rogers/Cap? Cool, we guess. Hugo Weaving as Red Skull? Sure, why not. Joe Johnston calling the shots as director? Considering that his last film, 2010's messy The Wolfman, was plagued by widely reported production woes, its box office death wasn't really his fault, so who knows if he's capable of handling a property as massive as Captain America.

All of our unbecoming indifference quickly evaporated once Captain America: The First Avenger's trailer debuted a couple months back, though. With truly riveting action shots and believable acting, the first look at Johnston's World War II-set flick left us on an optimistic high.

And just like that, Captain America: The First Avenger became our most anticipated solo superhero movie. Why do we emphasize "solo," you might ask? Read on...
2. X-MEN: FIRST CLASS
Director: Matthew Vaughn

Stars: James McAvoy, Michael Fassbender, Rose Byrne, Jennifer Lawrence, January Jones, Kevin Bacon, Nicholas Hoult, Lucas Till, Zoe Kravitz, Oliver Platt

Release Date: June 3

Why we're excited: Because X-Men: First Class, our most anticipated superhero movie (solo or multiple heroes) of the summer, is promising on so many levels.

Let's start with the director, Matthew Vaughn, an inspired choice who's coming off of last year's anti-super superhero winner Kick-Ass. Next, just look at that cast; from established talents (James McAvoy, Kevin Bacon) to on-the-verge powerhouses (Michael Fassbender, Jennifer Lawrence), it's the murderer's row of comic book ensembles.

Thirdly, the origin story's historical bent, which finds young friends Charles "soon to be Professor X" Xavier (McAvoy) and Erik "soon to be Magneto" Lehnsherr (Fassbender) and their mutant protégés involved in the Cuban missile crisis, sets it's apart from other comic adaptations. Rather than fantastical good-versus-evil, X-Men: First Class has deeper political issues to tackle.

Even if the dozen or so trailers that have already surfaced were all crap, we'd still be amped; taking into account that all of the previews have hit the mark, our anticipation is boiling over.
1. SUPER 8
Director: J.J. Abrams

Stars: Elle Fanning, Joel Courtney, Kyle Chandler, Ron Eldard, Noah Emmerich, Amanda Michalka

Release Date: June 10

Why we're excited: Movies, at their core, can strongarm a viewer's imagination and play tug-of-war with it in the best ways imaginable. Back in the late 1970s and early '80s, Steven Spielberg understood that more than any other filmmaker, tapping into both kids' and free-thinking adults' minds with the sci-fi classics Close Encounters Of The Third Kind and E.T. The Extra-Terrestrial.

Now, J.J. Abrams is looking to recapture that old Spielbergian mix of coming-of-age drama and intense sci-fi with Super 8, fittingly produced by Spielberg himself. Like the pre-release descriptions of all of Abrams' secretive projects, little is known about Super 8's plot. All that we know for sure is that the story kicks off with a group of kids witnessing the beginnings of an epidemic (that's possibly alien-related) while shooting their own homemade zombie movie.

When the first-ever look at Super 8 premiered during this Super Bowl earlier this year, it stuck in our heads long after the Packers claimed their huge trophy. Three months later, Abrams has managed to conceal the movie's secrets with CIA-like precision, and we couldn't be happier. In an age of Internet spoilers and incessant on-set paparazzi shots, a movie that can remain mysterious up until release day is pretty magical. Just like those old Spielberg flicks...and hopefully Super 8, too.