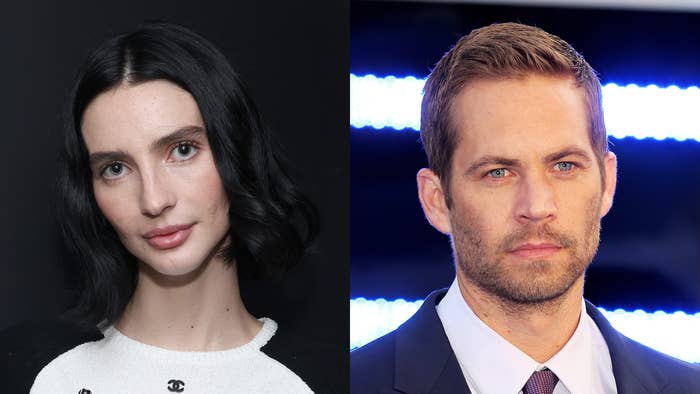 Paul Walker's daughter Meadow Walker has paid tribute to her late father with an Instagram for his 50th birthday.
The 24-year-old shared the touching message on Tuesday alongside a black-and-white photo of the two sharing a moment when Meadow was much younger.
"Happy birthday to my guardian angel 🤍. Thank you for your love, guidance, friendship, sunshine and for raising me to see all of the beauty in the world," the actress wrote. "You are the most kind, humble, generous and caring soul I know. You taught me at a young age to always treat everyone with respect, to do good and to take care of our planet. I love you and miss you every day."
Paul Walker passed away in November 2013 in a single-vehicle collision where he was the passenger. His friend and financial adviser Roger Rodas, who was the driver, also died. At the time of his death, Walker was still shooting Furious 7 and the film crew rewrote and had his brothers, Cody and Caleb, film his unfinished scenes.
Meadow Walker starred in Fast X last year in honor of her father. In an Instagram post, the model shared an on-set photo while reflecting on her appearance in the film.
"A preview of my cameo in Fast X. The first fast was released when I was one year old! I grew up on set watching my father, Vin, Jordana, Michelle, Chris and more on the monitors."
"Thanks to my dad, I was born into the fast family. I can't believe now I get to be up there too. With those who have been around to see me grow up," she wrote. "I am so blessed to be able to honor my father's legacy and share this with him forever x I love you all so much."