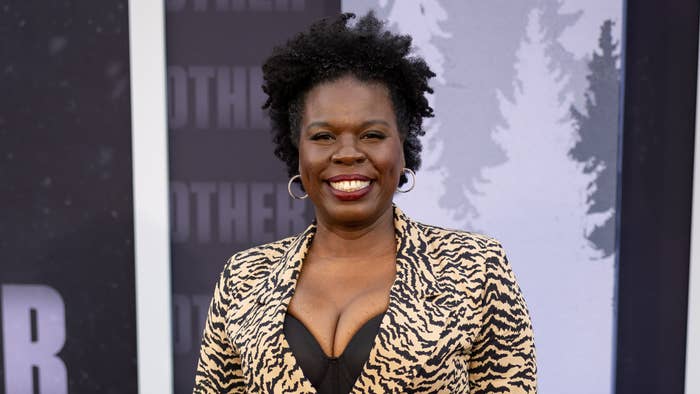 Leslie Jones has revealed working as a cast member on Saturday Night Live created and highlighted a version of herself that was far from who she really is.
In a recent interview with NPR, the 56-year-old explained the system in place for the long-running TV show wasn't always the best. According to Jones, the focus of the "machine" was to highlight specific things about a cast member and drag it out. Lesile Jones worked at SNL from 2014 to 2019.
"They take that one thing [about you] and they wring it," she said. "They wring it because that's the machine. So whatever it is that I'm giving that they're so happy about, they feel like it's got to be that all the time or something like that. So it was like a caricature of myself. … Either I'm trying to love on the white boys or beat up on the white boys, or I'm doing something loud."
Jones explained that a cast member tried to defend that machine saying, "'But in fairness, that's how they do all of them. Not just the Black ones.' I look back and I was like, 'Oh, that's right, Taran Killam!' Taran wanted to do so much other stuff, but they would only have Taran in those very masculine [roles] and singing and stuff and I said, 'Oh! This is a machine.'"
Leslie Jones recently revealed that Chris Rock needed to go to counseling with his family after the infamous Oscars slap in 2022. Jones claimed the slap made her "so fucking mad on so many levels."
"That shit was humiliating. It really affected him," Jones said. "People need to understand his daughters, his parents, saw that. He had to go to counseling with his daughters."
Jones' memoir is out now. In it, she reveals some big relevations that you can read here.