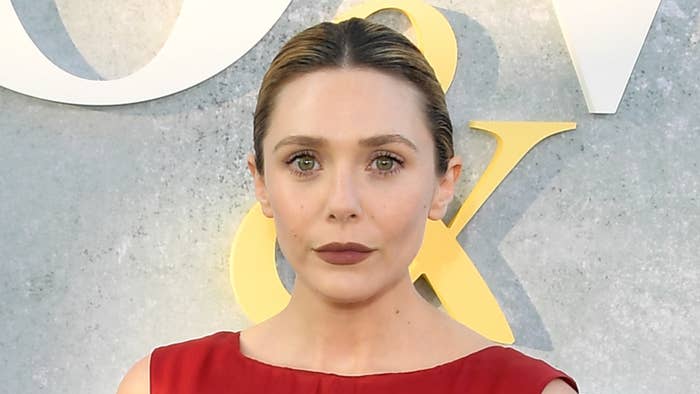 Elizabeth Olsen has revealed she's in no rush to play Scarlet Witch anytime soon.
During a conversation with "The White Lotus" star Meghann Fahy as part of Variety's "Actors on Actors" series, Olsen opened up about her time playing the iconic MCU character, and what the future might entail.
"No, I don't," Olsen told Fahy when she asked if she missed playing Scarlet Witch. "I think it's been almost 10 years of playing her. And I've loved it. And I think the reason why I am not calling Kevin Feige every day with ideas is because I'm really proud of what we were able to do. I think WandaVision was a really surprising opportunity."
Olsen added, "If someone were to tell me that I'm fired from Marvel movies, I will feel proud of what we made. And I really am just trying to figure out how to load up other films and characters so it becomes less about the Marvel of it all."
The 34-year-old doesn't know if she'll be returning to the MCU as Scarlet Witch, who she's played since 2015's Avengers: Age of Ultron. The last time fans saw the character was in 2022's Doctor Strange in the Multiverse of Madness, where she ended up at the bottom of a collapsing building after sacrificing herself to destroy the Darkhold, an evil book of sorcery that took over her mind and turned her evil.
"There really is so much more to explore," Marvel Studios president Kevin Feige told Variety in 2022. "We still haven't touched on many of her core storylines from the comics. I'd work with Lizzie for another 100 years if we could. Anything's possible in the multiverse! We'll have to see."
In May, Olsen had some advice to give any actors looking to join the MCU during an appearance on the Happy Sad Confused podcast. According to Olsen, people should only sign up for one movie.
I've had some people ask me about it," she told the podcast's host Josh Horowitz. "I say, 'Just give them one.' ... Just give them one [project], that's what I say.
"I think that way you have more control over… If you, let's say, 'Oh my God, this is the most fun I've ever had and I love this character so much, I want to do it again,' you now have more creative control for the next one. Don't tell [David] Galluzzi that. [He's] business affairs at Marvel."