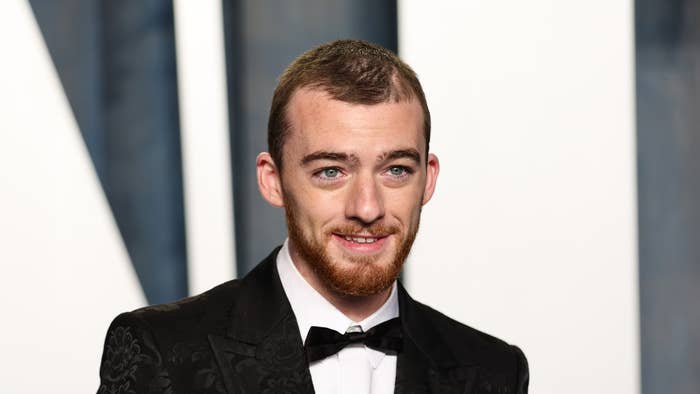 Angus Cloud's death shocked the world earlier this week, with many believing he took his own life, but his mother has just clarified that wasn't the case.
The late actor's mother, Lisa Cloud, took to her Facebook with a post that contained an emotional message about her son and thanked those who reached out and sent their best wishes during this difficult time. According to Cloud, her son was deeply grieving the loss of his father who died from mesothelioma.
"Friends, I want you all to know I appreciate your love for my family at this shattered time. I also want you to know that although my son was in deep grief about his father's untimely death from mesothelioma, his last day was a joyful one."
She explained that her son was moving stuff around his room and tidying up the family home on the day of his death. Angus also vowed to help several family members with college funds, a sign his mother said he wasn't suicidal.
"I don't know if or what he may have put in his body after that," she wrote. "I only know that he put his head on the desk where he was working on art project's, fell asleep and didn't wake up. We may find out that he overdosed accidentally and tragically, but it's abundantly clear that he did not intend to check out of this world."
She continued, "Social media posts have suggested his death was intentional. I want you to know that is not the case. To honor his memory, please make random acts of kindness part of your daily life."
Lisa Cloud's message came after her family released a statement regarding Angus's death and suggested it resulted from suicide. A source closet to the situation also revealed that the Euphoria star was recently suffering from suicidal thoughts.
"Last week he buried his father and intensely struggled with this loss. The only comfort we have is knowing Angus is now reunited with his dad, who was his best friend," part of the statement read. "Angus was open about his battle with mental health and we hope that his passing can be a reminder to others that they are not alone and should not fight this on their own in silence."
Angus Cloud broke out as Fezco on HBO's Euphoria in 2019 and appeared in 17 episodes across two seasons. He starred alongside Zendaya, Maude Apatow, Storm Reid, Jacob Elordi, Sydney Sweeney, Hunter Schafer, and others. The Sam Levinson series has been recognized with nine Emmy wins and 25 nominations so far.