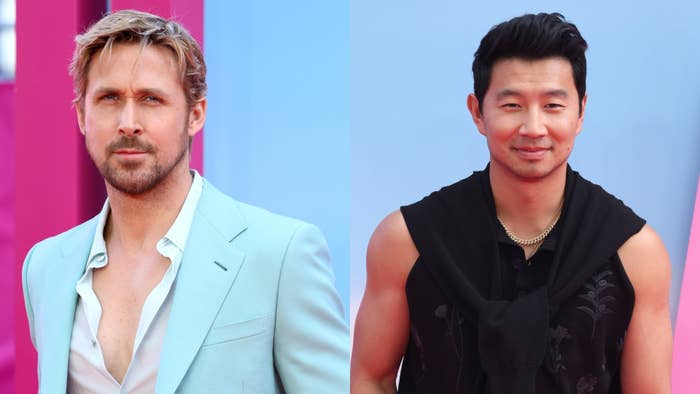 Ryan Gosling and Simu Liu shared a strange exchange on the Barbie red carpet in Toronto, and the internet isn't quite sure what to make of it, but Liu says we shouldn't worry about it.
The odd exchange, which resurfaced on the internet this week, went down on June 28 during the Toronto press day for Barbie. In the clip, Liu can be seen meandering up to Gosling before wrapping his arm around his waist. Gosling then looks down at Liu's hand and steps away from him before saying a few words. Liu can be heard replying, "It's too tender? Fair enough," before the two continue to pose for more photos.
The clip caused a debate to erupt on Twitter, with some fans in agreement that Liu's gesture was cringe, while some thought Gosling was being too salty about the ordeal.
"Oh I'd literally never show my face again," one fan wrote.
"He was so mad after like you can see it in his face," replied another.
"Ok is it me or has Ryan gosling come off very arrogant for this entire press tour???" Another questioned.
Some fans noted that maybe the pair were playing into it, since they play enemies in the film.
"I think it's their characters playing like they hate each other cause they are in competition with each other in the movie. It ain't that deep," wrote one supporter, while another wrote, "I feel like they are still playing their roles outside the movie. I didn't find it weird."
Limu ended up responding to the alleged slight on Thursday, writing on Twitter: "I'd beach off with this Kenadian again in a heartbeat. He is the best human in every way, especially when he jokes around with us on the carpet and on set, infecting all of us with his kenergy."
He added, "Now let's get back to the issues that matter, like supporting our striking actors and writers fighting for fair wages!"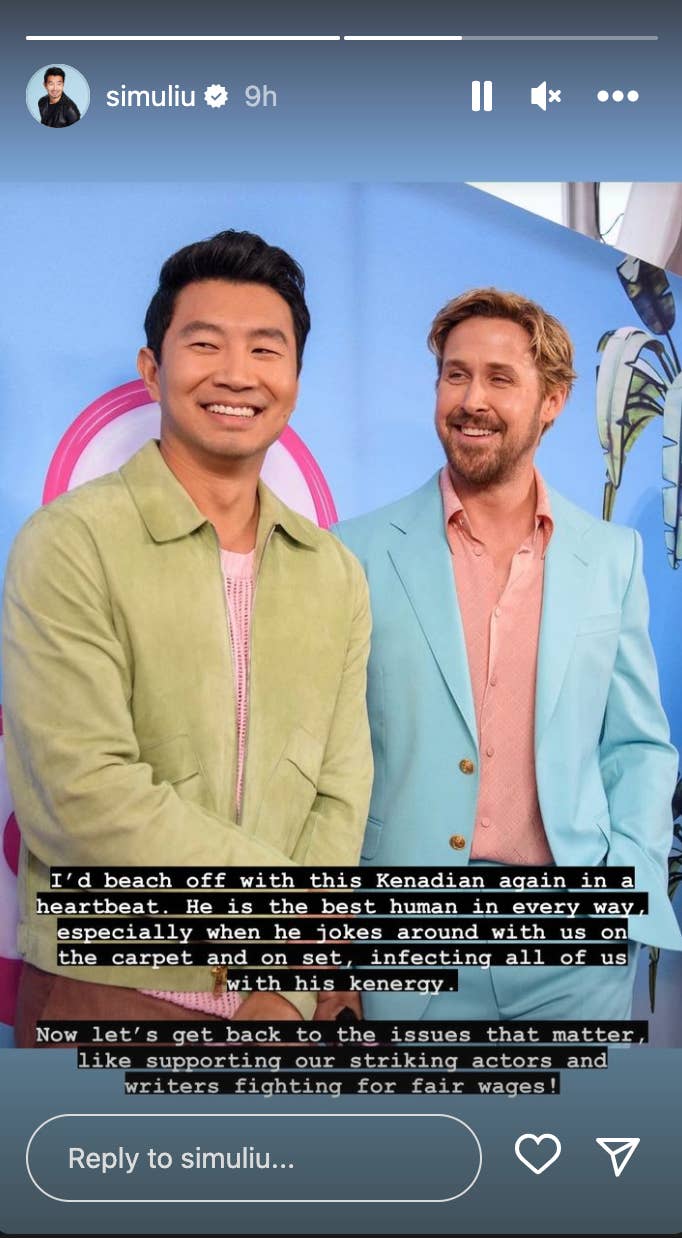 Moviegoers flocked to theaters across the country to enjoy "Barbenheimer" weekend last week, and in turn made it the fourth-biggest opening in domestic box office history.
The Greta Gerwig-directed film raked in $155 million at the US box office, which made it the biggest opening weekend ever for a movie directed by a woman. The current worldwide take for the Margot Robbie and Ryan Gosling-starring comedy sits at an astonishing $337 million.
Produced on a budget of $145 million, it's already the most successful Warner Bros. Pictures release of the year, beating out Creed III and the superhero flop The Flash.