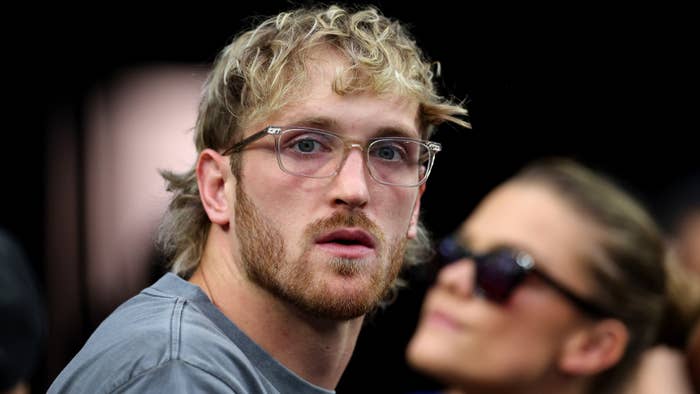 Logan Paul has given thanks to the animal rescue organization Gentle Barn, which he confirmed saved his pig "Pearl" after she was discovered in horrendous condition.
It all started when the esteemed animal sanctuary shared a TikTok on Monday detailing their rescuing of a pig who they said was "lucky to be alive" after it was discovered in a field next to another deceased pig. They brought in the pig, who had "mangled" ears and "a potentially life-threatening infection in her uterus." 
In the TikTok, the sanctuary notes the pig "belonged to a famous YouTuber," though didn't name Paul directly. However, TMZ was able to obtain an email sent by the internet personality, who detailed his experience with Pearl. 
"Dear Gentle Barn, it was brought to my attention that a pig I owned nearly two years ago, Pearl, was rescued and rehomed by your organization," the email began. "With every ounce of gratitude I have, thank you."
The email went on to say that Pearl was "treated like a princess" while the YouTuber resided in Encino, but that when he chose to move to Puerto Rico in April, 2020, he learned Pearl would be unable to join him. In turn, Paul claimed he sent Pearl to a ranch in Santa Clarita, where he believed she was being taken care of.
"It's shocking and heartbreaking to hear the state she was found," Paul wrote. "I wanted to reach out personally and thank you for taking her in."
Paul also tweeted about the situation, where he explained what happened to Pearl.
Paul called it an "incredibly heartbreaking situation."
Paul had previously posted about Pearl a few times while she was in his care. One post from 2020 reads: "i bought pearl over a year ago. i was told she was a mini pig...she's not."
Despite Paul's concern, the Gentle Barn had noted in their TikTok caption that Pearl had "clearly been through so much trauma," and noted that influencers have historically bought "mini pigs" or "teacup pigs" for "clout online, believing they'll stay small."
"When they inevitably grow very large and have many unexpected needs, they're sadly discarded," the Gentle Barn added.