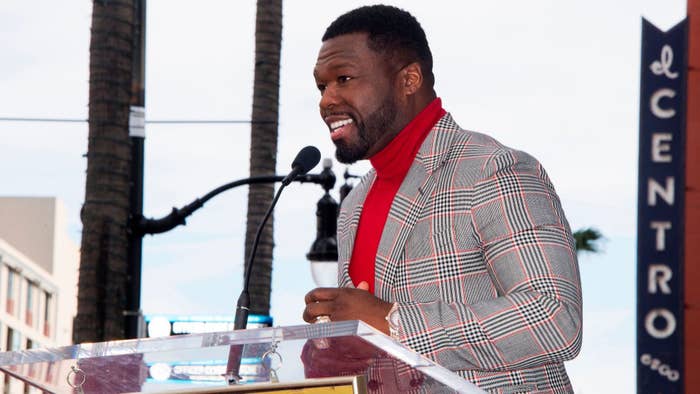 "Nah we don't believe this fool. LOL," Fif wrote in the caption.
The "In Da Club" rapper has remained relentless in his trolling of Smollett, who was sentenced to 150 days in jail earlier this month for staging a hate crime. 50 had continuously teased the former Empire star on social media throughout his legal process, and following Smollett's headline-making comments to the courtroom after his sentencing, 50 Cent saw another opportunity to clown the actor.
"If I ever go to court again, I don't care if it's for a parking ticket, I'm gonna say this," 50 Cent teased alongside a video of Smollett stating he is "not suicidal." In another post on Instagram, Fif added, "This fool is crazy, I knew he was lying from the beginning."
While Smollett has been in 50 Cent's crosshairs for a while now, the mogul did individually come after Smith following his assault on Rock, which occurred after the comedian had made a joke about Smith's wife Jada Pinkett Smith, who lives with alopecia. 50 reacted to the incident in several Instagram posts, including one that referenced the 2005 sitcom Everybody Hates Chris.
"You have to win Oscars to do this kinda shit," the rapper wrote in another post. "After i win i'm gonna slap the shit out of a few people. LOL."
Check out his posts below.