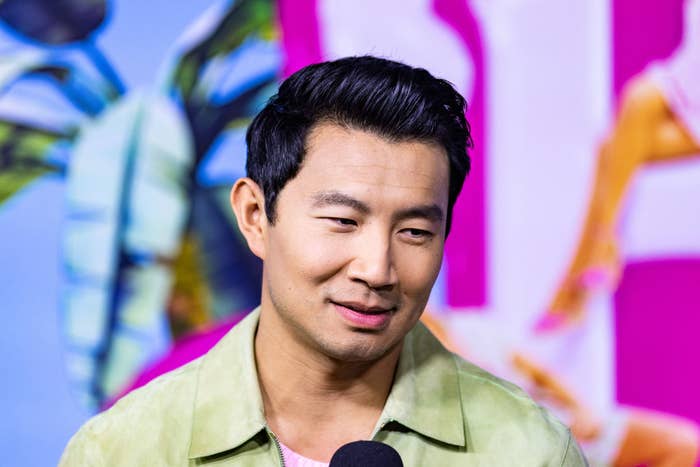 Simu Liu, star of Shang-Chi and the Legend of the Ten Rings, led an AMA on Instagram's latest app Threads and provided an update on the Marvel movie's sequel.
When someone asked Liu about the status of the Shang-Chi sequel, the Canadian actor shared that it keeps getting delayed.
"Was told it would follow Avengers but that keeps pushing back due to circumstances beyond my control :(," he wrote. "Hope to have more concrete news to share soon."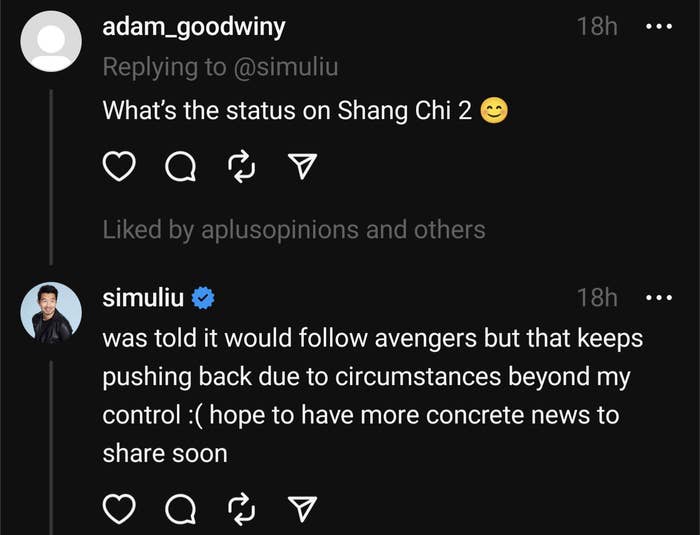 With the ongoing WGA strike, delays were bound to happen. Marvel already unveiled what its schedule would look like leading up to the release of Avengers: Secret Wars but back in June, Disney revealed a massive shakeup in its calendar that led to delays across the board.
It's worth noting that a Shang-Chi sequel was already greenlit back in 2021, but was never included in any of Marvel's release calendars. This is consistent with what Liu said in his Threads post, but a second outing could come much later than 2026 now.
Despite the news, Shang-Chi could appear in any of the Avengers movies due out towards the end of Phase 6. He's also appearing in the upcoming Barbie movie, which drops July 21.
In an interview in 2022, Liu revealed that he "exaggerated" his martial arts skills to land the Shang-Chi role.