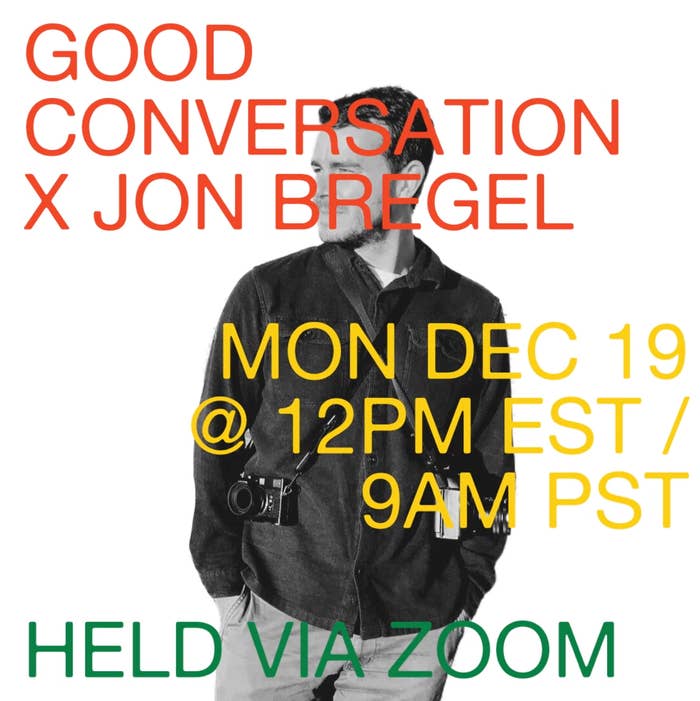 Since 2020, Toronto director Chrris Lowe has worked on her Good Conversation series, focusing on wellness, mental health, and how to balance the two when working in industries that require creativity at all levels.
On Dec. 19, Lowe will be premiering the latest installment in the series, featuring Jon Bregel, a cinematographer and founder of Variable, an online hub for filmmakers to gather and talk about wellness and growth.
"We'll dive into Jon's experience navigating the film industry in a way that prioritizes wellness and we'll be chatting about the perspective he's gained after taking some time away and what even led him to take that time in the first place," Lowe told Complex Canada. "What success looked like and meant to him then and what it looks like now. The personal growth he's experienced since then. As well as how he plans on navigating the industry now that he's had so many perspective shifts around what he'd like to prioritize moving forward."
Lowe had always been fond of speaking, explaining that it came naturally to her since her father worked as a radio host during her childhood. She added that creating a series where she could talk to her peers about some of the issues that meant a lot to her just felt right.
"Between the protests happening around George Floyd's murder and folks having to isolate from loved ones [during the pandemic], it felt like we were all in desperate need of meaningful spaces to engage, honest conversation to participate in and community spaces that were still accessible under the circumstances," Lowe said. "So I created [Good Conversation]."
Lowe has previously worked with rapper Haviah Mighty and received a Prism Prize nomination for her work on the video for "Protest," which she co-directed alongside Kit Weyman.
In August, Lowe released her latest documentary In Tandem, which took a deep look into the first black-owned pro cycling team in the United States. Vimeo awarded the film with a "Staff Pick" recommendation.
The latest installment of Good Conversation will be available to watch live on Zoom on Dec. 19 at 12:00 p.m. EST. The full chat will also be available on Lowe's website the following day.