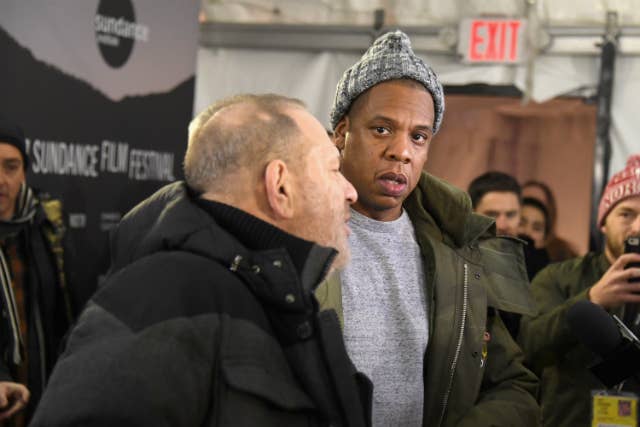 For many artists, the dream is hardly ever just to "hit it big" then stay in the same spot. You always have to elevate your game from triumphing in one field and tackling another. It's a model Jay Z has executed all of his life, from working in the dope game to bodying the rap game to becoming a larger-than-life figure, owning his own record label and getting his hands into everything from music streaming to managing athletes motion pictures.
For Jay, it was never really about acting. He told us a while ago that he wasn't a businessman, but a business, man. But instead of becoming the face on the billboard, he's steadily carved out a niche within the world of producing feature-length projects, in his own way. His arc may have started out in the world of music, but over the last 15 years, Jay's found himself taking on projects that not only elevate his game, but allow him to put stories in the world that may not have been told—or at the very least not told properly—without his stamp of approval.
It took Jay a while to turn himself into the business, and now that he's learned the movie world, he's now using that to speak to the people; recent word of the Trayvon Martin projects he will be producing is proof positive of that. Let's take a look at how Hov started from the bottom of Hollywood and crafted himself to being one of the more important movie producers in Hollywood, for the culture.
'State Property'
'Paid In Full'
'Fade To Black'
'Free Angela and All Political Prisoners'
'The Great Gatsby'
'Top Five'
'Annie'
'In The Heights'
Upcoming Trayvon Martin and Richard Pryor projects