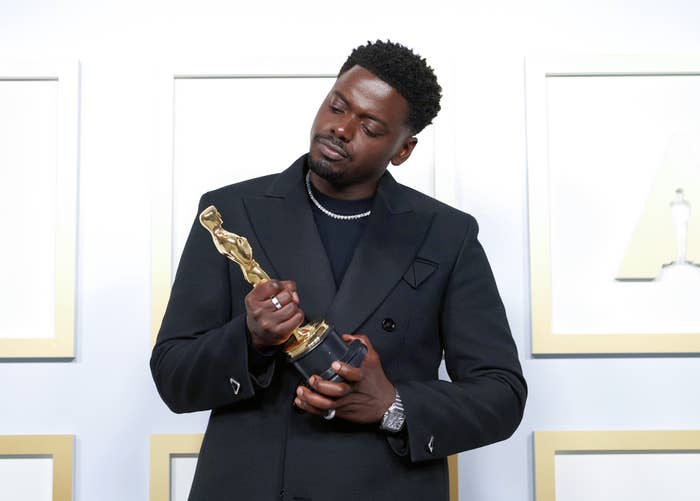 The 93rd Academy Awards went down on Sunday, April 25, in Los Angeles—marking the end of a longer than usual Awards SZN. Like most award shows, the Oscars usually host a press room backstage where the newly minted winners answer journalists' questions. Reporters from various outlets sit around and wait as the winners trickle in, filled with excitement to share how they feel post-win. As it was with the entire ceremony, the pandemic didn't allow for a media room to happen the way it normally would this year, so The Academy put together a Virtual Media Room, allowing hundreds of reporters to join in on the action.

Since getting on a plane to attend in person was out of the question, Complex joined the room via Zoom and jotted down some thoughts on what it was like to witness it all go down behind the scenes. We had appearances from the newest Oscar winners including, Daniel Kaluuya, H.E.R., Chloé Zhao, Minari's Youn Yuh-Jung, and more. It was a long night, but The Academy and the stars made it all worthwhile. Check out some of the stand-out moments from what went down at the Oscars' Virtual Media Room on Sunday night.
More than 400 reporters from outlets all over the world logged into Zoom on Sunday. Most of them adhered to the dress code, which was, "We ask that all Virtual Media Center attendees are well-dressed and kempt." (No tuxes or gowns were required, but we at least had to look presentable. It is the Oscars after all!)
The press team shared detailed instructions about how the interview process would work and how we would be asking questions when the time came. We were instructed to use the "raise your hand" function on Zoom, to keep our cameras on and mics muted, until we were called on by our outlet names to ask a question. Juggling between watching the ceremony and being alert in case an actor walked in the room was not easy, but we made it happen.
It was beyond organized, and there was so much diversity within the group of journalists in the room. There were reporters from all areas of the globe, including Mexico, India, Korea, England, etc. These virtual gatherings make events like these much more accessible to so many people, similar to how Sundance approached their 2021 Festival.
'Promising Young Woman' took the award for best original screenplay 
The winners of Best Adapted Screenplay highlight the virtual press room juggling act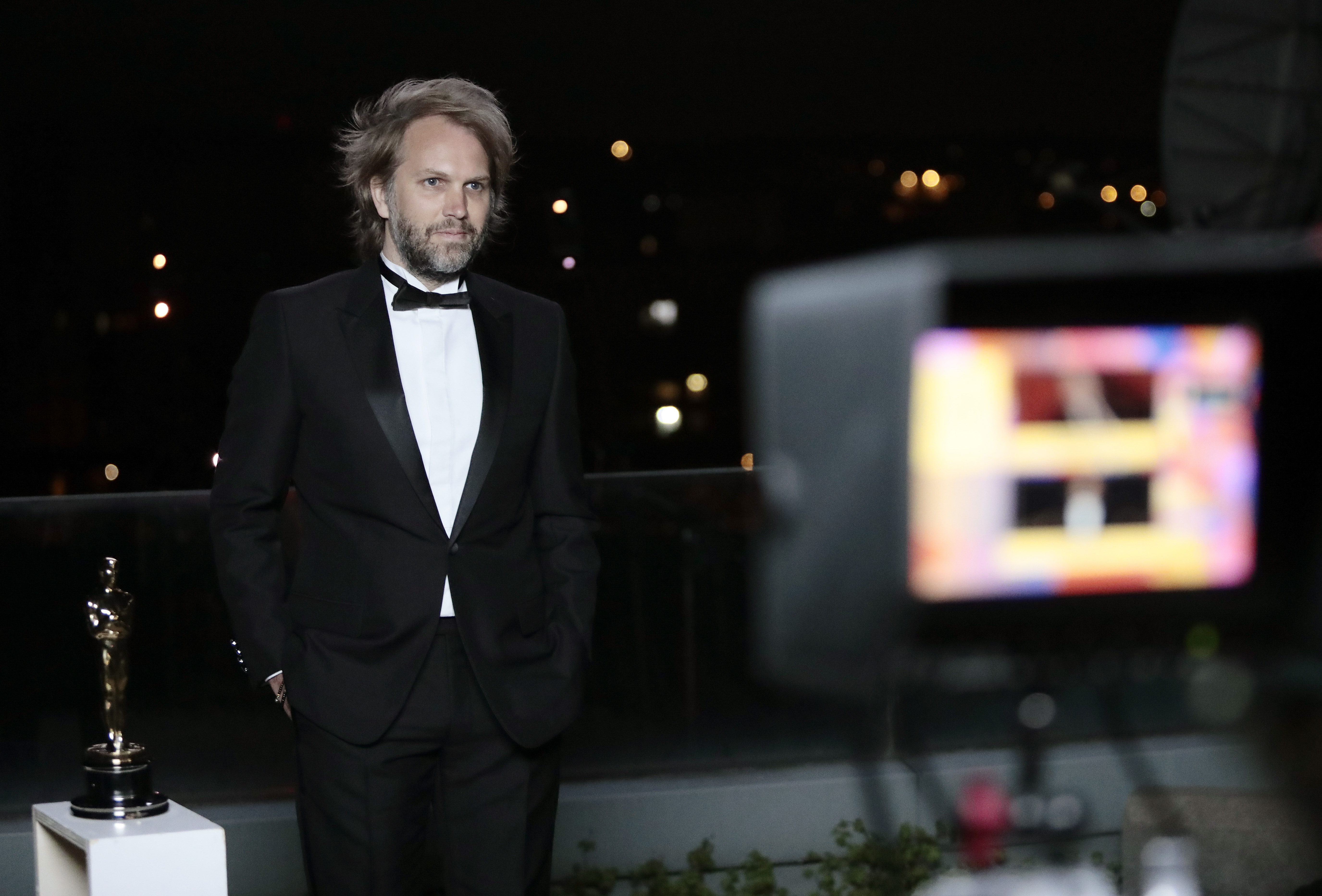 Fresh off his first Oscar win, Daniel Kaluuya headed to the press room with a golden statue in hand to answer questions. He talked about what winning in the Best Supporting Actor category for his role as Fred Hampton in Judas and the Black Messiah meant to him and the significance behind it all. His acceptance speech at the ceremony also raised some eyebrows from people in the audience, social media users, and especially his mom. "My mom, my dad. They had sex! It's amazing, I'm here. I'm so happy to be alive," the actor said. Kaluuya was asked about that in the press room and the reporter said the actor's speech will go down in "infamy." The actor seemed confused by the response. "Is that going to live on? I think that's pretty obvious that our parents had sex," he said. "It just came out of my mouth. My mom is probably going to text me some stuff but here we are." Kaluuya laughed along but that quickly turned into regret, adding: "I shouldn't have said that, fuck!"
During his acceptance speech, he also gave a shout-out to his costars and the rest of the cast and crew. "I share this honor with the gift that is LaKeith Stanfield, the light that is Dominique Fishback. The incredible cast and crew," he said. "It's so incredible to look around you and you're inspired not only by what they do but who they are." 
Complex was then called on to ask a question in the press room. 



COMPLEX: "Congratulations on this win. I wanted to ask you how important it was for you to share this award with the cast but especially with LaKeith since you were nominated in the same category?"





KALUUYA: "I mean, it's a team effort, you know? We did this together so, again, I share this honor with every single member of the cast and crew."
One reporter asked Kaluuya what it meant to be directed by Regina King, likely confusing him with Leslie Odom Jr., who was nominated for his supporting role in One Night in Miami…, which King directed. The actor, who absolutely didn't have to, gave her another opportunity to reframe her question and she left out King's name during her second try. It is a lot of pressure and you're under a time constraint as a reporter so mistakes do happen, but confusing two actors who are both at the height of their careers seems a bit careless. Even though it was possibly one of the biggest nights of his career, Kaluuya handled this so well so props to him. Watch the moment below:
The Virtual Media Room was hectic, but worked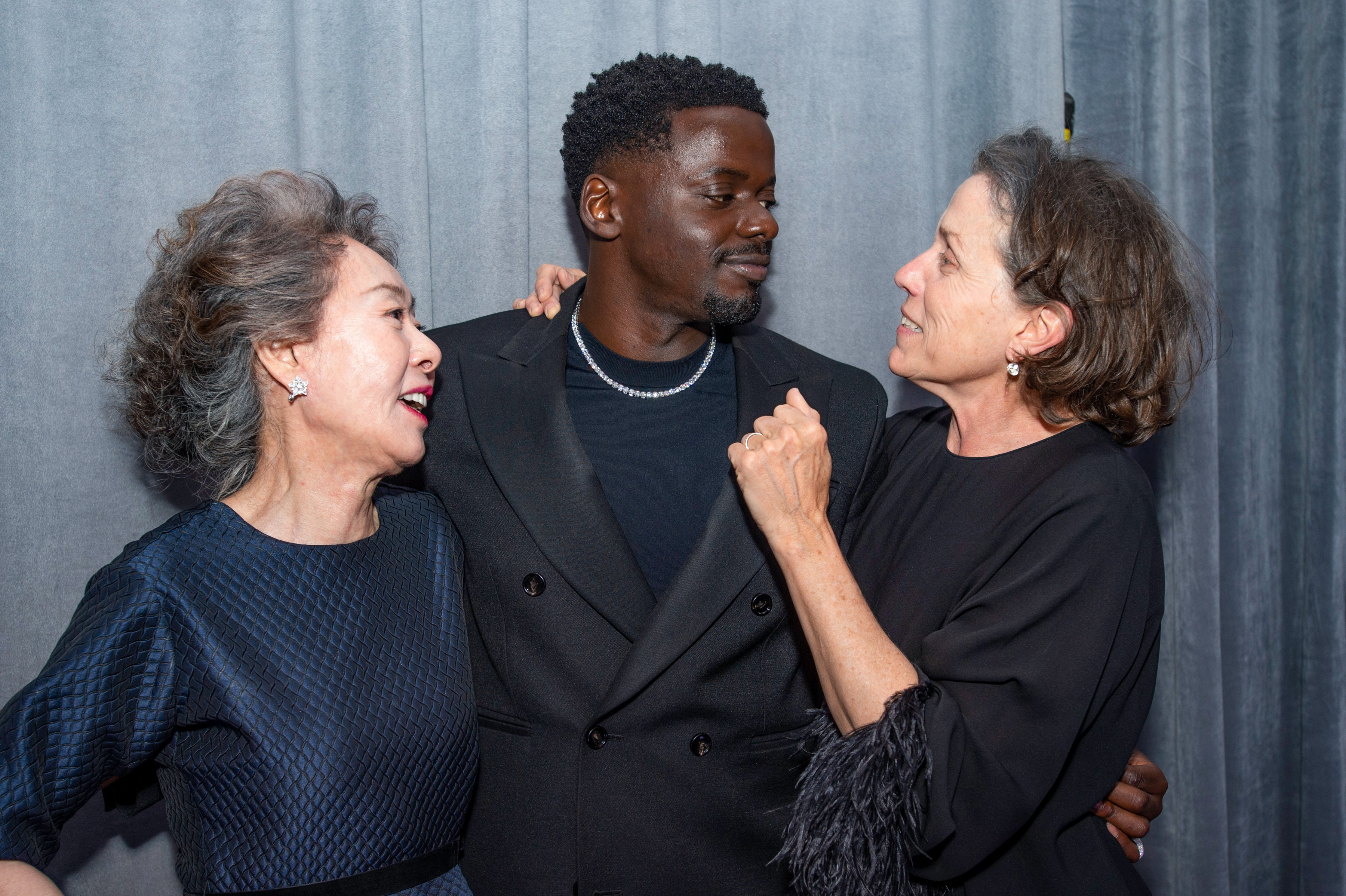 'Minari' star Youn Yuh-jung provided the best backstage moment 
Yuh-Jung Youn made history at the 2021 Oscars. The Minari star won the best Best Supporting Actress award, becoming the first Korean actor or actress to win an Oscar in the show's 93-year history. Her speech at the ceremony was heartwarming and hilarious, and so was her appearance in the press room. She answered the questions with so much grace. When speaking about diversity in Hollywood, she simply stated, "Even the rainbow has seven colors." That's wisdom.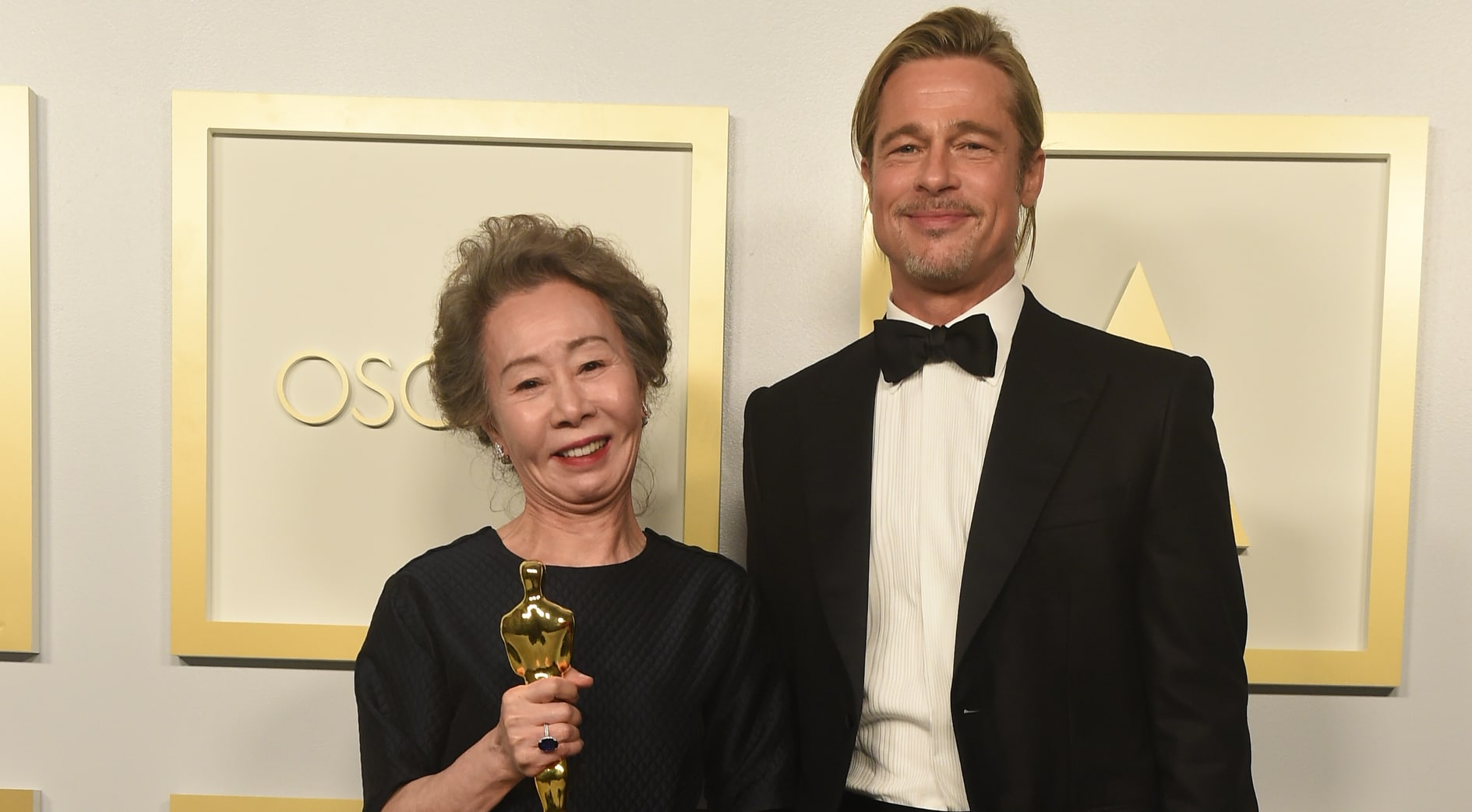 Since Brad Pitt, a producer on Minari, introduced the award and walked her backstage, nearly every question in the press room was about the actor and what it was like to interact with him after her win. (Listen, this woman just made Oscars history—this isn't about Pitt.) Regardless, she handled it like a pro. Someone asked her if she would star in a film alongside the actor and she said, "No. My English, my age. I don't dream the impossible so no answer." Someone asked her what Pitt smelled like when she held his arm as they walked off stage. She was quick to say she didn't smell him, adding. "I'm not a dog!" What a queen.
'Promising Young Woman' director Emerald Fennell returns to throw a little shade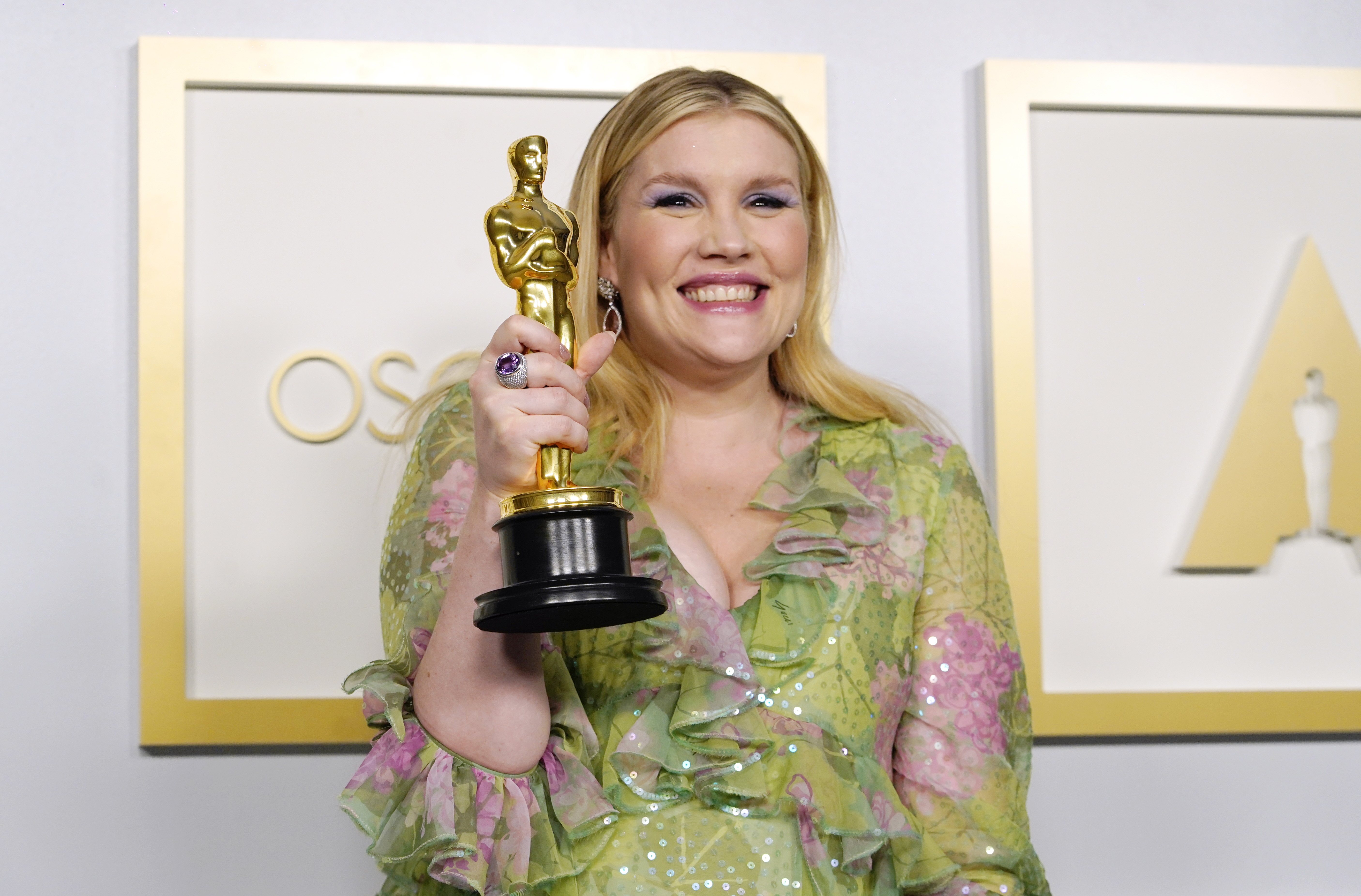 Things started to slow down right before the Best Picture category