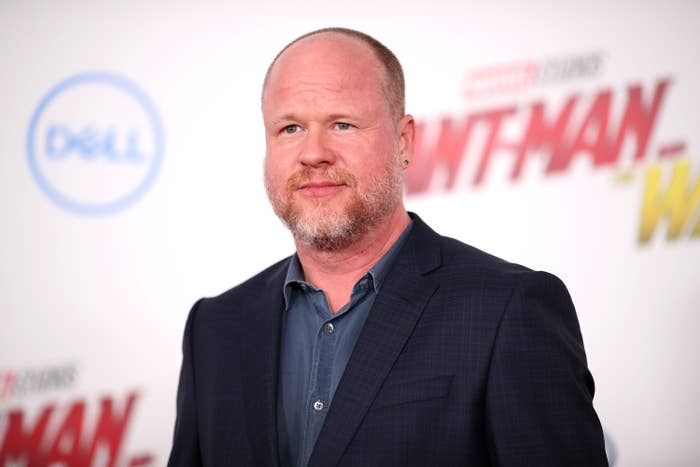 Joss Whedon's recent profile in New York Magazine's Vulture has rehashed the controversies the famed director has been facing the past few years. Whedon was known and well respected for his work writing and directing shows like Buffy the Vampire Slayer, Angel, Firefly, and movies like Marvel's The Avengers and Avengers: Age of Ultron. It all came crashing after actors and staff he had worked with came forward with stories of abuse and mistreatment they dealt with while working on his sets. This is the first time he speaks out in regards to those allegations. Whedon was once venerated for creating characters that were seemingly feminist on the surface at a time when men dominated the action and sci-fi worlds. For so long, fans viewed him as a feminist ally—but over the years, the people who worked with him and his ex-wife, Kai Cole, told a different story. 
Last year, Justice League star Ray Fisher came forward with accusations against the director saying he created a toxic work environment on set calling Whedon's treatment of the cast and crew "gross, abusive, unprofessional." Buffy and Angel actress Charisma Carpenter followed, detailing her experience enduring mental and emotional abuse from Whedon. Since then, other actors, writers, and crew members, including Gal Gadot and Michelle Trachtenberg, have opened up about what it was like working with the director. The director attempted to give his side of the story in the New York mag piece, but it seemingly backfired after he downplayed some of the accusations and negative interactions people claimed to have had with him and offered no apology. Whedon's history of reportedly body-shaming, making threats, and bullying have cast a shadow on his contributions and has shifted the way some people look at his previous work. Here's everything you need to know about the allegations against Whedon, and everything that has happened since. 
Ex-wife Kai Cole speaks out about Whedon
Whedon had a questionable portrayal of women in his projects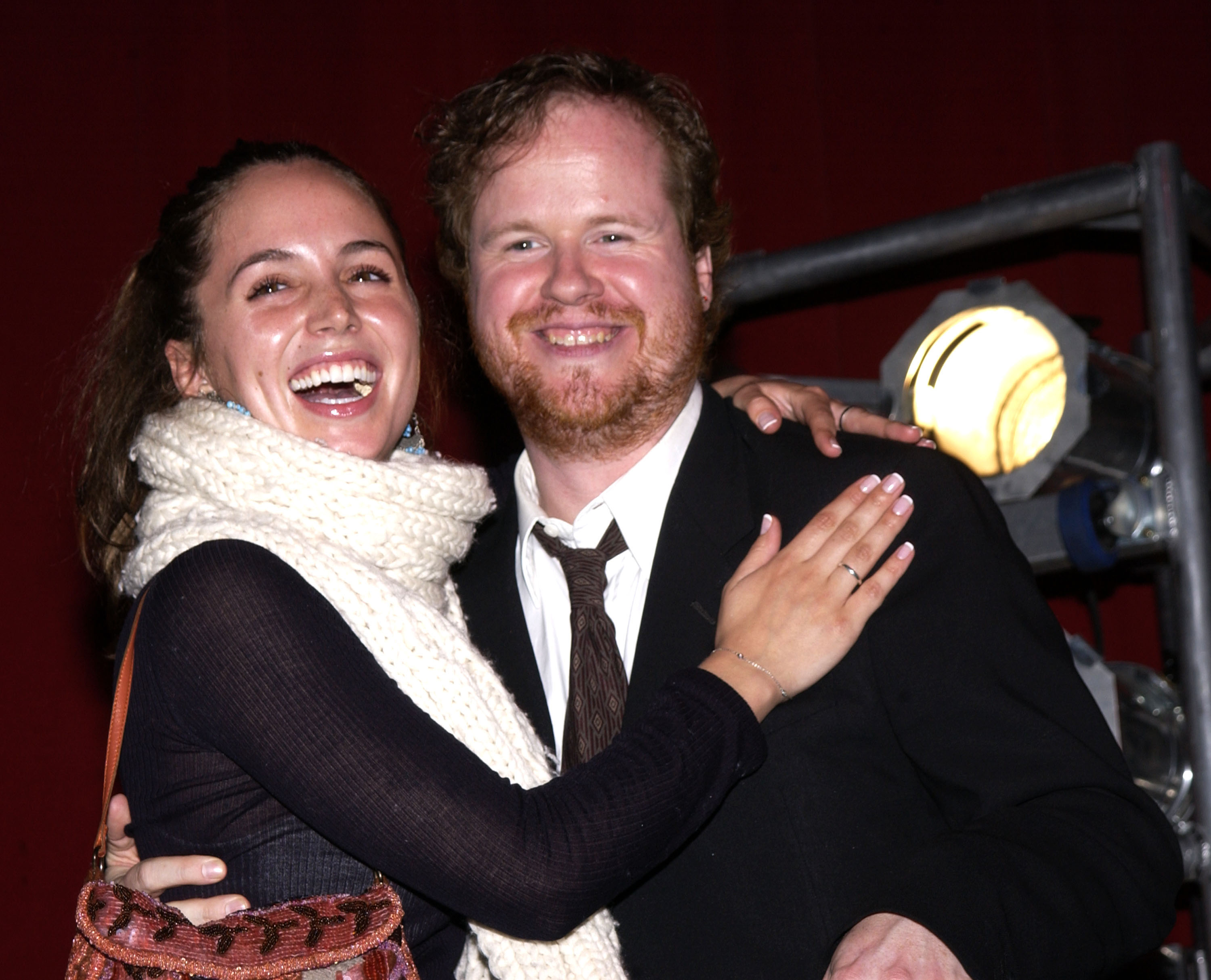 His portrayal of women, making them appear strong and fearless, helped him gain the approval and respect of many fans at the start of his career—but it all changed 20 years later. Over the years, he also faced some criticism for the way his characters were made to suffer and go through incredible tragedies, like assault, in order to come out "stronger." Then the details of what was happening behind the scenes on these shows soon surfaced, tarnishing his image as an ally to women. The premise of his 2009 show Dollhouse starring Eliza Dushku raised some eyebrows. The show was about a secret facility called the Dollhouse, in which women who are known as "actives" have their personalities erased so that they can be assigned to cater to the desires of wealthy and powerful people. After each assignment, the actives' memories were erased again so they had no recollection of what they were forced to do. The show was canceled after two seasons. Dushku also shared a lengthy statement on Instagram in 2021 praising Carpenter for sharing her story.
Whedon was also criticized in 2015 for Black Widow's storyline in Avengers: Age of Ultron, with some saying it was misogynistic. Whedon deleted his Twitter soon after that. In an interview with BuzzFeed, he denied that he left the social media app due to the criticism and said he had been "attacked by militant feminists" since he joined Twitter so it didn't bother him. "Every breed of feminism is attacking every other breed… because god forbid they should all band together and actually fight for the cause." In June 2017, a 2006 Wonder Woman script he wrote was leaked and people ripped him apart for his shallow interpretation of the superhero. Whedon responded telling Variety, "I don't know which parts people didn't like, but I went and reread the script after I heard there was a backlash. I think it's great."
Ray Fisher speaks out against Whedon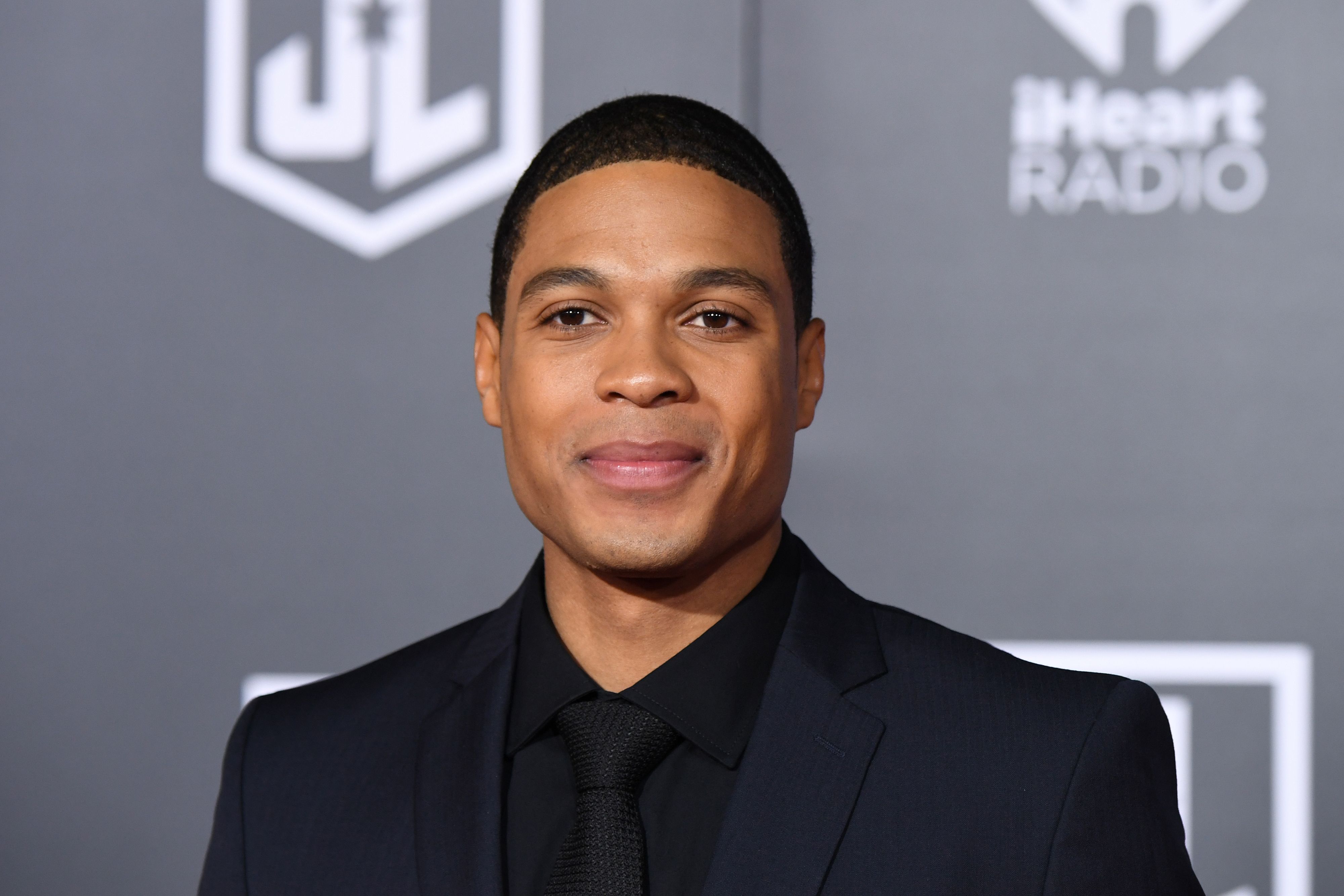 Date: July 2020
Actor Ray Fisher played Cyborg in Justice League and Batman v Superman: Dawn of Justice. He opened up about witnessing Whedon's abusive behavior toward the cast and crew on the Justice League set after he took over directing duties when Zack Snyder left the project after losing his daughter to suicide. "Joss Wheadon's [sic] on-set treatment of the cast and crew of Justice League was gross, abusive, unprofessional, and completely unacceptable," Fisher wrote at the time. "He was enabled, in many ways, by Geoff Johns and Jon Berg. Accountability > Entertainment." Fisher announced in January 2021 that he would not be returning as Cyborg in The Flash. He also took aim at DC Films president Walter Hamada, saying he is "the most dangerous kind of enabler" and that he would not work with him again. 
Fisher spoke to Forbes in October 2020, sharing his experience with Whedon during the Justice League reshoots, saying that "race was just one of the issues with the reshoot process," which he said included getting rid of Cyborg's backstory and digitally lightening Fisher's skin tone. He added: "There were massive blow-ups, threats, coercion, taunting, unsafe work conditions, belittling, and gaslighting like you wouldn't believe." Fisher also claimed that Whedon criticized Wonder Woman director Patty Jenkins when Gal Gadot spoke out against changes made to her character.
Whedon told Vulture that he cut Cyborg's story in the film because it "logically made no sense" and said he brightened everything in post-production, not just the actor's skin. He called the actor's claims "a malevolent force," adding, "We're talking about a bad actor in both senses." Fisher responded to the article on Twitter, "Looks like Joss Whedon got to direct an endgame after all." He followed it by writing: "Rather than address all of the lies and buffoonery today—I will be celebrating the legacy of Reverend Dr. Martin Luther King Jr. Tomorrow the work continues. #MLKDay A>E."
James Marsters claimed the director got physical with him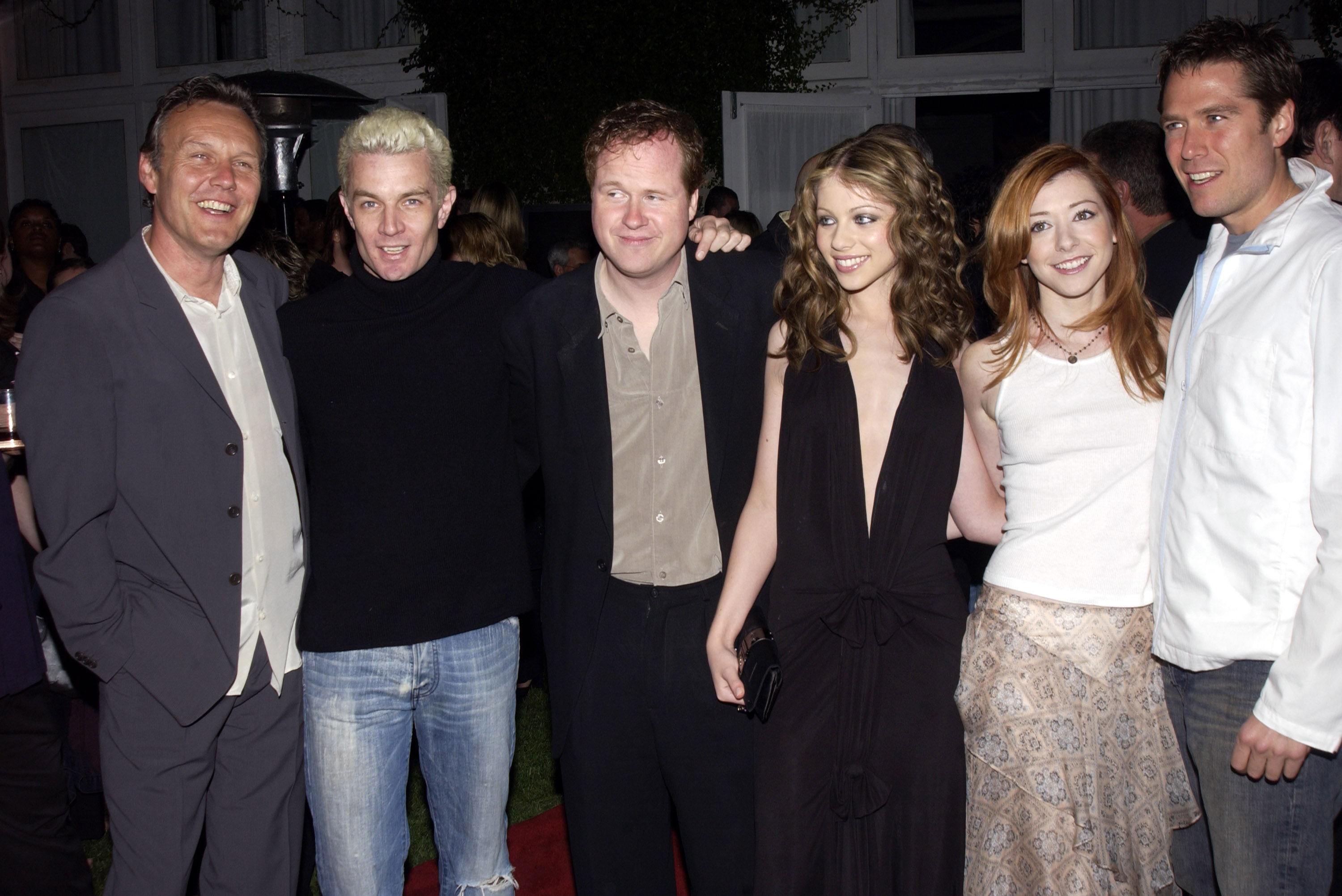 Charisma Carpenter speaks out about Whedon's cruel treatment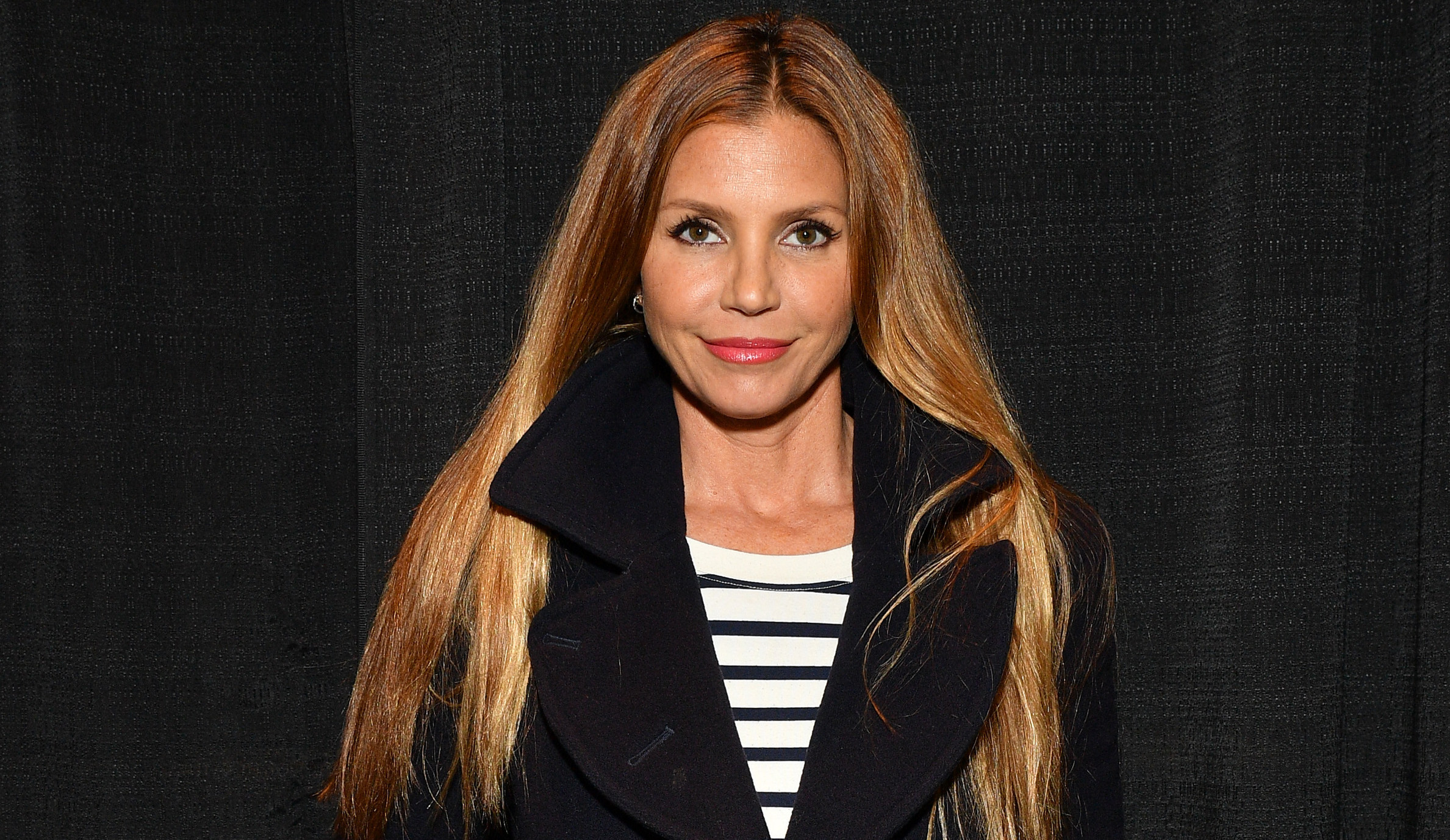 Date: February 2021
Charisma Carpenter, who starred in both Buffy the Vampire Slayer and its spin-off series Angel, gave detailed accounts of times she felt he had mistreated her, including being body shamed and treated poorly while she was pregnant. In February 2021, Carpenter tweeted a statement saying that he had been "casually cruel" to her, making "ongoing, passive-aggressive threats" to fire her and calling her "fat" in front of co-workers four months into her pregnancy. She also said that when she was pregnant, Whedon asked her if she was going to "keep it," and that he "manipulatively weaponized" her womanhood and faith against her. She added: "He proceeded to attack my character, mock my religious beliefs, accuse me of sabotaging the show, and then unceremoniously fired me the following season once I gave birth."
The 'Buffy' cast and crew continued to speak out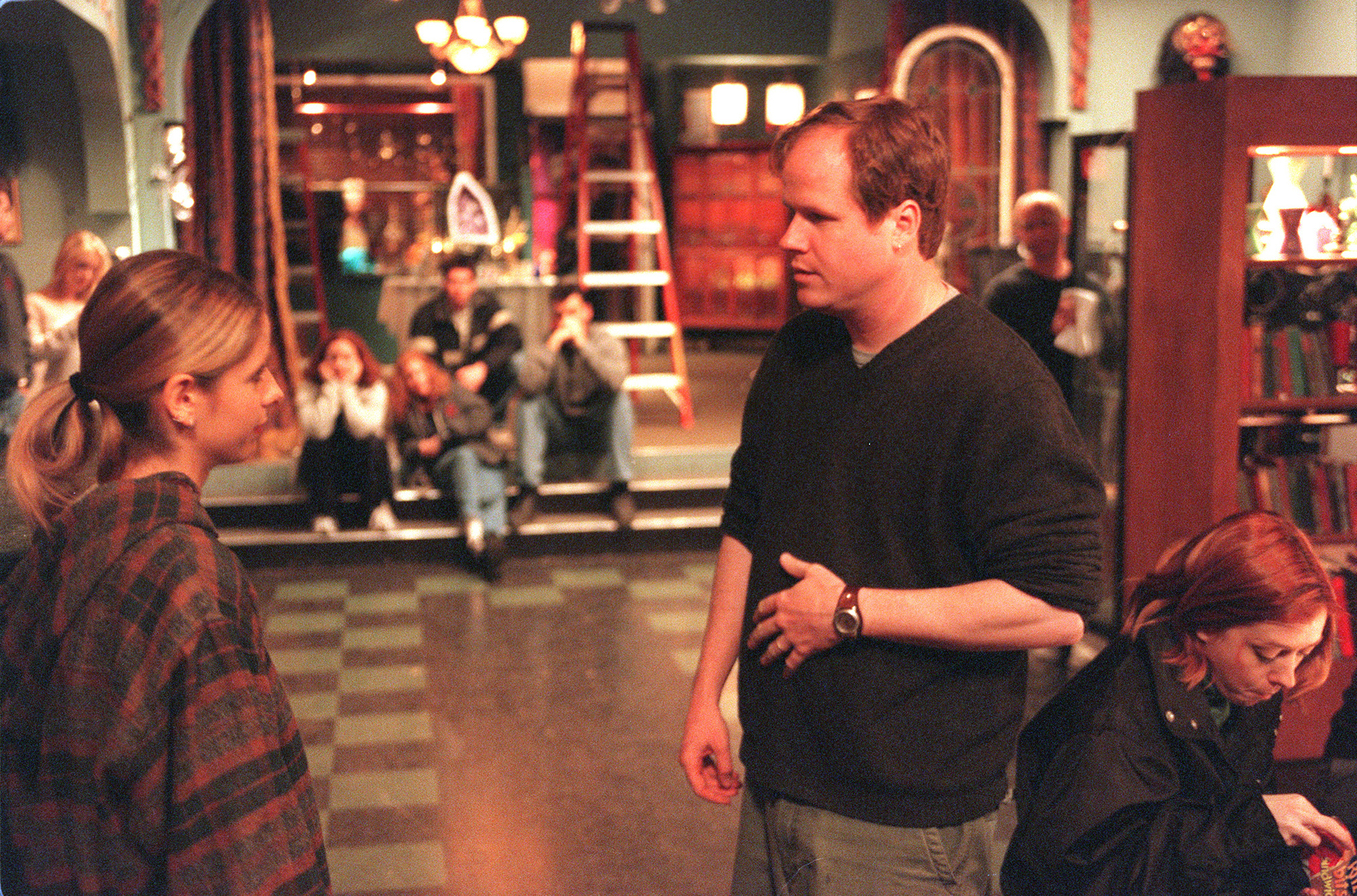 Date: February 2021
Carpenter's Buffy co-stars began publicly supporting her, including Sarah Michelle Gellar, who played the titular role in Buffy. "While I am proud to have my name associated with Buffy Summers, I don't want to be forever associated with the name Joss Whedon," Gellar wrote in a statement on Instagram in February 2021. "I am more focused on raising my family and surviving a pandemic currently, so I will not be making any further statements at this time. But I stand with all survivors of abuse and am proud of them for speaking out."
Amber Benson, who played Tara Maclay on the show, agreed with Carpenter, writing: "Buffy was a toxic environment and it starts at the top. @AllCharisma is speaking truth and I support her 100%. There was a lot of damage done during that time and many of us are still processing it twenty plus years later." Firefly writer Jose Molina supported their claims, tweeting, "'Casually cruel' is a perfect way of describing Joss. He thought being mean was funny. Making female writers cry during a notes session was especially hysterical. He actually liked to boast about the time he made one writer cry twice in one meeting." Carpenter's Angel co-star David Boreanaz also expressed his support for Carpenter, tweeting: "I am here for you to listen and support you. Proud of your strength." 
Michelle Trachtenberg said his behavior was "not appropriate"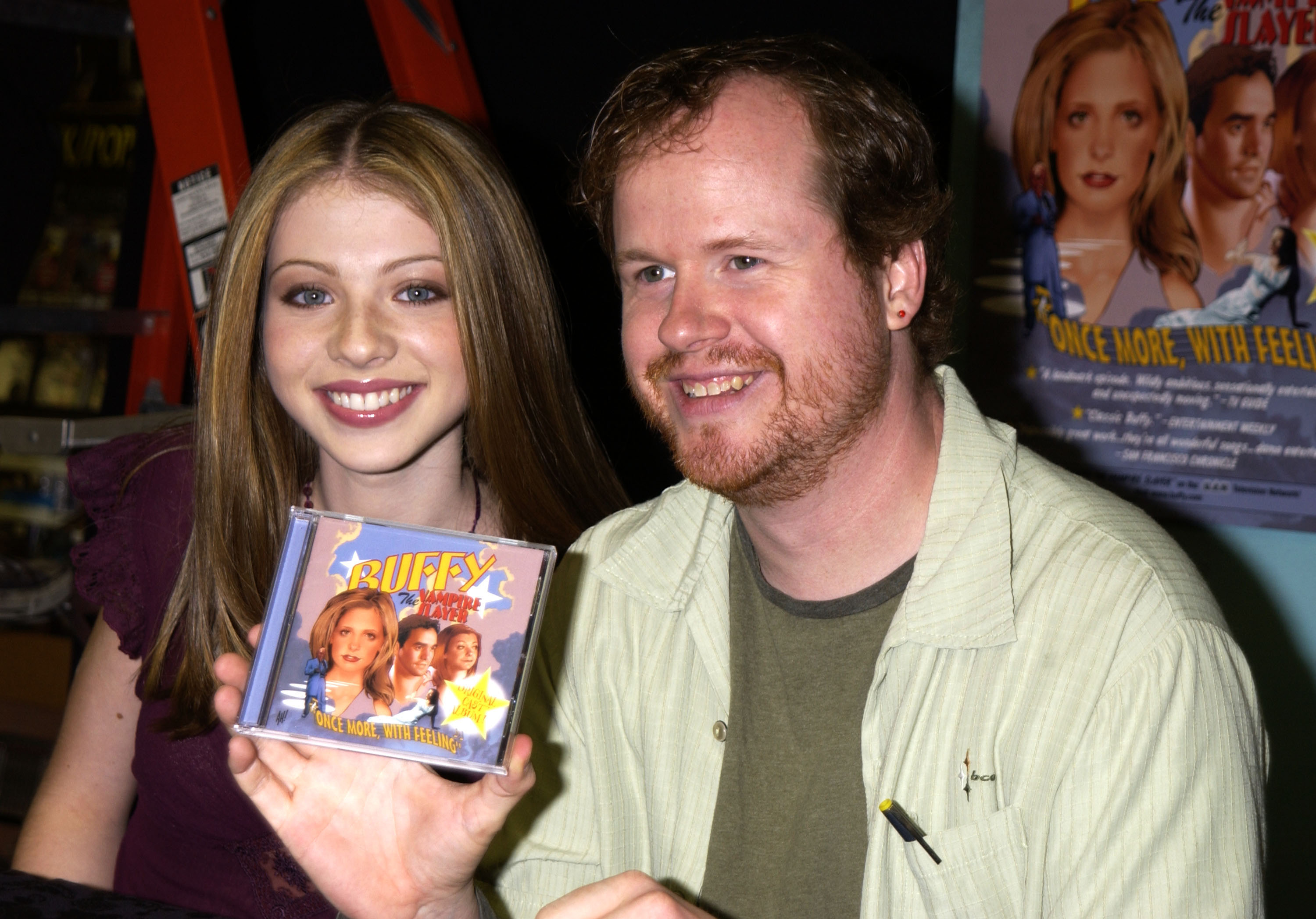 Gal Gadot opened up about her interactions with Whedon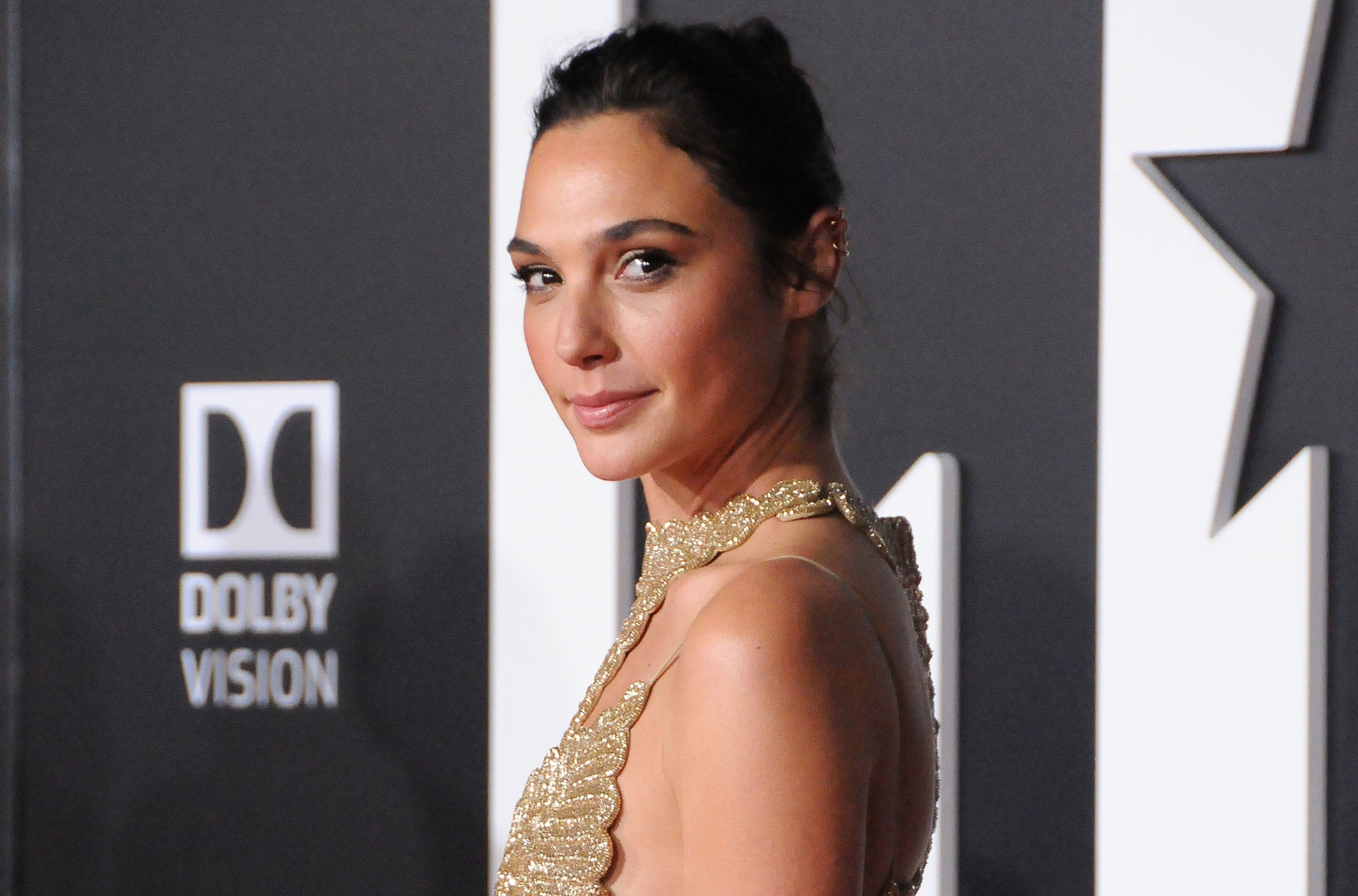 Date: May 2021
The Hollywood Reporter published a story from a source that said Whedon threatened Gal Gadot's career behind the scenes while they were working on the 2017's Justice League reshoots. According to the source, Whedon pushed Gadot to record lines she didn't like, even after she stated they were inconsistent with her Wonder Woman character. Gadot confirmed the report in May 2021. "What I had with Joss basically is that he kind of threatened my career and said if I did something, he would make my career miserable. I handled it on the spot," Gadot said in an interview with Israeli outlet N12, according to a translation in THR.
The actress opened up about the situation again when speaking to Elle for their "Women in Hollywood" issue in November 2021. She said she was "shocked" by how the director spoke to her on set, and that she "was shaking trees as soon as it happened," and Warner Bros. quickly took action. "I must say that the heads of Warner Bros., they took care of it," she said, adding, "Going back to the sense of righteousness that I have… you're dizzy because you can't believe this was just said to you. And if he says it to me, then obviously he says it to many other people." Whedon denied that he threatened Gadot's career, saying he jokingly told her that if she wanted to get rid of a scene in the film, she would have to "tie him to a railroad track and do it over his dead body." 
"Then I was told that I had said something about her dead body and tying her to the railroad track," he told Vulture. "I don't threaten people. Who does that? English is not her first language, and I tend to be annoyingly flowery in my speech." She did not agree, saying: "I understood perfectly." Carpenter fired back at Whedon's reaction on Twitter with a text post defending Gadot. 
The lengthy 'New York' profile dropped in early 2022