Joseph Gordon-Levitt made the TV show he always dreamed of making with Mr. Corman. After decades of acting, he set out to write, direct and star in a 10-episode comedy-drama that is a vivid depiction of what it's like to live inside the mind of a lonely, 30-something man battling anxiety. While most shows distract viewers from their own thoughts and realities, Gordon-Levitt's Josh Corman serves as a vessel for self-reflection that makes viewers face their own inner turmoil. Other movies and TV shows such as The Sopranos, Ted Lasso, and In Treatment feature characters who are struggling with panic attacks and different mental disorders that are deeply affecting their day-to-day lives. While we see many of them exploring their feelings, thoughts, and emotions with a therapist, we don't really get to explore what happens inside of their minds when they're experiencing these episodes. Josh is a fifth-grade public school teacher, who lives in a cozy apartment with a roommate named Victor (Arturo Castro) in the San Fernando Valley in California. His life is seemingly calm and normal, but reflecting on his failed music career and his relationship with his ex Megan (Juno Temple) leaves Josh full of angst. The regret he feels because life didn't turn out the way he wanted is a feeling many people his age can relate to. 
The show goes from following his mundane human experience to entering a fantasy world with larger-than-life dreamlike sequences that take place solely inside his brain. The show's over-the-top fight scene alongside Bobby Hall (a.k.a. Logic), a musical number between Josh and his mother, and a recurring meteor that only he sees provide viewers with a look inside his mind. Those moments are a portrayal of what our brains are capable of in order to protect us from our own realities and how they can also terrorize us whenever we encounter a trigger. Gordon-Levitt knew that these scenes are what sets the Apple TV+ project apart from other comedies and dramas of this sort. "From the beginning, I always wanted the show to feel what it's like to be inside a person's head," Gordon-Levitt told Complex ahead of the show's season finale airing Friday, Oct. 1. "A lot of movies and shows show you something more objective and the audience becomes more omniscient. That's of course one way to tell a story. But for me, that doesn't feel that much like real life, because in real life we never get to go outside of our own heads. We only ever see the world through our two eyes and that's it."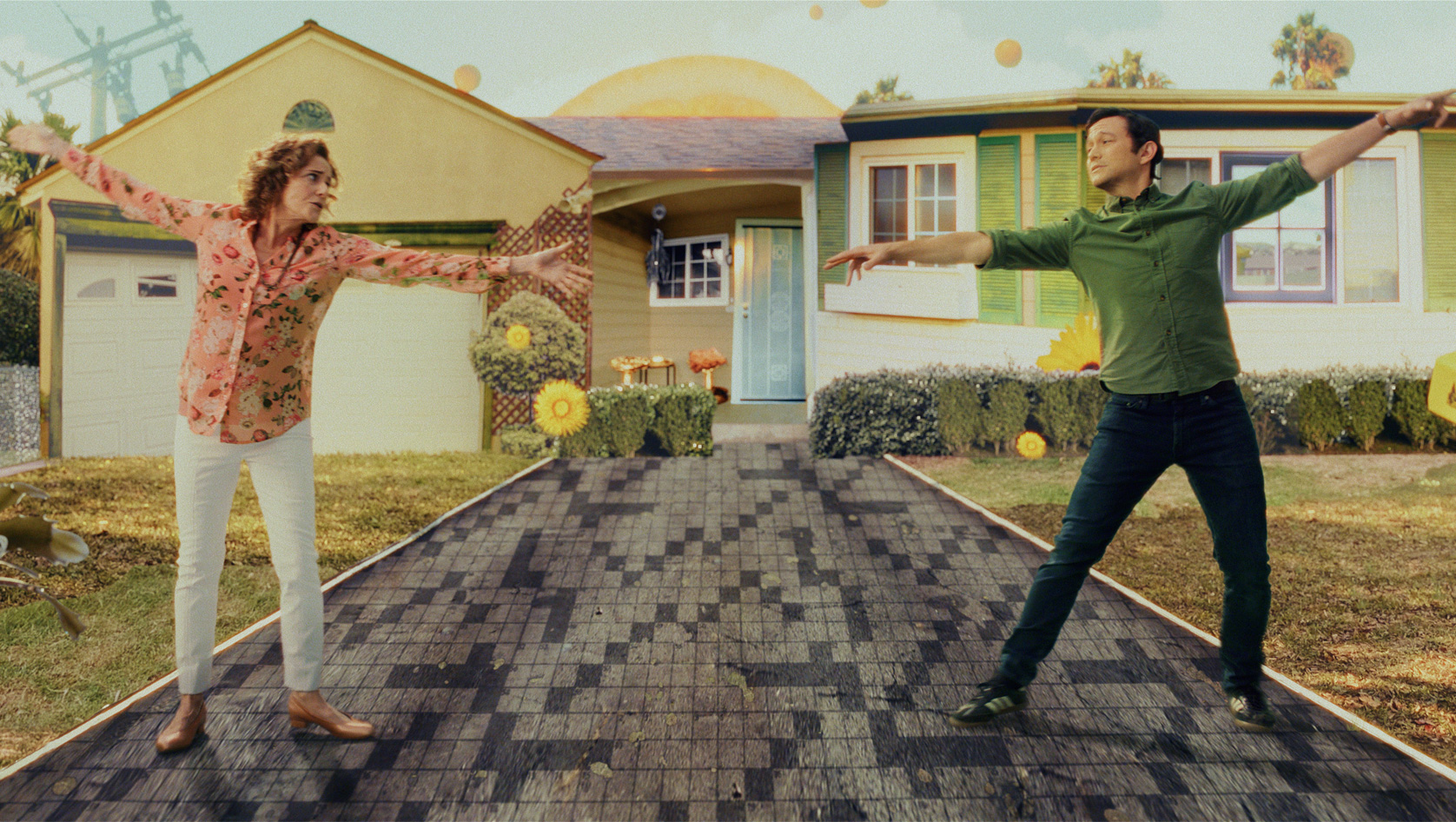 One look at the #MrCorman hashtag on Twitter and it's clear that these scenes are resonating with viewers. People are thanking Gordon-Levitt for creating the show and for truthfully depicting what it's like to deal with anxiety. "It's been fulfilling to see the audience's reaction. A lot of people have been saying to me, whether in person or online or whatever, 'I've never seen anxiety portrayed so honestly before.' People are saying things like, 'It feels like I finally feel seen,' or, 'I can see myself in this story.' That has been really meaningful to me," the 50/50 actor said. "I have a number of people in my life who I'm really close with, and I really care about, who struggle with anxiety. And by the way, I think everybody does. It's an incredibly common thing. One out of every 6 people in the United States is going through a diagnosable anxiety disorder. And that's just the diagnosable kind." He's right. Anxiety disorders are among the most common mental health concerns in the country. According to the National Alliance on Mental Illness, more than 40 million adults have been diagnosed with one. That's nearly 20 percent of the population.
The actor has been open about dealing with anxiety, but he knows that others' symptoms are much heavier than his. "I have my own anxieties. I even once went to a doctor to talk about it, and what I'm feeling would not be categorized as a diagnosable anxiety disorder, but there are still feelings I wrestle with," he said. "I think probably a lot of people out there are on the same boat as me. So I wanted to do an honest portrayal of that in this show." Unlike other shows, Mr. Corman's take on mental health issues is subtle, quiet, and realistic. Gordon-Levitt felt a responsibility to portray anxiety accurately so he reached out to a professional for help. "I spoke to another doctor, a neuropsychologist, not about myself, but about this script when we were writing the script and getting ready to shoot it. We wanted to make sure that from a scientific perspective, we were above board," he shared. "Her name is Dr. Gina Grimshaw. She's a doctor in neuropsychology and I asked her, 'What is the biggest thing that you want to make sure Hollywood doesn't get wrong with this?' And she said, 'My hope is that this doesn't stigmatize people's anxiety, but rather it normalizes people's anxiety because it is so normal.'"
Sometimes it is difficult for people to understand how a person who seemingly has everything in control, is employed, and lives a privileged life can still struggle with mental health issues. Their solution or advice to someone dealing with anxiety or depression often turns into toxic positivity, claiming that positive affirmations, prayers, or practicing gratitude can be a quick fix to an actual medical diagnosis. "Historically, there's a real stigma about anxiety. People are afraid that if they talk about their anxiety, they'll be told, 'Hey, quit whining. Buck up. Just get a grip. Have a positive attitude. It's not that bad.' Those aren't productive things to tell somebody who's feeling anxiety," the Inception star said. "It's really great that in today's culture, we are making important steps forward in destigmatizing it. But you can see, even in the public discourse, a lot of that stigma still rears its ugly head. People do say, 'Ah, quit whining.'" Josh might not have a giant support system, but the few people he does have do their best to help, and it's a reminder that sometimes we also have to reach out and ask for help. "I hope that Mr. Corman can be one small contribution to a conversation that's moving us forward towards a culture where we're there for each other, and we're there to support each other and be kind to each other. Rather than saying, 'Hey, it's not that bad.' We can say something like, 'Is there anything I can do to help you?' Or, 'Would you like me to just sit here with you?' There are more helpful and sensitive things that we can all do to support our neighbors, our friends, and our family members who are going through this."