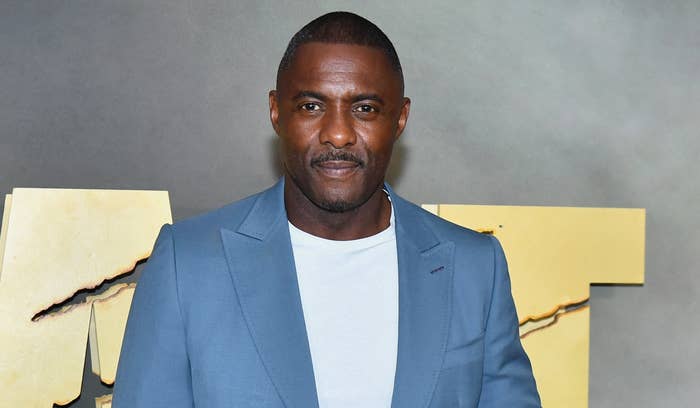 Idris Elba is an action star, there's no denying that. And when pit against a giant lion in his latest thriller, Beast, he doesn't disappoint. 
Both the film's director, Baltasar Kormákur, and the actor are no strangers to making survival thrillers. The filmmaker is behind movies like Adrift, Everest, and The Deep, while Elba starred alongside Kate Winslet in 2017's The Mountain Between Us. This time around, the challenge is to see if the character Elba plays, Dr. Nate Samuels, can save his two daughters from a rogue lion lurking in the shadows during what was supposed to be a life-altering experience in South Africa where he met his late wife.
The doctor brings his girls Norah (Leah Sava Jeffries) and Meredith (Iyana Halley) there in hopes of reconnecting with them after their mom's tragic passing. At first, Elba's character is guarded and guilt-ridden, desperate to repair his relationship with his children, and before there's any opportunity for healing, he finds himself having to do the impossible to protect his kids. Tough times sometimes have a way of binding people to each other though, and this trio heavily leans on each other to try to make it out alive.
As soon as they start exploring the place where their mother was born, Dr. Samuels and his daughters are faced with an external enemy—a lion who is looking for revenge after poachers killed his pride. After learning the lion's motivation for the attacks, the film's message becomes clear that the real beast that both the family and the animal are fighting against is grief. 
"For me, it was really important that the lion isn't the bad guy even though the film is called Beast," Elba tells Complex. "The lion is a beast. Grief is a beast. Pain is a beast. Survival is a beast. These are themes that, when you look deeper into this picture, isn't just about a lion chasing a man. It's about a man chasing his life. It's about daughters chasing their father. It's about a family chasing the ghost of their mother."
The most enchanting aspect of the film is Elba's movie star charisma and his chemistry with his younger costars. For the most part, viewers might find themselves anxiously cheering for them to make it, while also dealing with moments of frustration at the characters' choices throughout. But the film's third act is really where things go left and they lose the plot. Watching the actor's unrealistic hand-to-hand combat with a lion is rather disappointing, but it doesn't take away from the totality of how exciting the film is to watch, and it remains the nail-bitter the trailer promises it will be. 

Complex caught up with Elba to talk about his role in Beast, showing an authentic side of Africa in the film, and what he learned from his young costars.