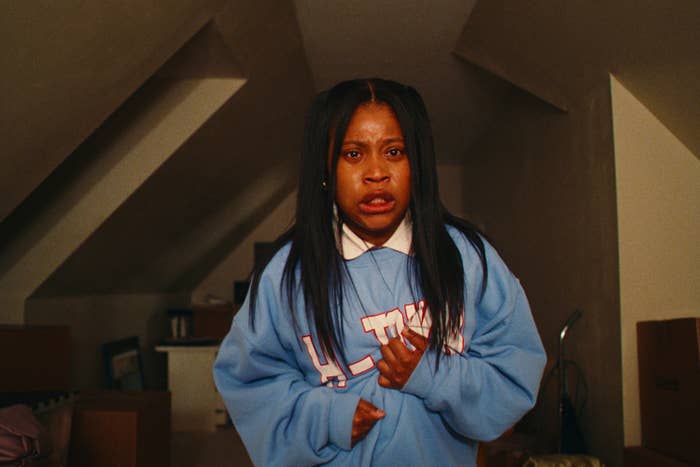 Dominique Fishback's role as Andrea "Dre" Greene in Swarm is about to cement her as one of the most promising actors in the business. 
While she was first offered the role of Dre's sister Marissa, which ended up going to Chloë Bailey, Fishback asked the show's creators Donald Glover and Janine Nabers for the lead instead. And she got it. 
Dre is a young woman who is obsessed with a fictional pop star named Ni'Jah, and it's a love Dre has shared with her sister since they were kids. The singer was a connective tissue for them both, but as they got older, Marissa moved away from running fan pages on Twitter and obsessing about Ni'Jah's every move. Dre didn't. Aside from the Swarm—Ni'Jah's fandom—that she connects with online, Dre is a loner whose only real friend is her sister. Marissa is the one person Dre feels accepted and loved by, and the two share a beautiful sisterhood that also has toxic and codependent tendencies.
Eventually, the level of deep-rooted attachment she feels to Ni'Jah and her sister becomes exacerbated, and it leads Dre down a dark and twisted path, converting her from die-hard stan to a killer bee. She takes the hate Marissa and Ni'Jah receive online as a motive to get revenge, and she goes on a rampage of anger, violence, and murder in order to get her way and fulfill her dream of meeting Ni'Jah. 
The show is extremely graphic at times, not only for the viewer but also for the people in front of the camera and behind the scenes. (Bailey previously told Complex that she and Fishback cried for 40 minutes together after filming an emotionally charged scene.) The show covers heavy topics like self-harm and murder, so Fishback made sure people had access to proper care while filming.
"I asked them that they have therapists on set for people to be able to talk to, because although it's acting, it could be triggering," Fishback tells Complex. "We don't know what people are going through in their lives. So I wanted to be conscious and aware of that to make sure people could go home in one piece and feel at peace as much as possible."
Nothing can prepare you for the world the writers and creators built within this new psychological thriller. In its seven episodes, Swarm follows Dre throughout the course of two years as she evolves into a terrifying, skilled, and ruthless serial killer. Fishback delivers a groundbreaking and chilling performance, and the role shows the depth of her talent as an actor. 
Complex caught up with the show's star ahead of the release, and she shared all about working with Glover on building Dre, the famous friend she had on set to keep her grounded, and what she thinks of social media fandoms and the bullying they can sometimes encourage. Check out our conversation, edited for length and clarity, below. 
All seven episodes of Swarm are now available to stream on Prime Video.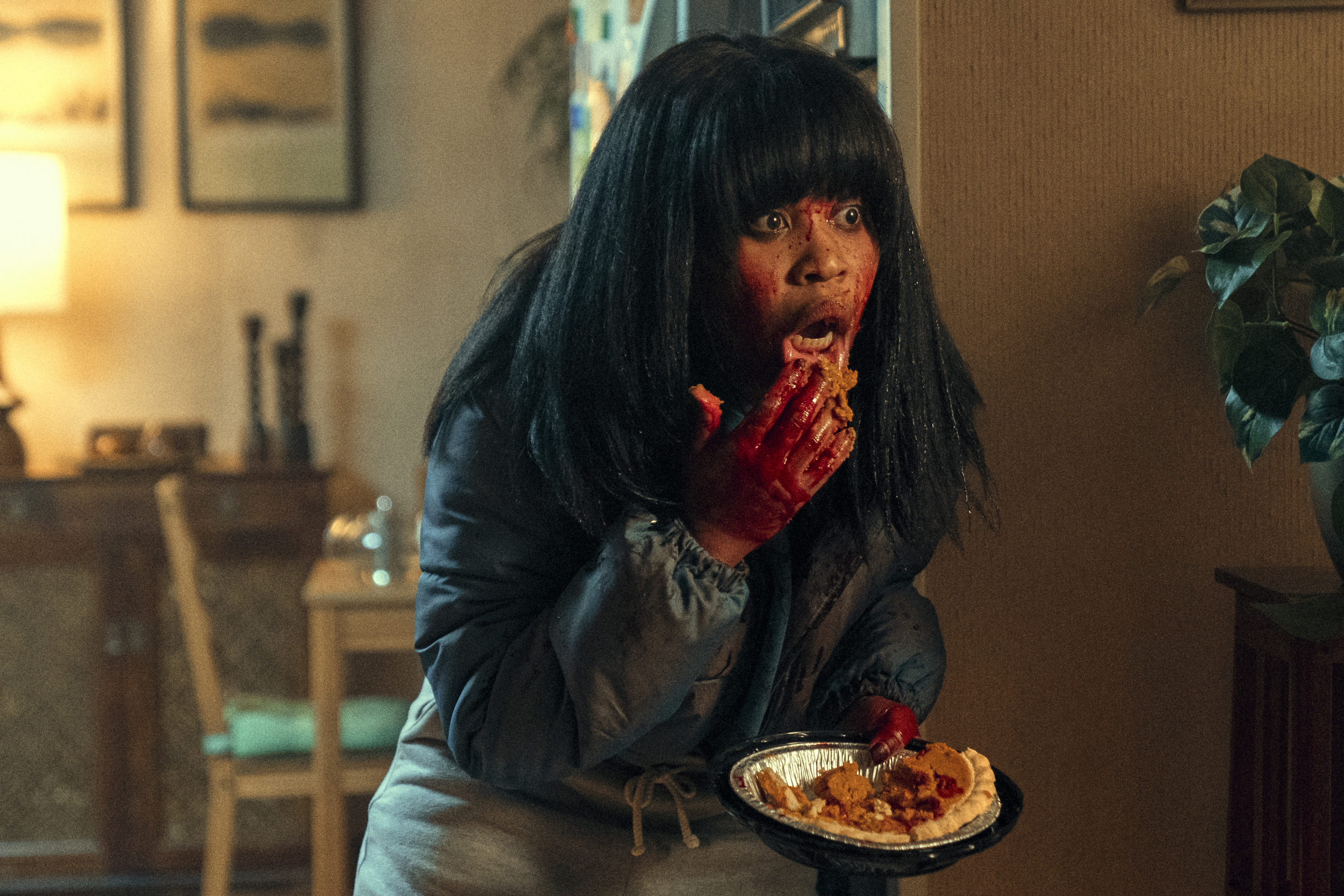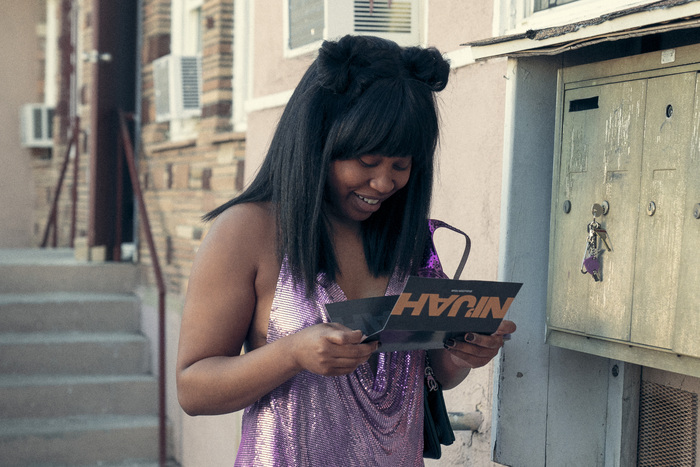 As you said, there are so many reboots and so many remakes, and Swarm is so original, so rich, so unique—

There's nothing wrong with reboots and remakes, because it's the nostalgia that we love and we're just looking for that again. And also, can we have that and make room for the original ideas that we've been asking for?
For sure. Especially from creators of color and Black creators who can tell these stories that are new and fresh, and don't feel stereotypical. Can you talk about working with Donald in bringing the show to life and you being the vessel for their vision?

Yeah. It's so funny because the show is so specific, and I remember we did a table read and Donald was like, "Honestly, we just want to have the opportunity to—if it fails, it fails—but just to get to make art and try something. Can we get to try something?" And I thought that that was a good thing to say.
The way that he and Janine approached it, although specific, they weren't really meticulous about things. They weren't picking and plotting and being like, "Oh, move your hand." They didn't try to make a robot out of me. I was kind of being like, "Wait, is [Dre] like this? Is she like that?" And like, "No, she's neither of those things." And I'm like, "OK. So I'm just going to go to set and figure it out."
I just remember one of the things that I enjoyed the most when Donald directed the pilot was that I would do strange things and see if I got a response out of him. All the other characters, they're not like that. They're usually considered normal. So you don't get to stretch yourself and see how, where, what you can do with your body, how you can walk, how you can make your head turn, all of these things, and I was able to do that.
There were things that I enjoyed that they didn't keep in the show. There is one point, which could've been too funny for the moment, but it was a moment in the pilot when Dre is sitting on the couch and she's crying and they're removing all of the furniture. And at one point when they come to take the couch, I just roll myself off the couch. And [Donald] was like, "Oh, OK. Strange." But the freedom to be able to play as an actor was nice.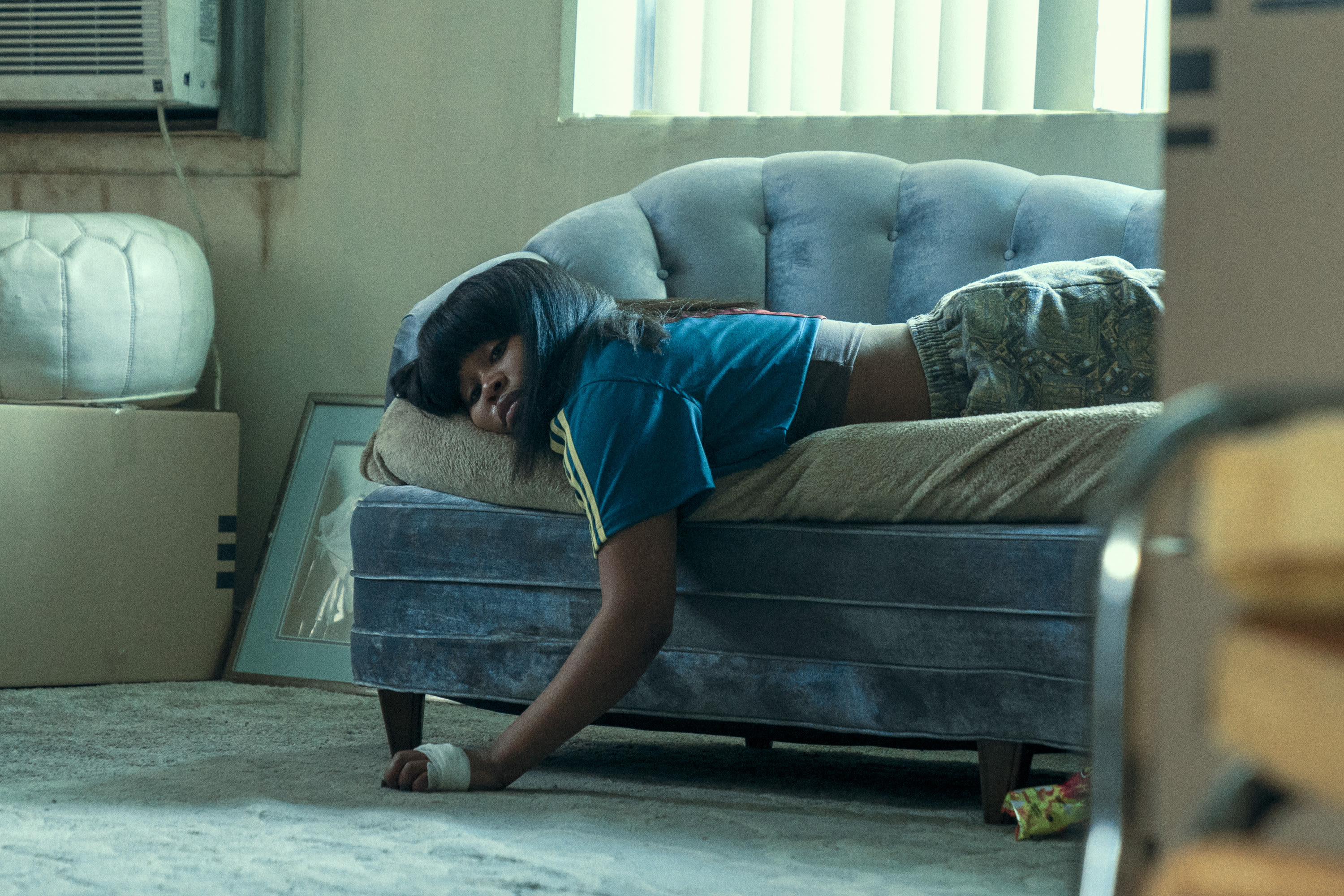 Dre takes a bit of a darker turn as the show evolves, but what do you hope viewers learn from her?

Honestly, I think that one of the biggest things and the scariest things right now is the fact that social media connects us to people, but it also can hurt because there is cyberbullying. We experience that throughout the show, a commentary on that, whereas in society we're so mean to each other when everybody's just human and we're just trying to figure it out.
We're not making a lot of room for grace these days. So it could be very scary to try to be yourself or try to do something that hasn't been done before. And we're using social media to have our opinions, forgetting that there are other people on the other side of those opinions. I just call Dre "the pull-up queen." When you talked smack in school it was like, "See you at 3 o'clock in the parking lot." And now they say people are hiding behind social media, but she says, "You don't get to hide." She goes, and she pulls up.