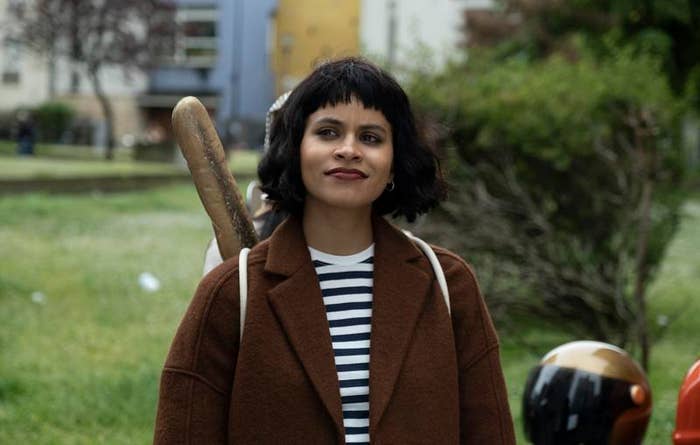 If you're still speechless after watching the Atlanta Season 3 finale, you're not alone. The incredibly bizarre and thought-provoking third season of the FX hit series came to an end on Thursday, May 19, with the episode titled "Tarrare." (The episode was named after a French showman named Tarrare who had unusual eating habits and an insatiable appetite, but more on that later.)  The episode, written by Stefani Robinson, focuses entirely on Van (Zazie Beetz). Beetz has delivered a subtle yet significant performance this season in the few episodes we've seen her in, but she finally gets her explosive solo episode with the finale that tracks where Van is emotionally and mentally. [Ed note: Spoilers for the Season 3 finale of Atlanta below. You've been warned.]
Viewers noticed that there was something off about her since the start of the season when she joined Earn (Donald Glover), Darius (LaKeith Stanfield), and Paper Boi (Brian Tyree Henry) on their European tour in Episode 2 "Sinterklaas is Coming to Town." Van left behind a boyfriend, her career, and Lottie, the daughter she shares with Earn. In Seasons 1 and 2, Van seems to be the one who has it together. She's the responsible one who is committed to her job and raising her child. In episodes like "Champagne Papi" from Season 2 and "Value" in Season 1, fans got to see her interactions with friends Candice and Jayde whose lives are nothing like Van's. She has missed out on experiences by being a mother and dating someone like Earn, as opposed to the NBA players or businessmen that her friends date. There are instances where they treated Van as if she was less cultured and less experienced, simply because their lifestyles are different.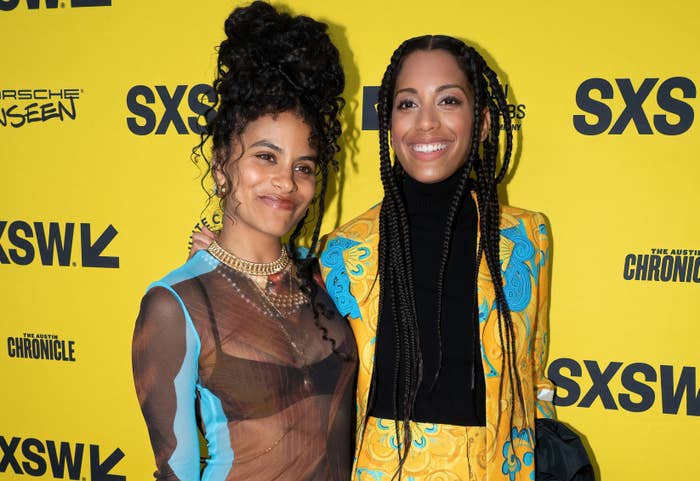 All of that tension that has built up inside her erupts in the Season 3 finale. There are moments earlier in the season where she seems adrift, distracted and absentminded. Earn struggles to get ahold of her eventually, and we don't see her until "Tarrare." The finale shows that Van has taken on a whole new personality and has created a strange, new life for herself in Paris, France. She has adopted a French accent, is wearing a wig resembling the titular character's hair in the 2001 French film Amélie, and has some sort of intimate relationship with Alexander Skarsgård. Van's new life is nothing like her life in Atlanta, and by chance, she runs into her old friend Candice who eventually reminds her of who she really is. The episode's writer showcased Van's identity crisis in an erratic, funny, captivating way, but also managed to display the strangeness, real pain, and confusion that many people in situations similar to Van's are feeling. 
"When you have that identity crisis in that way, it can feel really scary, especially in a world we're living in where there's so much emphasis on purpose, right? We're so inundated with things on social media and presentations of self that feel very manicured. This is what I'm doing, and this is what I did today. This is a cause that means something to me," Robinson tells Complex. "What happens when you don't really know what those things are? It's a very lonely feeling. I feel like having that conversation, just saying it out loud, 'Yeah, I don't know who I am. I don't know what I want to do. I don't know what I stand for. I don't know,' is soul-crushing a little bit, but it's real. Also, it just felt very natural in terms of her character progression." Complex caught up with Robinson ahead of the finale, and she delved deeper into her inspiration for this episode, what led to Van's mental breakdown and how Atlanta's writers balance telling real stories in unusual and unconventional ways while still delivering a thoughtful and necessary message. Check out our interview with Atlanta writer and executive producer Stefani Robinson below.