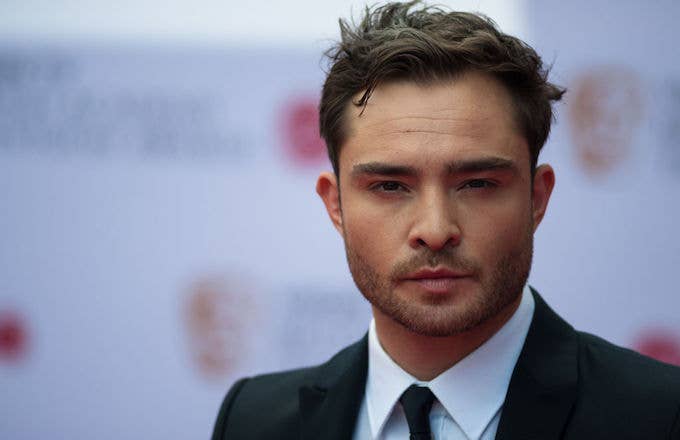 Aurélie Wynn, who used the name Aurelie Marie Cao as an actress, has become the second actress to accuse Gossip Girl and White Gold star Ed Westwick of rape. Wynn claims the rape occurred in July 2014, when a friend invited her to Westwick's rented apartment. They hung out until 5 a.m., at which point they all decided to get some sleep in one of the apartment's many bedrooms. That's when Wynn claims Westwick forced himself on her.
"I said no and he pushed me face down and [I] was powerless under his weight. I was wearing a one piece bathing suit that he ripped, I was in complete shock, I am also very tiny. When it was over I got my cellphone and found that the girl that had invited me had left or got kicked out," Wynn wrote in a Facebook post.  Wynn did not have cell service in the apartment, so she had to ask a friend to call an Uber so she could get away from Westwick. 
Wynn claims her friends at the time urged her to remain quiet, "to not be 'that girl' and that no one would believe me and think I was just out trying to get my 10 seconds of fame," she admitted.
However, she did tell her boyfriend at the time, former Glee actor Mark Salling. He blamed her for the rape and broke up with her as a result. Just last month, Salling pleaded guilty to possession of child pornography; he is also under investigation for raping a woman. 
Wynn's news comes just days after actress Kristina Cohen also accused Westwick of rape. Westwick responded to Cohen's claims by unequivocally denying that he had ever committed rape or that he even knew Cohen.