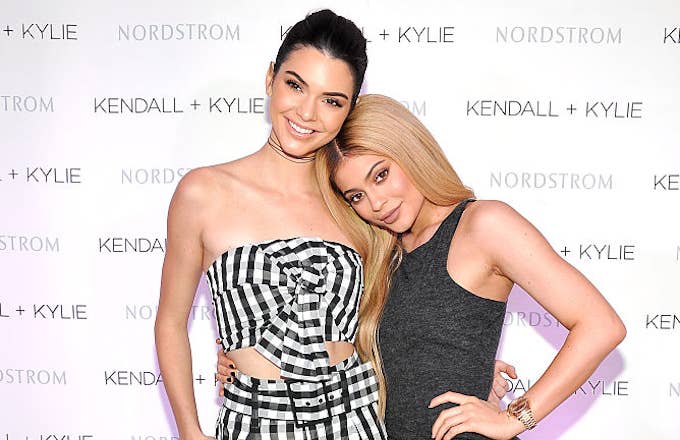 The controversy over Kendall and Kylie Jenner's vintage t-shirt line continues.
After releasing a new line of t-shirts recently that featured the Jenner sisters' faces superimposed on top of famous photos of cultural icons such as Biggie, Tupac, Jim Morrison, and more, Michael Miller—the photographer of the Tupac photos used—filed a lawsuit and claimed the images were copyrighted by him. In his suit, he said no one from Kendall and Kylie's team reached out for permission to use them.
But Kendall and Kylie have now responded to Miller's lawsuit. "The lawsuit is baseless," the sisters said in a statement. "There has been no infringement or violation of anyone's rights." Kendall and Kylie claim the Tupac images were taken—with permission—from a company who had the legal rights to sell them.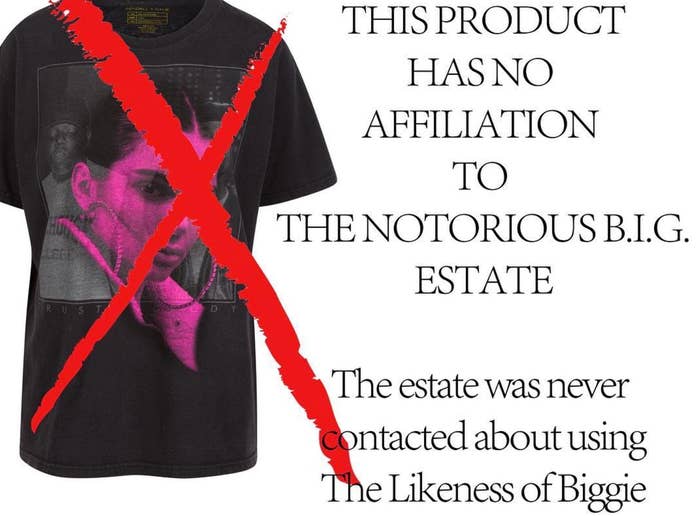 The backlash against what was seen as yet another case of cultural appropriation by the Kardashian family was quick and vicious last week and included lawsuit threats from Voletta Wallace and the Doors' estate.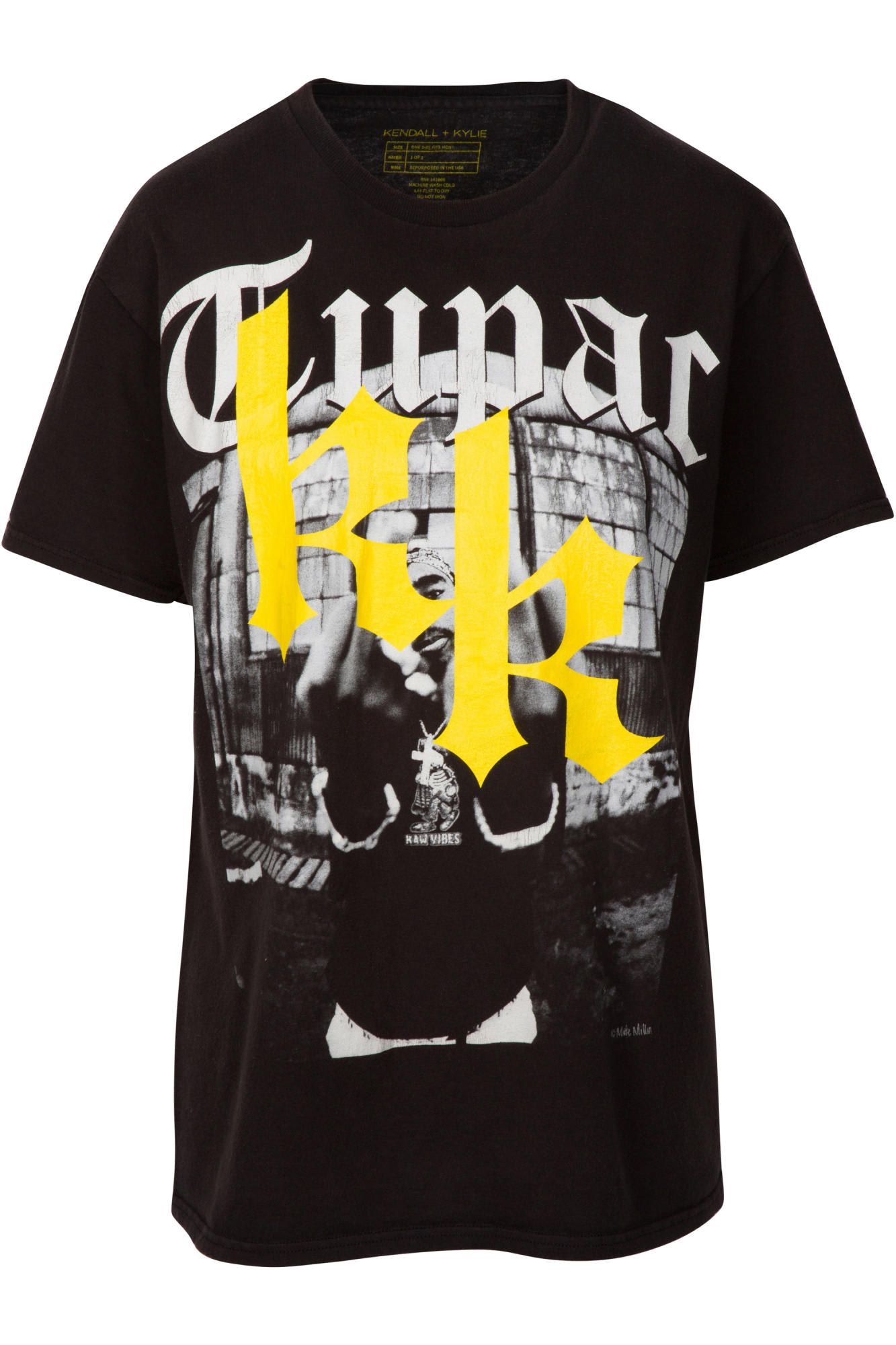 In response to the backlash, the Kendall + Kylie clothing label claimed that only two vintage t-shirts were sold. The shirts were retailing for $125, according to AP.
Miller's lawsuit claimed that "an association with Kendall is particularly problematic given that she was complicit in not one but two of the worst public relations disasters in recent memory." Miller is not entirely wrong. After all, Kendall was the star of a problematic Pepsi commercial, and she also helped promote Ja Rule and Billy McFarland's disastrous Fyre Festival.
The vintage t-shirts were removed from all major retailers almost immediately after being released. Kendall herself issued an apology via Twitter on behalf of her and her sister, claiming it was not their "intention to disrespect these cultural icons in anyway."