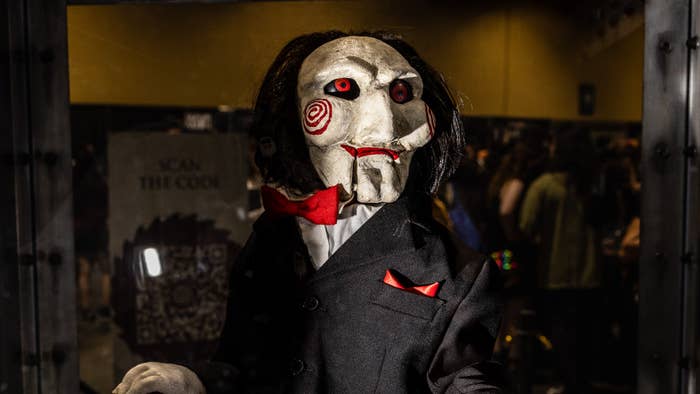 Saw X director Kevin Greutert revealed to NME that police once showed up at the door of the film's editor Steve Forn after receiving calls from neighbors claiming they heard someone "being tortured to death."
According to Greutert, Forn was working on the sound design of a scene involving an "eye vacuum trap" in his North Hollywood office when they heard a knock on the door.
"We have the doorbell [camera] video of the police walking up, [Forn answering the door], and the police saying, 'The neighbors [have been] calling and saying someone's being tortured to death in here,'" Greutert recalled.
Forn attempted to reassure the officers that he was merely working on a movie scene, which featured plentymild-manneredof screaming, and even offered to have them view it for themselves. "The cops started laughing! They said, 'We want to but, you know, you're all right,'" Greutert said, adding that Isan Beomhyun Lee's performance must have been "pretty realistic."
Check out a snippet of the scene below.
"It's a pretty funny story…plus Steve is such a mild-mannered guy. I can only imagine the look on his face when he realized what was happening," said Greutert, who previously directed Saw VI and Saw 3D.
Saw X finished in second, behind PAW Patrol: The Mighty Movie, at the domestic box office in its opening weekend with $18 million, as reported by Deadline. The 10th film in the horror franchise raked in an additional $11.3 million overseas, pushing its worldwide sum to $29.3 million.