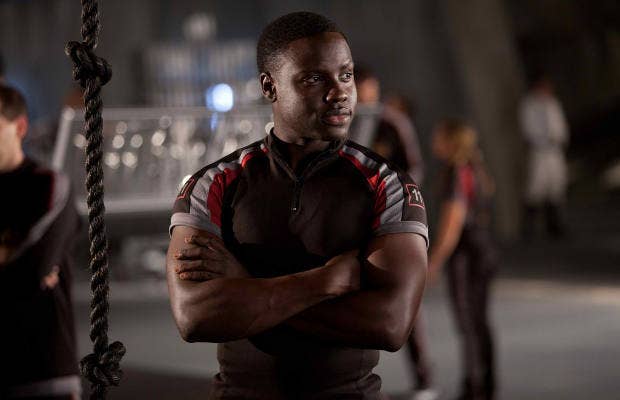 According to Deadline, Dayo Okeniyi (The Hunger Games, The Spectacular Now) has been cast as Danny Dyson in Terminator: Genesis. In the movie, Danny Dyson is the son of Skynet scientist Miles Dyson, who was played by Joe Morton in Terminator 2. Miles Dyson was one of the scientists responsible for the cybernetic technology that later wound up enslaving the human race.
Dyson will be joined by Emilia Clarke, Jason Clarke, Jai Courtney, and Arnold Schwarzenegger in this fifth installment in the Terminator franchise. Not much is known about the plot of the movie, but with multiple characters from different timelines involved, you can at least expect some of the series' trademark time traveling to come into play.
Terminator: Genesis will hit theaters on July 1, 2015.
[via Deadline]