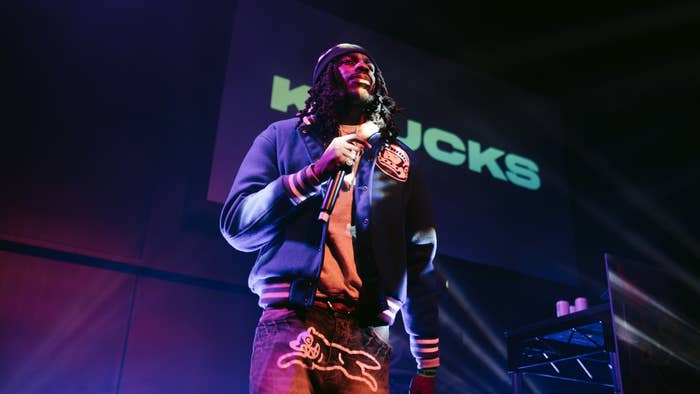 The Need For Speed franchise will always hold a special place in gamers' hearts, no matter when they first picked up a controller. Held up as one of the finest racing games of all time, it's proved a hit across several generations, but it's also evolved on all fronts since the very first version was released in 1994 (way back when it was The Need For Speed).
Need For Speed: Unbound—the latest edition in the series—continues Need For Speed's unrivalled drive for constant evolution. As ever, the visceral thrill of the arcade experience continues to be at the forefront of the gaming experience. On PS5, XBox Series X and S, the gameplay feels smoother and more natural than ever, taking full advantage of both consoles' state-of-the-art tech to really put you in the seat of that high-end whip as it's spinning out of control on a hairpin bend or zipping nimbly through traffic to outmaneuver the feds.
One of the key elements of Need For Speed: Unbound is right there in the title. This new edition is, in a lot of ways, a blank canvas. Players can customise their in-game characters with fits from the very best of the fashion world, including Balmain, Palace, Versace, ALPHA Industries, AWGE, Brain Dead, Born x Raised, Danielle Guizio, EDWIN, GCDS, KHRISJOY, MKI MIYUKI ZOKU, Namilia, NAPAPIJIRI, Puma, Vans, and more.
That extends through every facet of the game, too. This new Need For Speed has grown far beyond the ordinary confines of a racing game; grafitti and street art play a huge role in how Need For Speed: Unbound looks and feels. Players can tweak and fine-tune their customised whips on a technical level, but they also get to decide exactly how each car looks. Each car is more realistic than ever and that gives the player more scope to improve the bodywork with tags, street art, and custom wraps and cutaways to make sure your garage is unlike any other.
That customisable edge was pushed right to the fore when Need For Speed: Unbound officially launched on December 2 at an exclusive event hosted in London at Hoxton Docks. Incorporating as much detail from the worlds of fashion, music, street art as it does the world of motorsport, guests were treated to multiple screens where they could go head-to-head with each other or immerse themselves in the game and hone their skills with the on-hand, noise-cancelling headphones to maintain perfect concentration.
There was also the chance to get an IRL look at some of the eye-wateringly expensive whips you can race, customise, and take out on the open road. There was even a BMW, connected to a tablet, which aspiring artists could customise in real-time with some surprisingly impressive results.
Elsewhere, you could have your own professional headshot taken and elevated with some high-end graffiti or get an exclusive, real-world look at some of the bank-breaking style items your in-game character could wear.
Rap and hip-hop are at its core, but it's an eclectic soundtrack with tracks from Slowthai (UK), Lous and the Yakuza (France) Shirin David (Germany), Oliver Olson (Poland), Oki (Poland), Sfera Ebbesta (Italy), ODZ (Nordics), Villano Antillano (Puerto Rico), Tropkillaz (Brazil), Higher Brothers (China), and Tkay Maidza (Australia). Meanwhile, repping for the UK at the event, Knucks and DC stepped in for a surprise performance to bring the night to its apex. With his trajectory still on a vertical incline, it's unlikely there'll ever be another chance to get that up close and personal to the South Kilburn rhymer as he tore through a set of Alpha Place highlights, such as "Leon The Professional" and "No Refunds", as well as a few classic gems from the archives like "Los Pollos Hermanos". 
And for the final treat of the night, A$AP Rocky himself joined us via a specially recorded video to let us know how excited he was about the game and, as the final icing on the cake, give us the exclusive first look at the video for his latest single, "Shittin' Me". 
Uniting guests from the worlds of motorsport, gaming, fashion and music, the boundaries between the four were broken right down in celebration of a groundbreaking racing game.
Check out Need for Speed: Unbound to explore and express your own street style, out now.